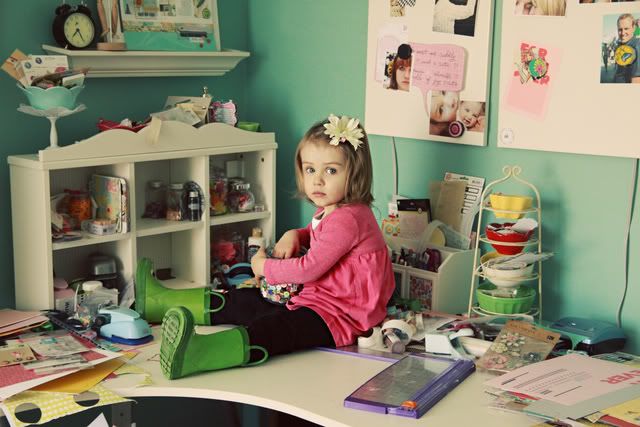 That is what I tell myself when approaching Avery on my scrap desk.
The key to avoiding complete and utter chaos:
Approach her carefully
Don't make any sudden movements
Before attempting to pry the jar of buttons from her determined-to-make-a-mess little fingers say words like: Barney, Coloring, or if you are desperate-Cookies
Slowly remove her without those big boots causing any more damage :)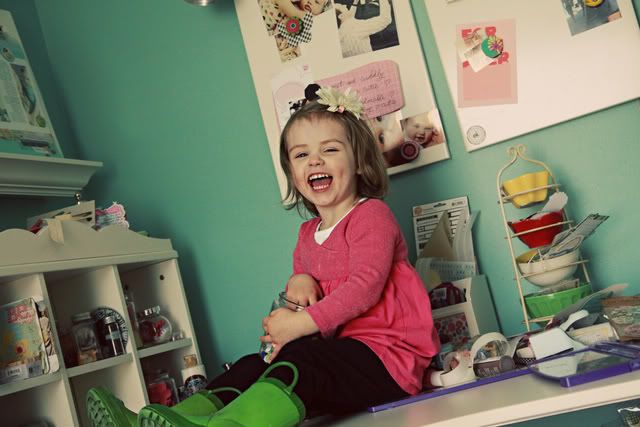 I guess you could say it's partly my fault that she is perched up on my desk because yesterday we were counting the buttons and putting them back in the jar. Too bad I can't say that it's her fault that my desk is a disaster :)!
Finishing up one of my big projects today... I should post some before and after shots of how I am going to organize... count this photo as the before. :o)