Some of you must cringe at the sight of
Avery on my desk
because it's crazy to have kiddos playing in my scrapbook sanctuary. ;) The truth is, it's definitely something I've learned to embrace otherwise I would never check any projects off my to-do list.
Well, it was all fun & games until a few days ago when
it
happened...
I was changing Quincey and Avery was being much-too-quiet!
I called her name and we met in the hallway... her face was full of achievement & excitement- when I saw the pen in her hand I knew what she was so proud of! :) Thank goodness she only colored on the pictures and not the actual page.
(Sorry Beth gonna need a bit more time with this one :)
I can't wait until I have my own creative space--but until then we will enjoy playing & making schtuff together.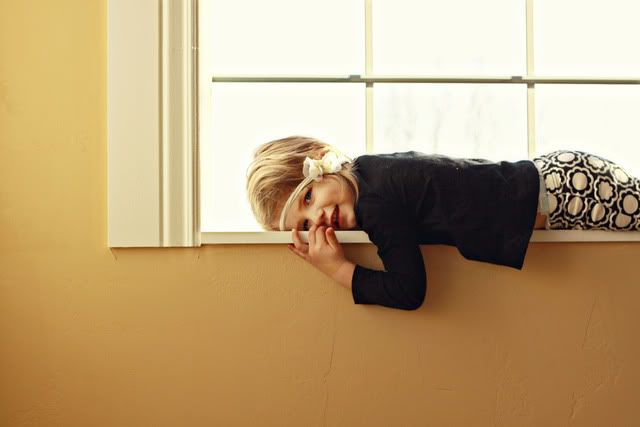 Silly girl!! I guess she was just trying to be like Mommy... same reason why she took Quincey's bow off & put it on her head just like Mommy wears it, or when she cries really easily over little things, or when she puts my purse on her shoulder & says, "let's go."
This also reminds me why I adopted the phrase "Whoopsie daisy" when I drop something--her version of that makes me laugh! :)
A great solution for Miss Picasso's artistic expression would be a chalkboard wall. I picked up some paint yesterday and I want to frame a huge chalkboard & hang it in our family room. If you have any suggestions with working with chalkboard paint... please tell. :) Happy Friday!
image credit: Domino