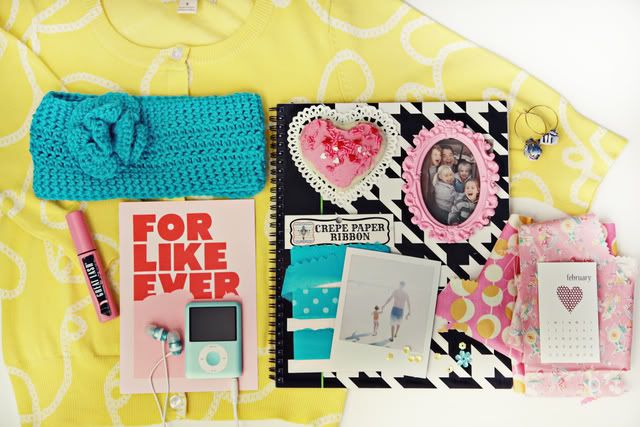 Since Domino is coming to an end (RIP) I was checking out another one of my fave pubs from Australia. I was inspired by one of
Real Living's
articles
here
. So I gave it my own spin and photographed random stuff that was on my desk and dresser. Thought it would be fun to do this every month.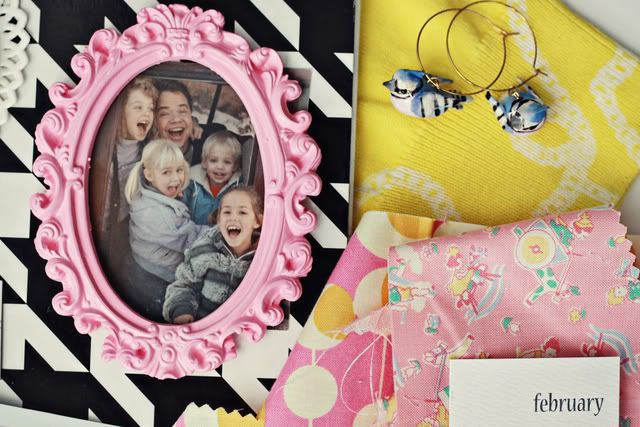 -Bird earrings from my little brother.
-Polaroid of Collin & Avery at the beach last summer.
-Fabric from a soon-to-be-posted project I'm working on.
-Love digging through bags of old photos from my mom that need to be preserved into better photo albums. I am so grateful that she loved taking photos as much as I do.
-Missing my daddy more than I have words for.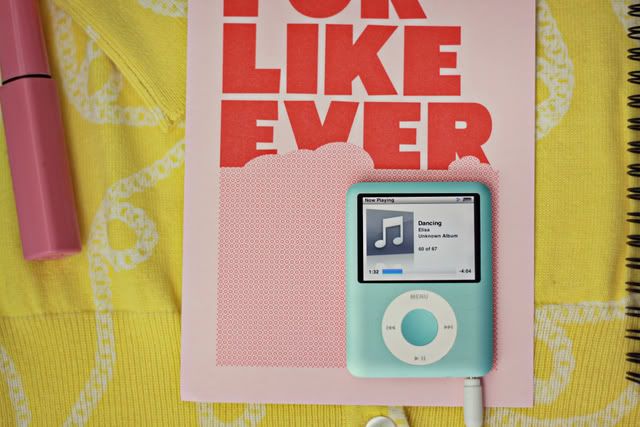 -One of my fave songs on my ipod that I love doing yoga to & singing with at the top of my lungs in my car. (Dancing by Elisa)
-The card "For Like Ever" I found
here
and am going to use them for Valentine's Day this year but were initially bought for a project I worked on last year where I found something that inspired me for a scrapbook page. I made this scrapbook page with a photo from when Collin & I were engaged. Man, we were so young! Collin always teases me when I have such cheesy journaling.
Supplies:
Apparently, as evidence from the photo, other must haves include: fuzzy ear warmers, Great Lash mascara, my notebook that I carry everywhere, yellow cardigan
(Forever 21)
& of course, sugar cookies.