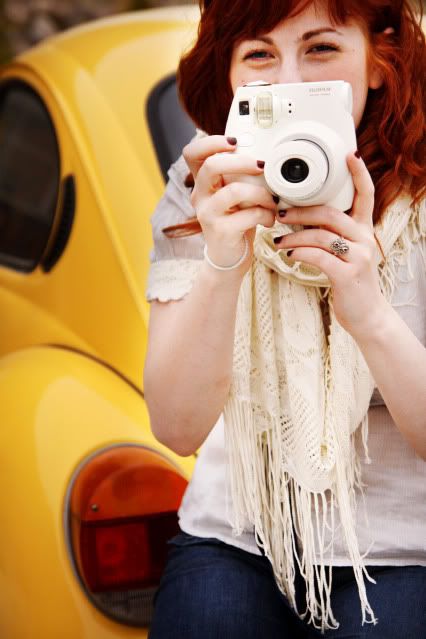 Meet Allison, my little brother's love (talk about
timeless
beauty!!)
Meet
Instax
Mini, my new obsession.
Over the weekend I was coveting Allison's new camera.
It's instant gratification at its best! :)
Minutes later you have a cute mini Polaroid in hand.
Definitely adding this to my wish list until I realized Christmas is much too far away.
Then I realized my birthday is right around the corner--perfect!!
Then I realized that I am getting old! ;)
--Word up to all the locals of Utah, my Sis-in-laws are having a Spring Event to sell handmade goodness--spring clothing, accessories, kids gear etc. Emily is making her beautiful headbands that I love love love! (Check out her lovely etsy shop here) & Charity is mixing it up with her jewelry, aprons & some other crafty skills!! If you are on Facebook find details out here.
Should be fabulous & even though it was snowing tonight I am ready for Springtime anything!! What's the weather like for you? Don't rub it in Mary (my bff in Arizona with perfect weather!:)