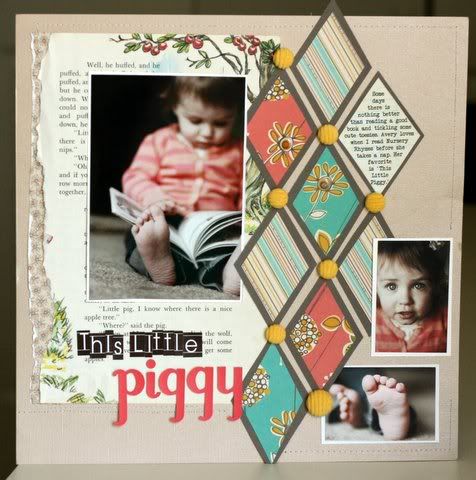 As much as I enjoy the insightful, deep literature I read to Avery everyday from Mother Goose or Dr. Seuss ;) I am yearning to escape into a good book. One of those books that leaves me completely inspired or one that I even have to read during red lights because I can't put it down. Any suggestions?
Too bad there isn't any vampire books coming out (I know Collin is
so
disappointed about that!)
heehee
I did this page about a year ago for Creating Keepsakes--still love those little piggies.
SEI

:
Patterned
Paper
Letters:
Jenni

Bowlin
;
American Crafts
Misc: Maggie's vintage actions; book page