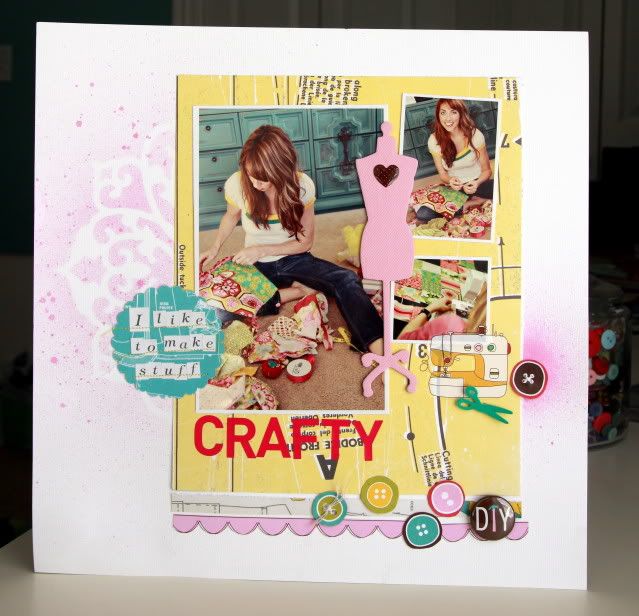 I am slowing awakening my inner Dina Wakley and playing with spray inks. I'm not ashamed to admit that at first I was a bit intimidated, but now I love it.
I was a guest blogger over at Creating Keepsakes blog and shared one of my favorite techniques for using Tattered Angel's Glimmer Mist & Glimmer Screens to add a pop of color & create your own unique background paper.
The pictures are of me working on Quincey's quilt and her crib bumper (I never did finish the crib bumper project. Sandi, don't be disappointed in me ;) b/c I still have big plans for your fabulous fabric.
Studio Calico yellow paper; Glimmer Mist, Glimmer Screens (stencil); American Crafts paper, letters, sewing machine rubon, dress form chipboard sticker
~~ah, it feels so great to be home.