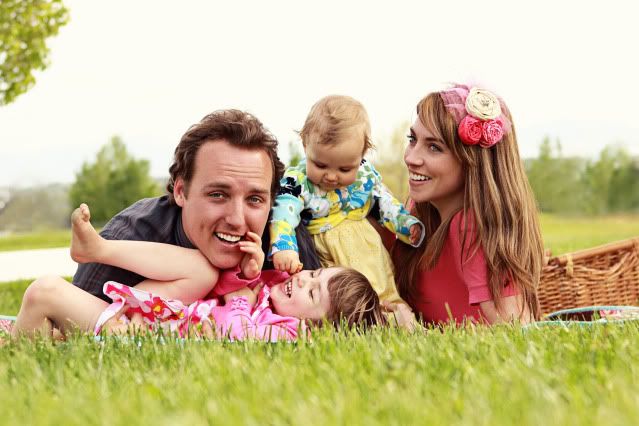 Today was nothing short of marvelous. When Collin asked what I wanted to do for Mother's Day a smile lite across my face as I pictured exactly what I'd love to do. It was simple really... pack a lunch, bring a cute (picture worthy;) quilt, an elmo kite, 2 crazy little munchkins and I'll be a happy girl!
While we laughed, chased Avery, played, admired Quincey's curiosity, flew a kite, chased Avery some more-it really hit me. All at once. It doesn't take much for me to be happy. Although I knew it all along sometimes I need a friendly reminder.
all I need is you and you and you... & grape soda.

It's the little things that make us happy, isn't it? :) Happy Mother's Day!