A Party last night means that I get to eat cake for breakfast and blog while the kiddos are busy playing with new toys.
We ended up switching the party to Sunday but still hung out at the pool all Saturday afternoon. It was the first time my white leggies saw the sun all summer-it was a bright sight... ;)
Quincey literally giggled the entire time. She reminds me the simple things like splashing water and yummy treats by the pool are far more terrific than we give them credit for.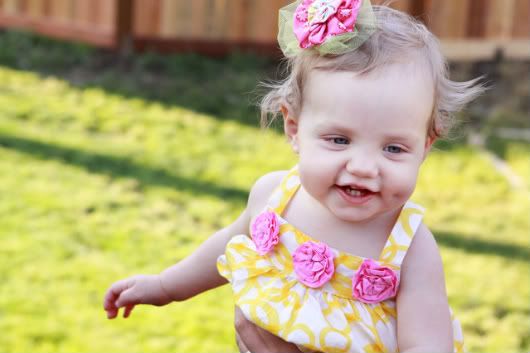 I could go
on

&

on
about how I can't believe she's already one, how fast she's grown, how happy she makes me, how if I need a pick-me-up I just cuddle up to her, how we are so blessed to have her, how it's crazy that she is walking around like a pro, how silly she is and laughs at everything, how much she loves her big sister and follows her around, how much we ♥ her--but I won't bore you with all of that.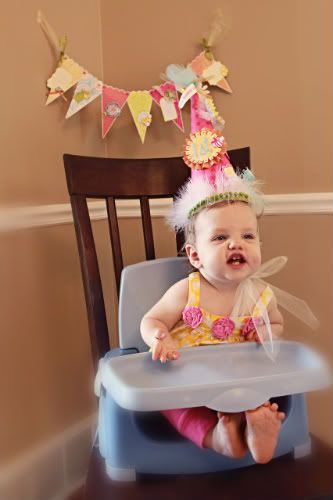 Instead here's one of my favorite photos... "I want some cake!" she says while showing off her new teefers.
Her little bruise on her cheek looks like a dimple all the time. :)

The party hat and banner were made by Jennifer for a Breast Cancer Fundraiser auction at the Scrap Etc event. I missed the auction but was gushing like crazy over it at the crop, so the sweet Rebecca who was the highest bidder made me take it home. I don't think she had to twist my arm too much. This hat sat on my lap on my flight home from Georgia and was safely hidden from curious fingers until yesterday when it made its grand appearance on this little munchkin's sweet curls. Happy Birthday Q bear!