Just got back from the pool, while the kiddos are napping, I thought this was the opportune moment to throw some blog love out to the world wide web.
Puerto Rico was ah-maze-ing. Collin and I arrived a couple days before the event to hang out at the beach, eat yummy food and basically just relax. It was kinda tricky to switch gears from our regular routine of go-go-go... but definitely worth it. We missed our little munchkins so much but they were having fun with Auntie Charity, Auntie Mimi, Yaya, and Gigi. Thanks a million for taking care of them!
With out further ado... meet my friend Yamille: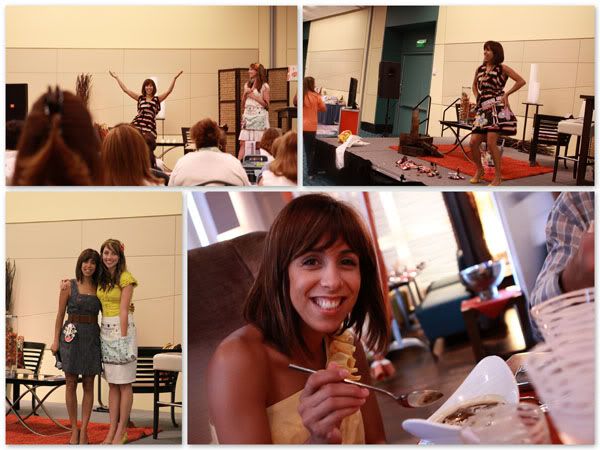 Yamille is the owner of the Memory Box store and ran the Puerto Rico scrapbook event I taught at. I met her a couple years ago at CHA and was thrilled when she asked if I would teach at her first event. We've been emailing and chatting on the phone but I didn't know how spunky and fun this girl was... she makes the Energizer bunny tired. I've never laughed so hard than when she jumped on one of the tables while singing karaoke at the crop! :) She put so much heart into this event and helped unite scrapbookers all over their little island to make one big family. Thanks for everything Yamille!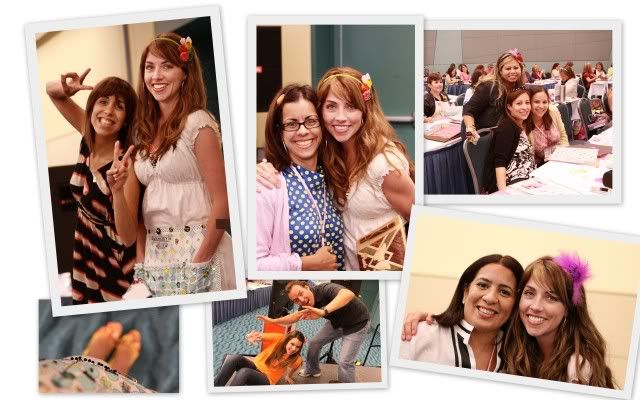 More photos of the event... Collin & Camille were my TAs. Loved the students' enthusiasm & meeting bloggies! Thanks for the sweet gifts & laughs. It was a blast.
Where will you find scrapbookers dancing to macarena when they win a Silhouette?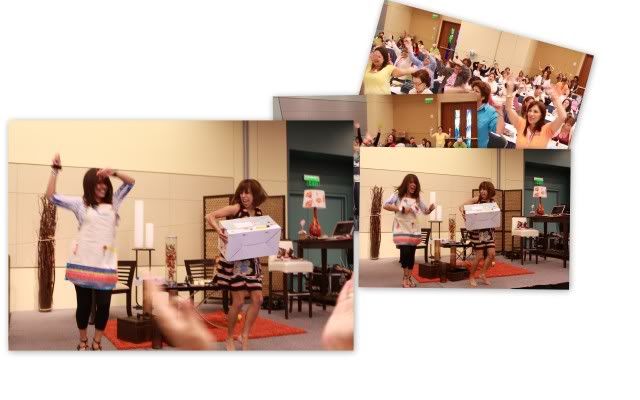 ... only in Puerto Rico!
Where will you find scrapbookers lip syncing Ricky Martin when their name is drawn for a prize?
... only in Puerto Rico! Can't wait until next year.
Next stop on the event express is::: CKU Provo