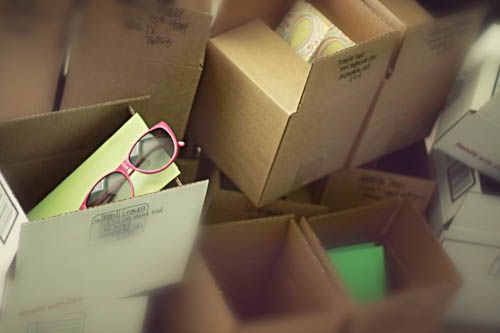 These boxes are heading out to a blogger near you... I bought out all the pink shades at Forever 21, copy and pasted over 300 addresses into
spreadsheets
,
well, Collin did that part
and addressed the boxes- the rest is up to Mr. Postman. Can't wait to see the first pic! I will send out an email in the next couple days and let you know if you are on the list, but if you emailed me you are on it. :)
We spent some time at the lake yesterday... too bad instead of glass we had white caps which made it difficult for Collin to get out on the board and throw down his crazy tricks- Backside
Butterslide
-Tantrum-to a 180 Japan Air-Indy Slide and end with a P
otato
Peeler--to a face plant. But it was still great fun!