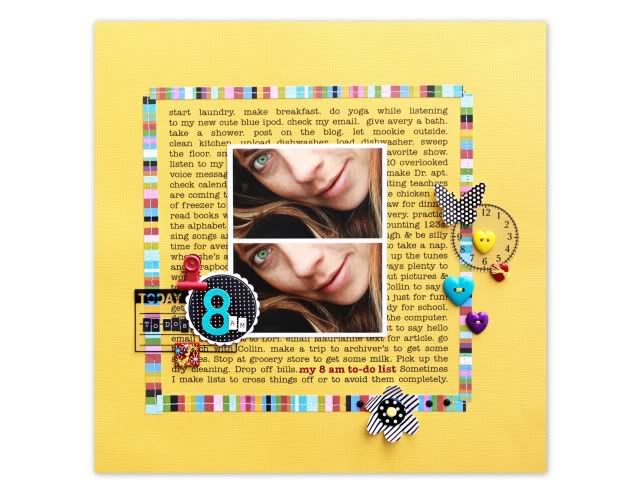 Don't you love when I tease you like that...
Well, for now there are to-do lists, lots of lists. Sometimes I get things crossed off & sometimes Q&A have other exciting adventures for me...
digital frame
I'm such a list girl... are you? The page above was made for
Creating Keepsakes
& focused on our daily routine. Keep in mind this was before I was a mother of 2, so things are a bit different now. I took the photo in the morning then wrote down everything I planned on doing that day. It was fun! What I should have done was make a prequel page listing what I actually did get done...
ha!
Heidi Swapp
clock
& butterfly
(from CHA make & take);
KI Memories: Stripe; Making Memories: flower & clip