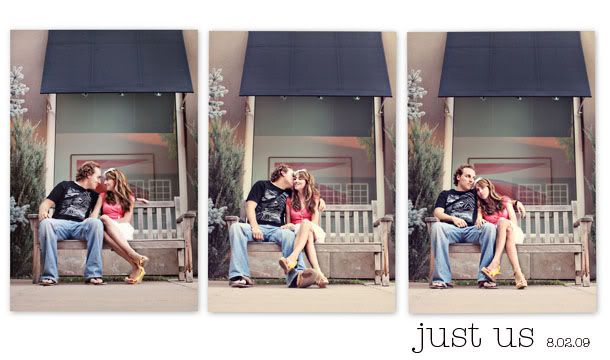 Today marks 7 years together as husband and wife for Mr. Goldie Locks and me! We celebrated last night at
(Camille & other vegetarians plug your ears)
Tucanos. While we waited for our table we set up some self-timer shots. Hopefully it wasn't too bad of pda for a public park bench.
;)
I'm having trouble putting my thoughts into complete sentences so here are some words to describe my feelings today and the past years...
Love, astounding, grateful, eternal, unconditional, blessed, meaningful, smokin' hot(oops, how'd that one get in there).
The journaling on this page pretty much says it all...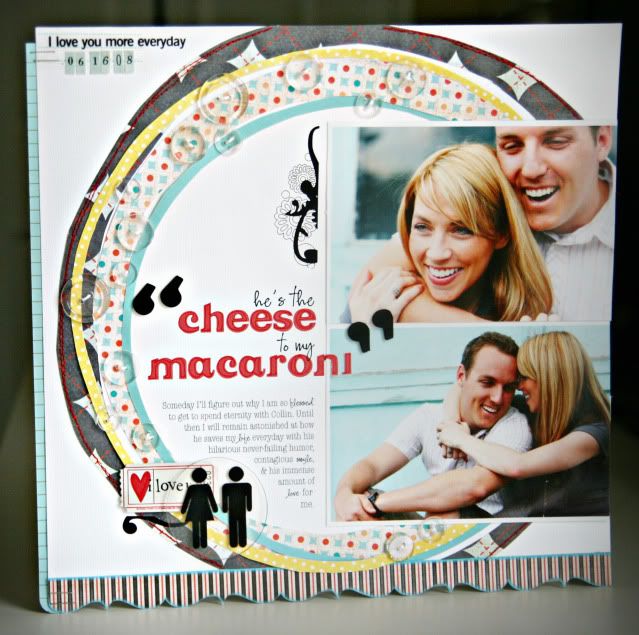 'Someday I'll figure out why I am so
blessed
to get to spend eternity with Collin. Until then I will remain astonished at how he
saves my life everyday
with his hilarious never-failing humor, contagious
smile
, and his immense amount of
love
for me.'
6-16-2008
We took these pictures last year when Quincey was 10 days old... such a fun time! The page was for an article in CReaTinG KeEpSaKes
magazine.
On another note, a non-gushy one, is it weird that I still get plates from my kitchen to cut circles for my projects?
Paper: Sassafras (Blast Off) (Hooty) (Bottom Trim); Autumn Leaves: Clear Buttons; Basic Grey: Rubons; Font: Rockwell
(PS Thanks to KC and Allison and my mom for watching our sweeties for us so we could celebrate!! xo)