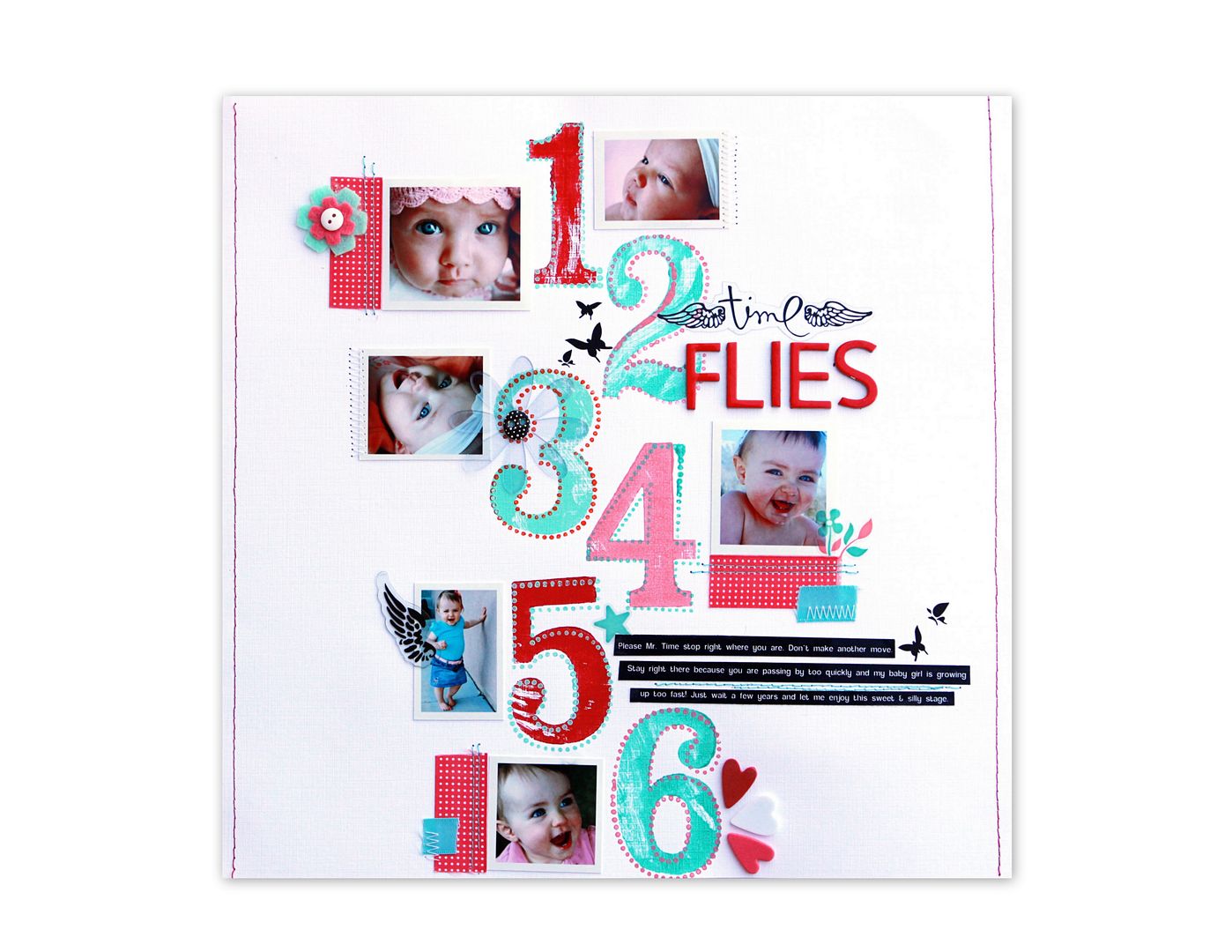 Recently I was looking through some of my old scrapbooks and I remember this page I did for my
Scrapbooker of the year
portfolio. Look at my widdle Avery! I love this page even though it's somewhat old. I love when pages transcend time, when they're not so much trendy & trite but timeless. Not saying that this page necessarily is, cause in a couple years I might die when I look at this, but I think
Ali
does a great job at that. It's nothing I necessarily worry about because creating is more of a game & excitement to me. Someday I will be grateful for my writing and the photos and will overlook anything that might
bug
me. Or at least that is my hope. :)
The number stamps, ribbon tape & letters in the word 'Flies' are from Martha Stewart.
Foam hearts &
felt flowers
are from American Crafts.
The wings & 'Time' are by Heidi Swapp.
Now for some fun news I will be doing an
O
nline class!!
It's been in the works for a while now. Boxes of supplies are now arriving to my home & I thought, hey, it looks like I'm really doing this.
There will be more details to come on
Monday
so stay tuned!
Also, we announced our teachers over at the
Spark
site so check it out...