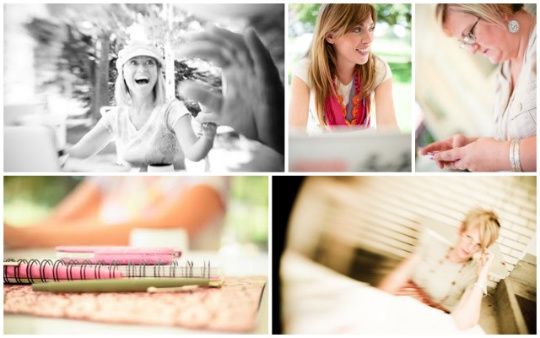 I'm surprised that we actually get anything done at our
Spark
meetings, but we do. Usually I am the one cracking the whip and trying to keep us on track. A giddy side comes out when all 4 of us are at 1 table. 
Jefra
snapped some fun moments while we planned. She has a killer special effects lens by Canon called
"lens baby"
& it is coooooool! 
My heart did a happy dance when I saw the photo of
Rhonna
on the top left. I couldn't believe Jefra captured
that
moment-you can
see
the sparks flying!
(if you look really close.) 
But you have to attend to find out what all the excitement's about...
Spark.
I'll announce the winner to the
giveaway
... soon.