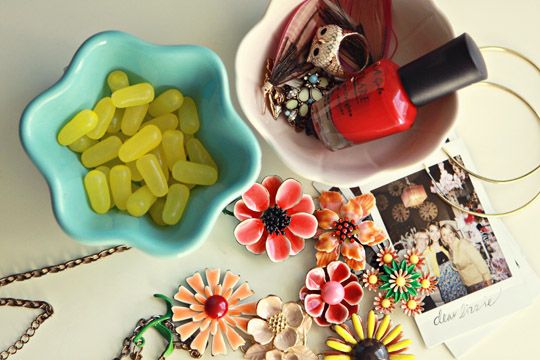 On my dresser... 
Yes, I have candy on my dresser. Why? Because Avery can find anything sweet in the kitchen. It's one of her brilliant talents. Don't ask me how she found,
& managed to get to,
the Marshmallow Mateys
(Collin's favorite)
in the cupboard above the fridge. Now my sweet tooth stash is hidden in my closet because Avery's sugar sense hasn't caught on there... yet. 
The pink bowl came all the way from Japan... thanks Margie!
PS Please email me
(e
liza

beth.kartchner (at) gmail.com)

if you signed up for my class and have not received an email from me. :)
PPS Did you watch
Nie Nie
on Oprah...? just astounding.