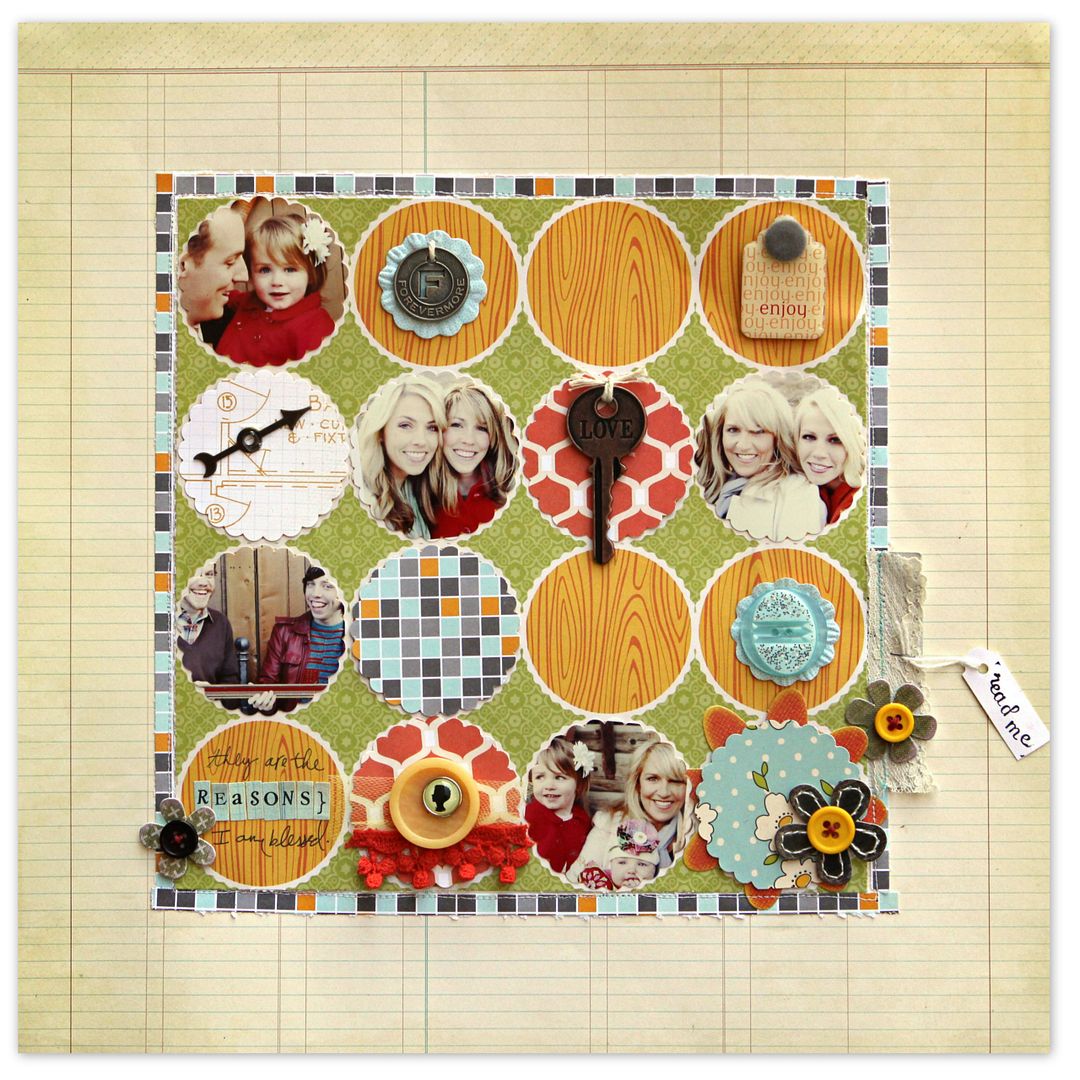 I joined in a blog hop with a creative group of ladies who are sharing bits of gratitude. Yesterday, I posted
links
to the ladies where you can be inspired by their projects and words. Be sure to check them out & thanks to
Stephenie
for organizing it all! My piece of inspiration is a quote from yesterday and the page today of my family.
I'm glad I couldn't talk Collin into going to Disneyland for Thanksgiving because I would miss everyone too much. I would miss Collin's Apple pie, my mom's spectacular sweet potatoes & the stuffing... oh, the stuffing.
I probably
wouldn't
miss when Collin, Ashley, & my brothers dare each other to eat the olives that my mom puts on the table. Why each year does she add a dish of olives that no one eats? I have no idea.
(We're not olive fans.)
But it's been a tradition for quite a few years that after everyone is stuffed and done eating, to see who will eat them. I participate by laughing not eating.
Actually, I probably would miss that.
Supplies:
Misc: buttons, flowers, vintage lace, tag, stamps