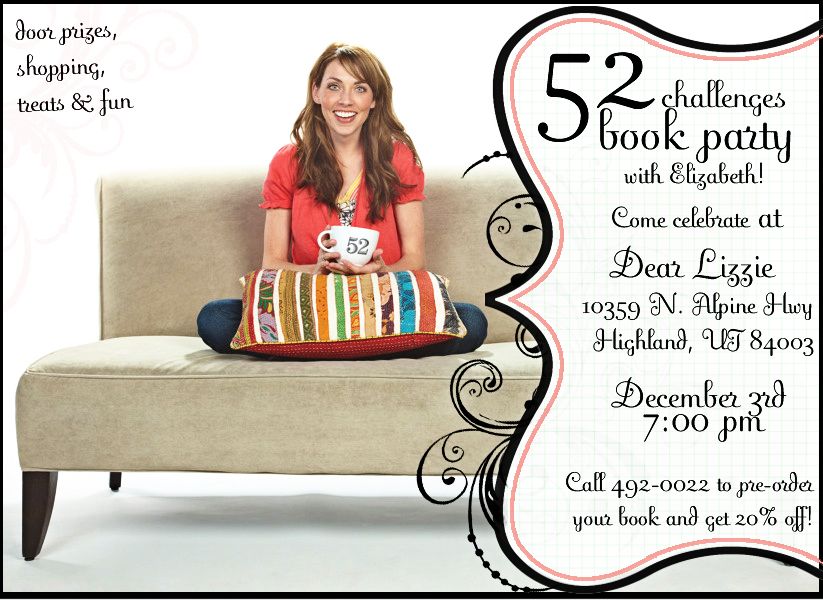 We take any excuse to celebrate! Can you come...? It should be good times hosted by the ever
charming
bistro & boutique
Dear Lizzie
.
Call 492-0022 to pre-order a book and get 20% off the retail price. Anyone and everyone can come.
I would love to meet you.
(I met a cute girl at Target on Saturday but didn't get to chat long... hi cute girl!)
We will be chatting, eating the yummiest sweets & shopping at the most magical shop you've ever stepped your cute heels in. Sounds like a perfect night to me!
For those of you who ordered personalized copies from me they are wrapped and ready to ship! While I wrote notes to each of you Collin wrapped every. single. book. I thought is was cute when I saw him leaving his own notes and signature by his photos. A couple times he'd look over at me and say, "Hun, this is your book. That's so cool."
We spent a couple nights watching movies and eating pumpkin pie while packaging them just right.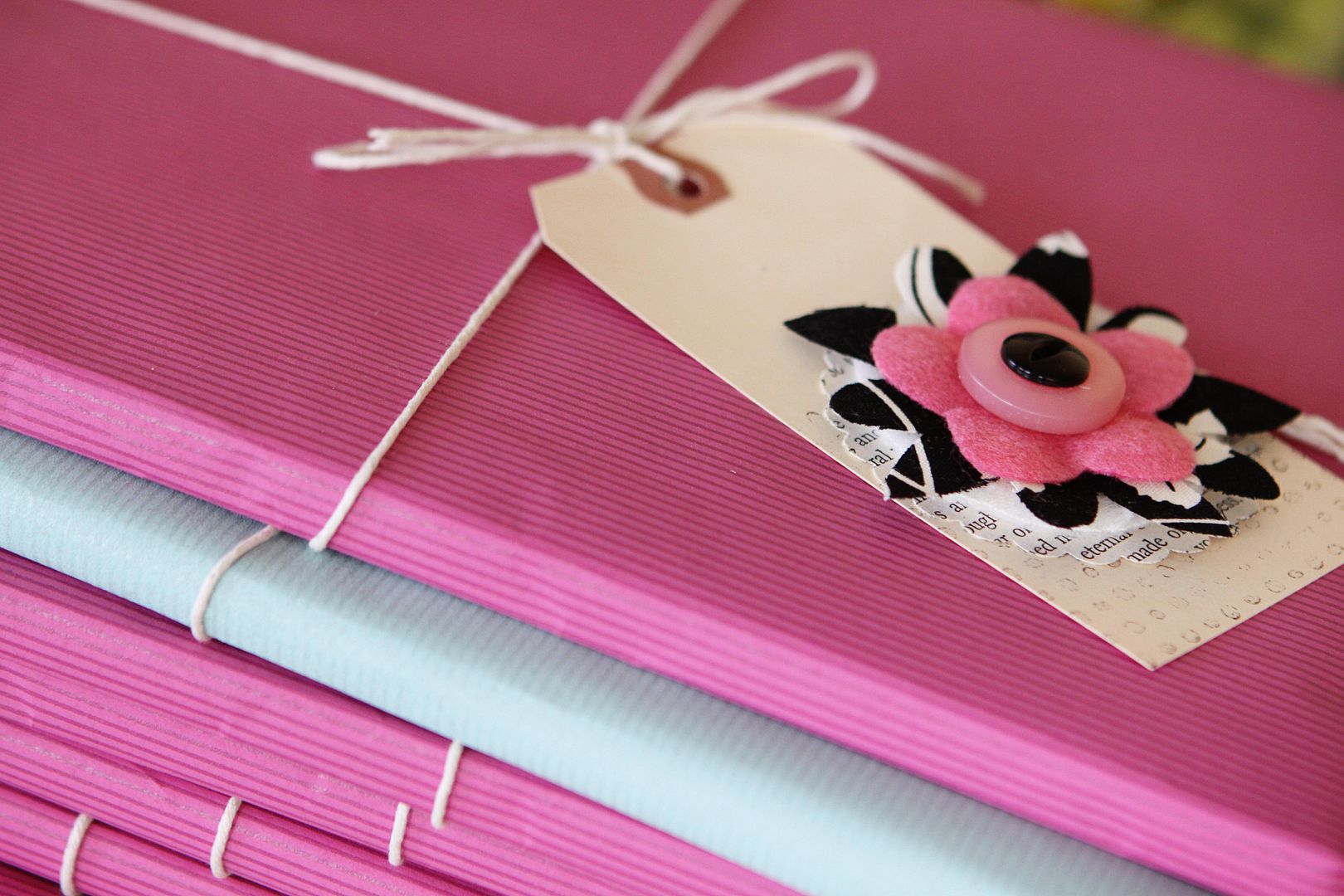 (
The little gift from me to you is a handmade flower.)
Since I have connections with the makers of the book
;)
I got my hands on some more copies! If you are interested click the
button below
.
(I am temporarily sold out of books but will be getting some in a week or so. Email me if you want to be put on a wait list.)