Growing up my mom & dad loved celebrating with traditions... we are still carrying on some today & starting some of our own.
Last night we carried on a tradition that we've done since I was a little girl. Grabbing all the mittens and scarves you can get your hands on & driving up to Salt Lake Temple Square to see the lights and nativity scene.
I have a bittersweet love for this tradition because it is always freezing. I remember when I was a little girl and my toes were so cold in my boots. I thought... this is crazy... but still fun.
(Camille, Chad (cousin), me, Ashley, Todd (cousin), KC (little brother)
After 20 years I'm wearing leggings again. This time around with out white socks
or a
p
e
r
m
.
The right picture throwing pennies into the fountain & making a wish. Sad... we were at the same fountain last night but forgot to make wishes. Guess we'll be back next year with extra wishes.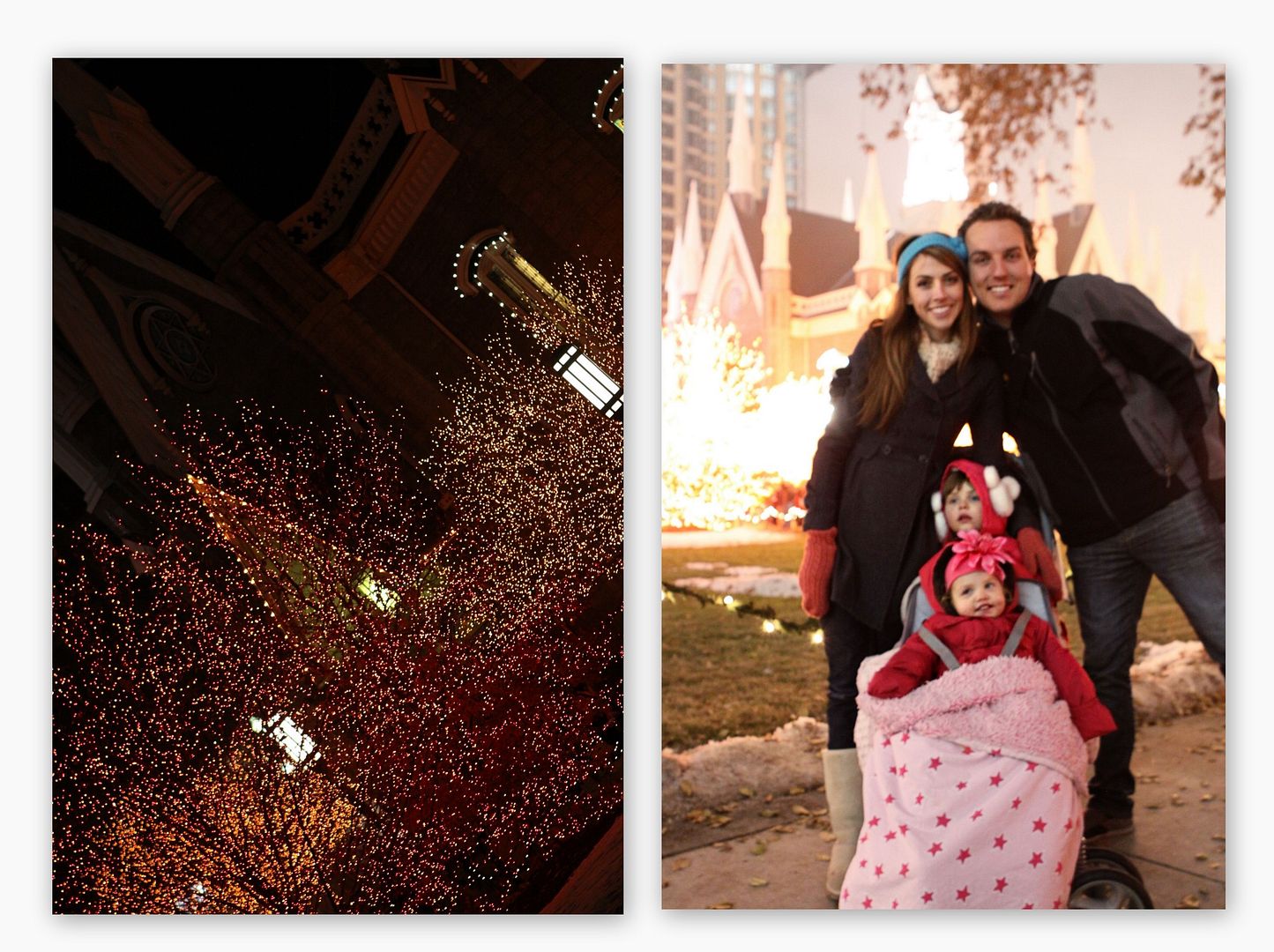 Here we are last night with the girls in the double wide. Bundled up so much they couldn't put their arms down & covered in pink.
The Salt Lake temple was gorgeous as usual. What are your favorite Holiday traditions?