Here's a look at my section of the American Crafts' booth at the Craft & Hobby Association to debut the Dear Lizzy line. I'll take more photos of the table, bike and frames tomorrow.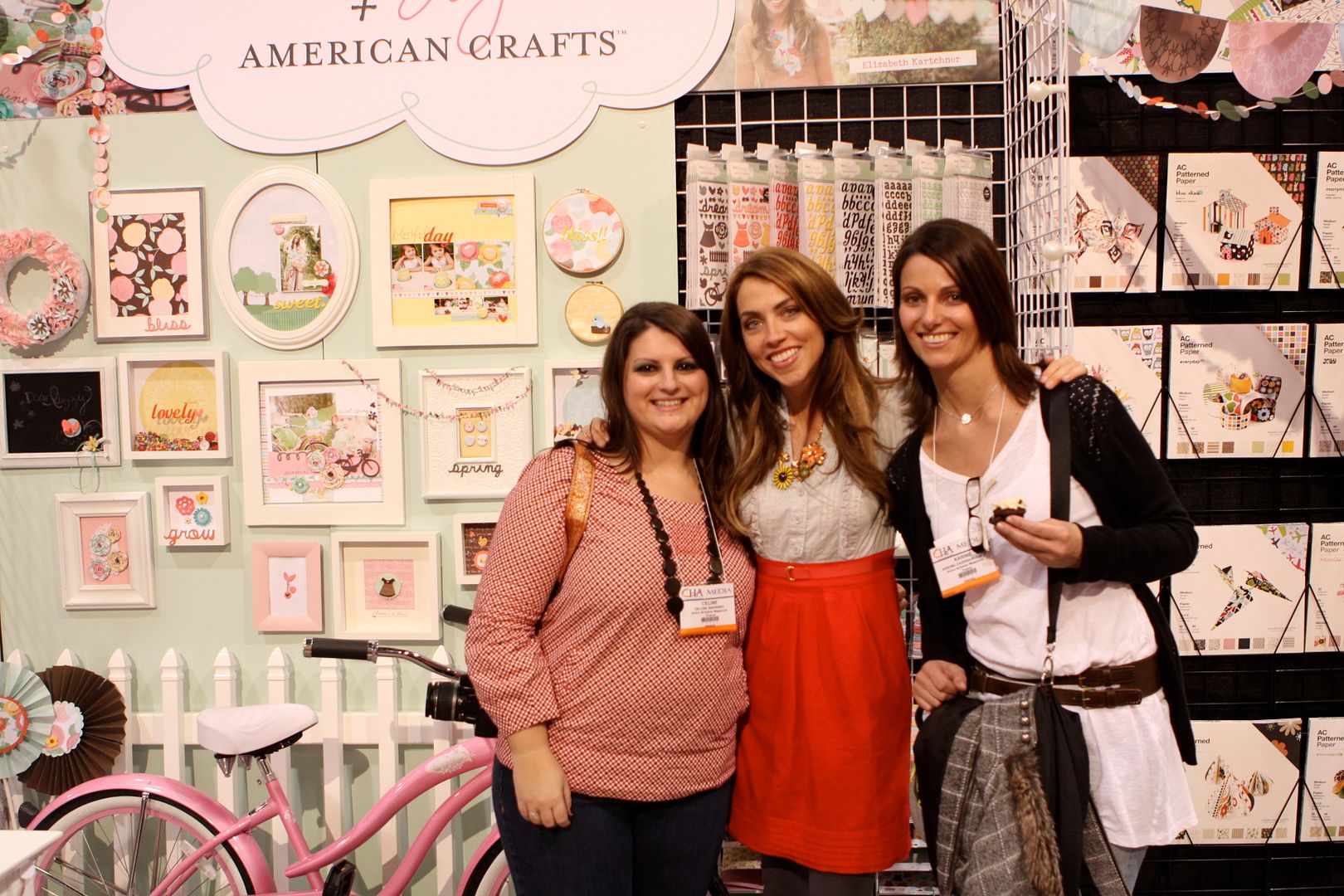 Just wanted to share the set up and where I'm meeting new friends, like
Celine
& other beautiful ladies from France. It's also quite fun to see ladies that I know through the blogosphere but have never met... because I feel like I already know them. Thanks so much for those of you who read my blog or articles in CK and came and said hi... it was SO great to meet you!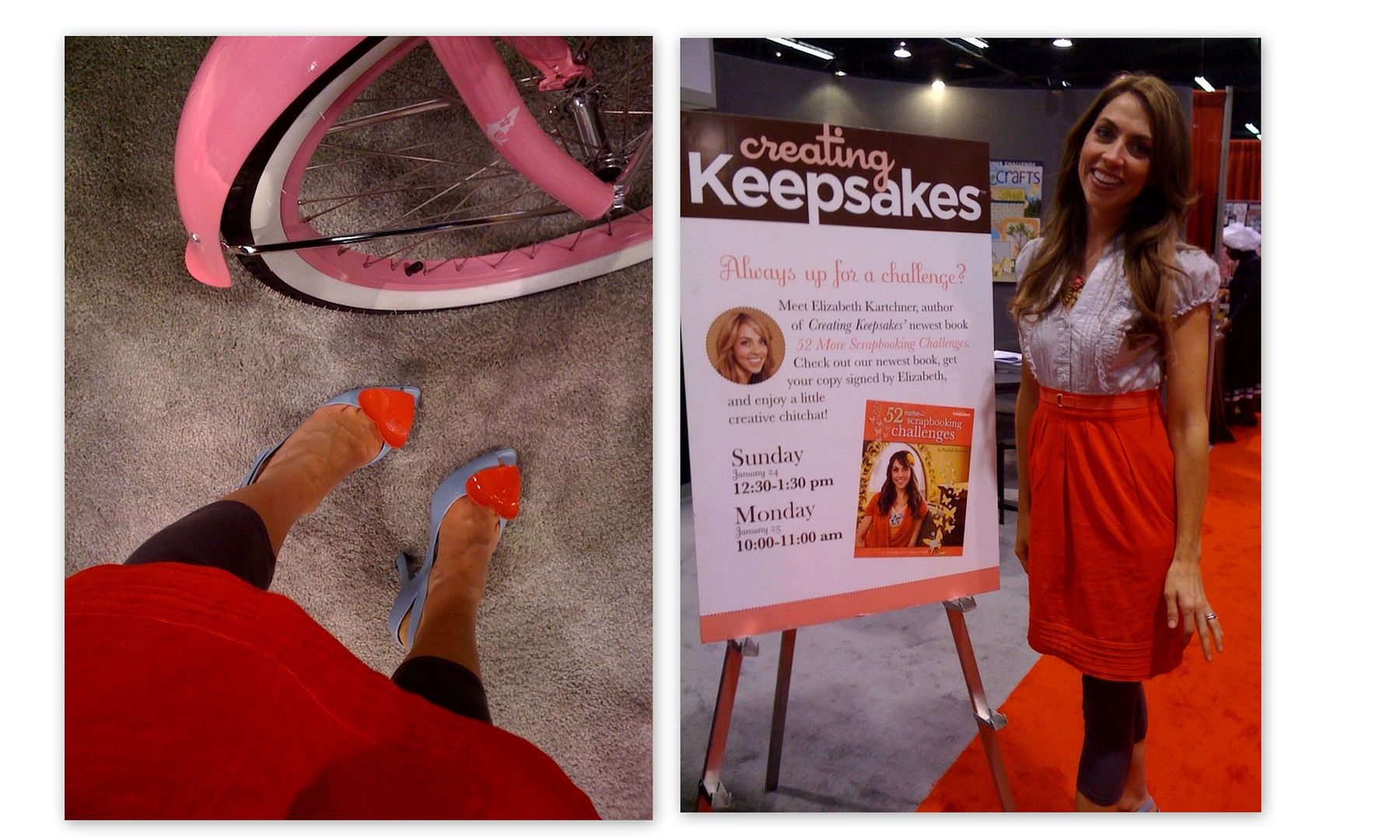 The book signing at Creating Keepsakes booth was fabulous. Come by tomorrow morning at 10 am for another chance to get a signed copy.
Also, here's my now famous heels that people thought I was crazy for wearing..! I've been vacuuming in them and chasing after kiddos to break them in.
(wink wink)
Just wanted to share a piece of the day... thanks everyone! xo