Happy Monday! Skipping along getting everything ready for
CHA
. It starts this Sunday in Anaheim. It's a huge convention full of fabulous craft products and ideas... that you can't even buy yet-making it quite torturous.
We miss Collin around here but are having lots of fun with just the girls. He'll be back soon from his own conference. Definitely not as cool as
CHA
. Although he is stocked up on mouse pads, pens, T-shirts with random logos on them. Being the cute
wifey
I am ;) there are notes through out his suitcase. That reminds me, I should make sure he finds the one I safety pinned to the backside of his suit pants reading, "Kick some marketing butt." I would hate for him to walk around like that. :)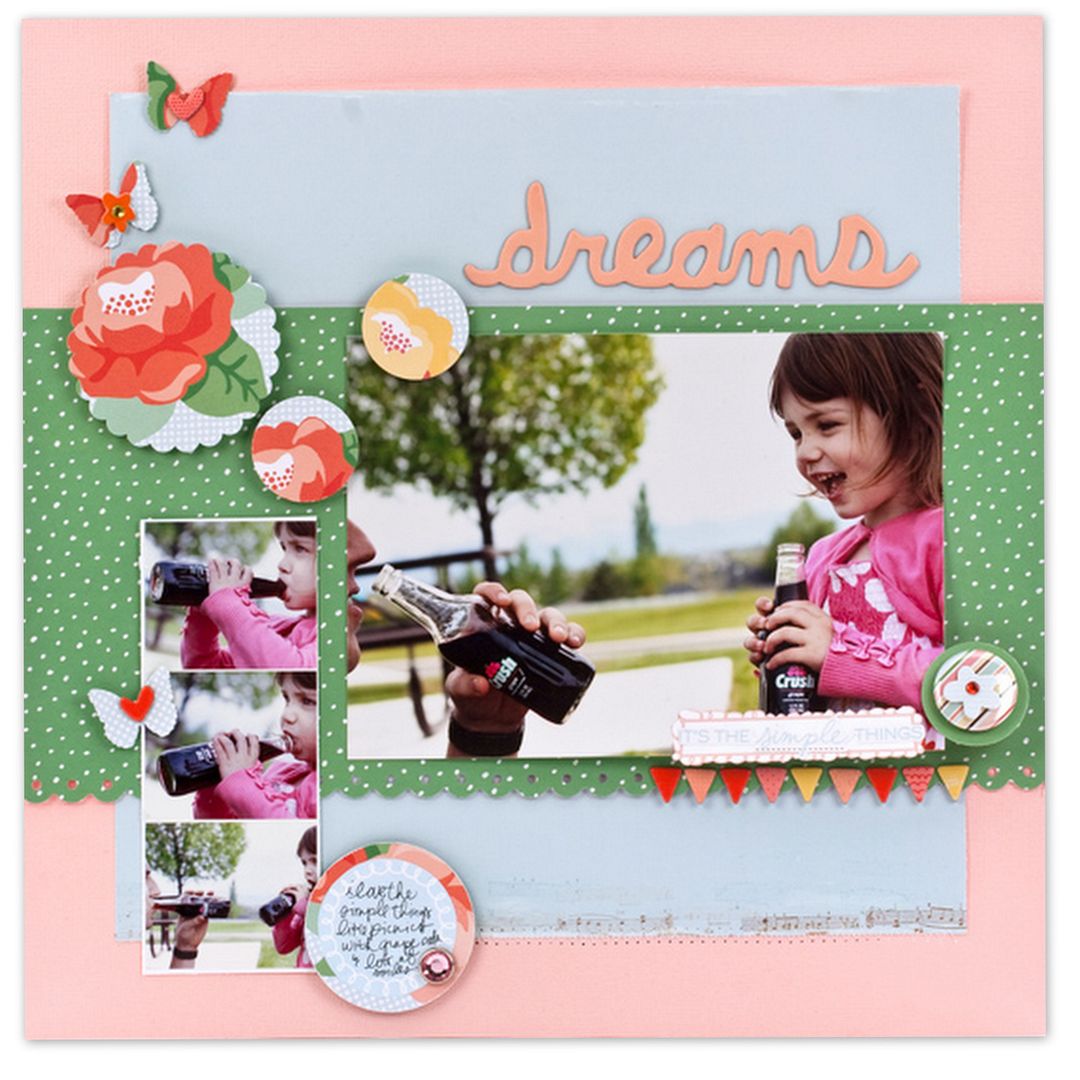 Here are a couple pages using the Dear Lizzy products. Circles punches are definitely a go-to tool when I scrapbook. If you have my book, "52 more
Scrapbooking
Challenges" you can add the Martha Stewart butterfly punch to the list because I used it lots.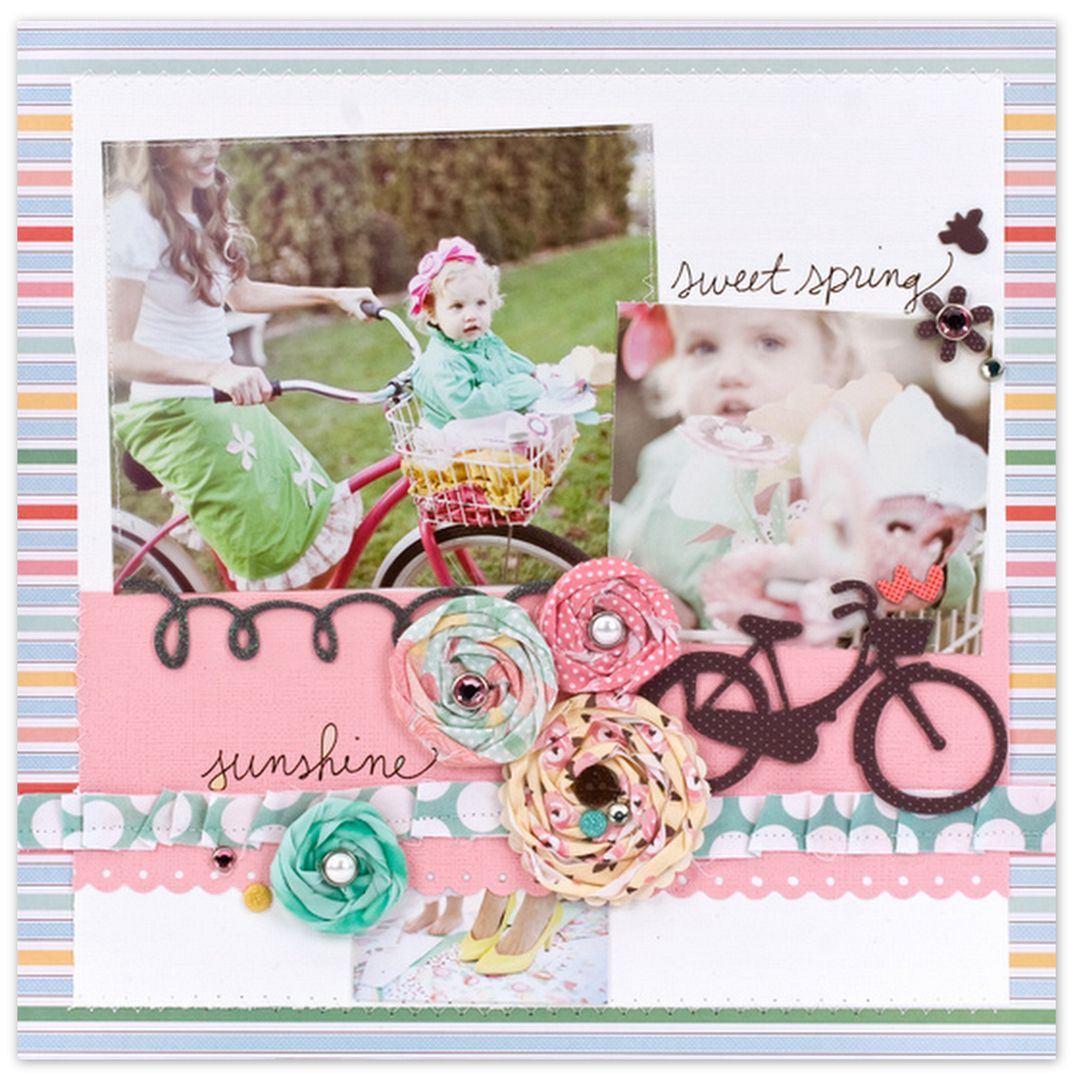 Yes, I agree a tutorial is needed for the flowers using my fabric paper... after
cha
. If you came to Spark No. 1 you would be ahead of the game since delightful
Kelly
taught a fabulous fabric class using vintage fabrics and this technique.
The bicycle, brown swirl, "dreams" and the pendant banner
on the first page
are patterned and glittered accent
thickers
. I adore how they turned out.