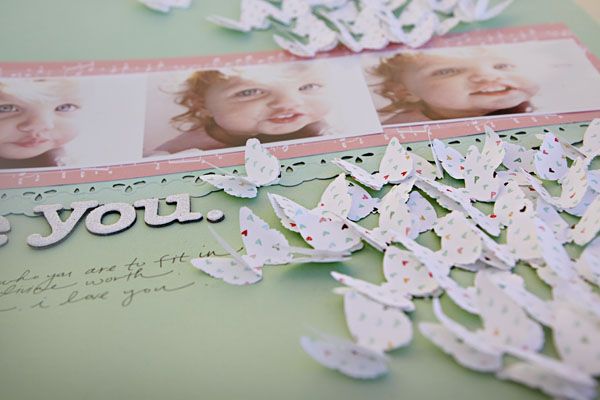 This is probably one of my favorite pages of all time... and not because I used Dear Lizzy products (although that was pretty cool) but because of the meaning behind the page. Creativity isn't just about the end result to me. It's about the process. I create for so many different reasons and this page specifically was for meaning.
As I glued down each butterfly wing the sweetest thoughts and moments fluttered through my mind.
Thoughts about how blessed I am to be a mommy, of our family, of how fast time goes by, what I've learned about myself and how I want to grow, what I want to teach through example. So now when I look at this page there is so much more to it than paper and glue.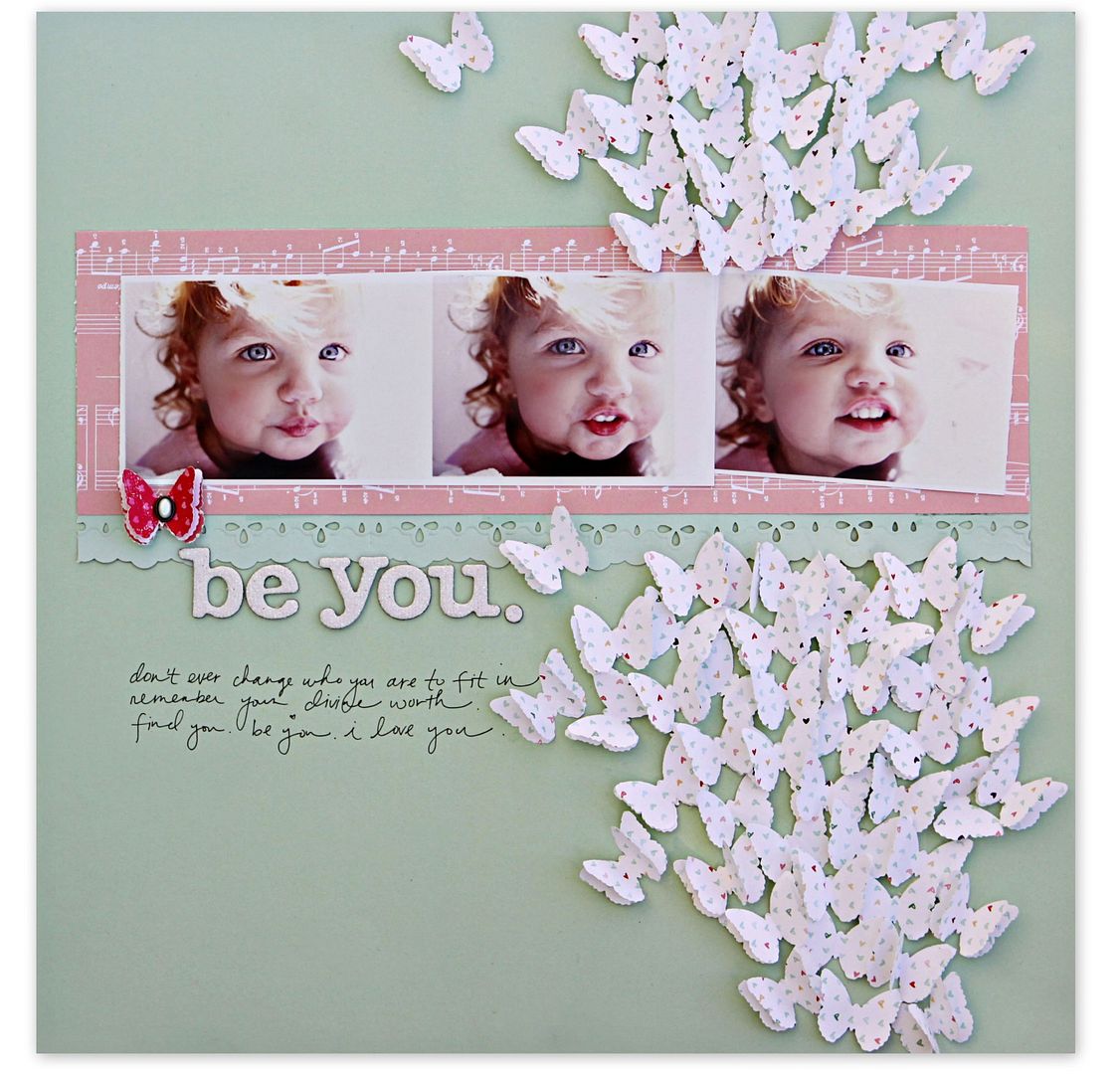 Don't ever change who you are to fit in. Remember your divine worth. Find you. Be you. I love you.



Supplies:

Dear Lizzy
:
music note paper
,
tiny heart paper,
glitter typewriter thickers
(coming soon)
, favorite
pen