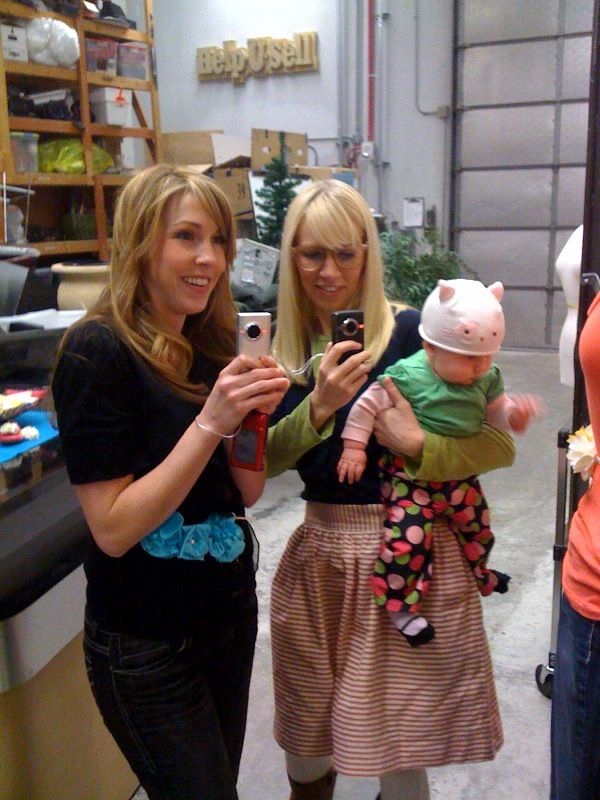 Today I was on
Studio 5
and this time I told my sisters, Camille, Ashley & even Taimi to come with me. They carried around their flip videos the whole time and said they were making a documentary. They are so cute! Love them so much!
Camille ended up being a model for my segment. I was showing how to make sash belts embellished with handmade fabric flowers... she's wearing one of them. I'll show close ups and more details soon.
Of course during the segment I missed my whole explanation on how to attach them to the sash. :)
Last night I was getting some of the details ready for the show so I asked Collin to choose the winners for the giveaway.
So funny
- he gave all the winners nicknames. See if you won
here.