Woke up to SO much snow.
I know it is crazy that I'm about to say this but... I like the fluffy, white stuff.
Which leads to our next topic of conversation. How big of a nerd I am for making a snow angel while the kids were napping. But the snow was beckoning me...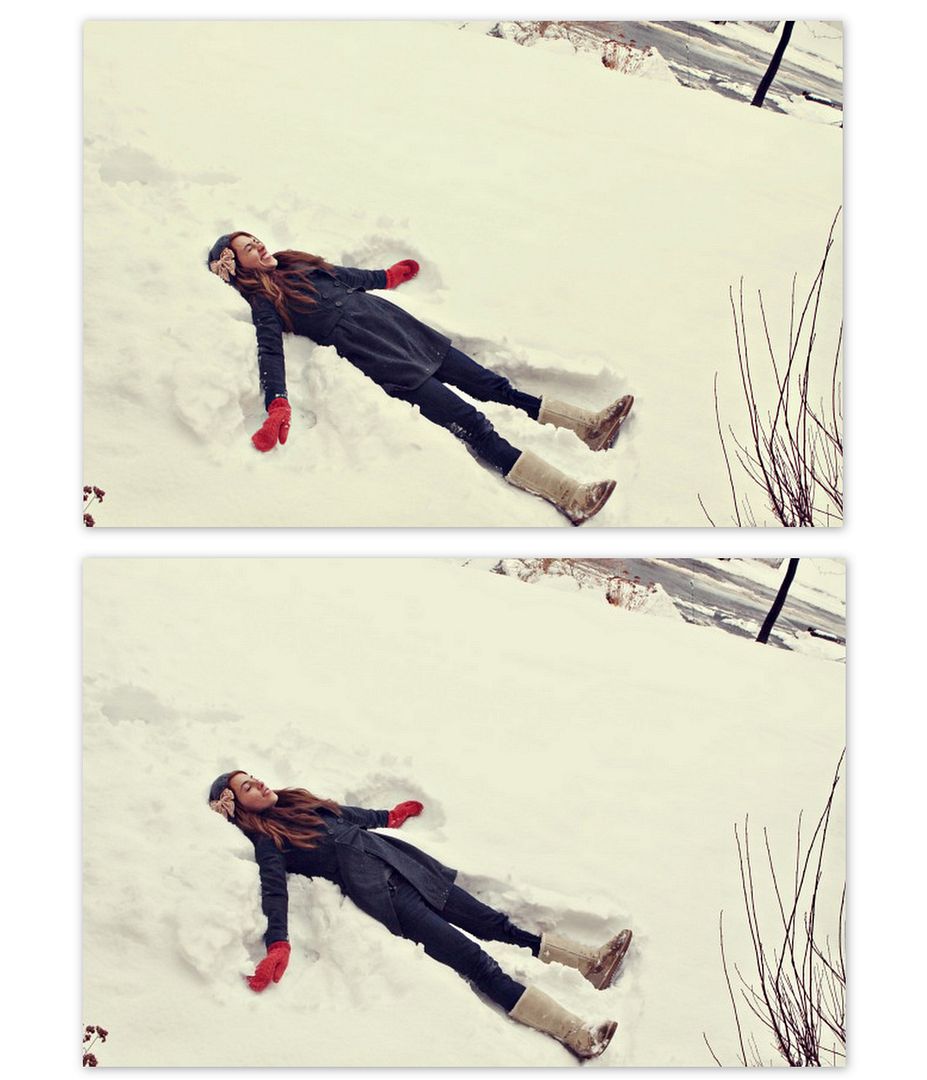 It actually was quite relaxing... if you like to
freeze your tooshie off
while relaxing.
The girls are going to be jealous but we can play when they wake up. Because let's face it, this snow isn't going anywhere anytime soon.
Collin would have gasped had he seen my jimmy-rigged tripod to our front banister. You should take a self-timer shot this weekend. You don't need to risk you camera's safety like me. ;) They are freeing and fun. I have a remote but there's something about the 10 second run to get in the frame that adds to the excitement-or the dorkiness.