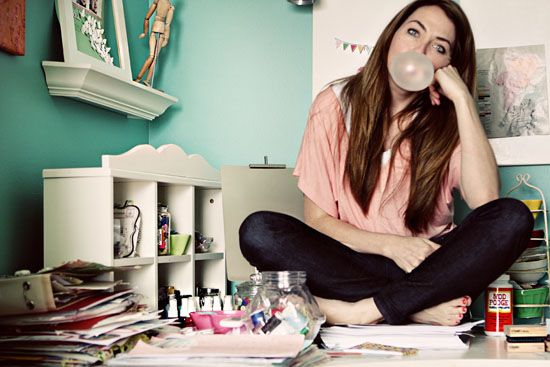 At first I wrote the title of this post
bugglebum
... that didn't look right.
Taking a break during nap time to get some work done. But hey, mom needs a break too.
Cause when I have a break from being a mom that's when I work... if you call what I do work. More like creative play--with deadlines and emails
that are stacked pretty high
. Finishing up Dear Lizzy stuff for summer cha this week, off to Reflections on Thursday, working on some assignments for CK, designing classes to teach, working on my Inspiration Unlimited & Puerto Rico class, & fabric ideas buzzing around my head...
but here I am blowing bubbles.
Well, someone just woke up... break's over.
PS I want to do another online class. I have one concepted.
PPS Wouldn't one of those fabric tees make a fun class?