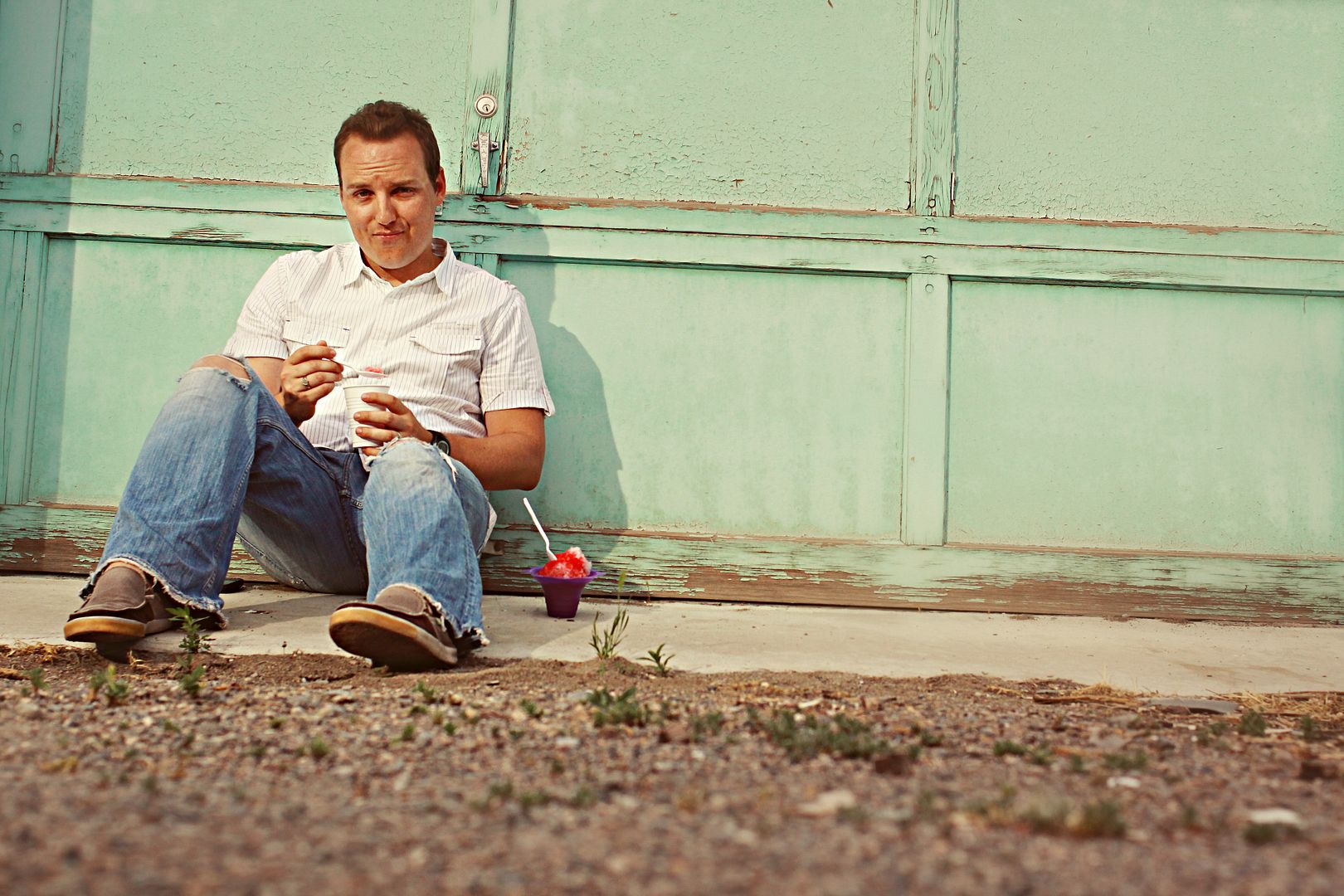 Thirty years ago God was in a very good mood when he sent Collin down to Earth. He knew exactly what the world needed...
Someone who could do a great James Stewart impression, "You want the moon? Say the word and I'll throw a lasso around it."
Someone who would live in Taiwan for 2 years and change their lives forever.
Someone who could sing the high note for the Oliver play in 5th grade.
Someone who could handle 3... almost 4 dramatic girls.
Someone who takes great pride in his keen police-dodging skills when his plates are expired.
Someone who could do a tantrum black flip to a blind-slide 180 on a wakeboard to swoon Liz Brown into liking him.
Someone who recognizes the importance of teaching our kids the proper way to eat an Oreo.
Someone who could have Cleetus McDuffy as an alter ego.
Someone who would wake up at 6 am with the kiddos so momma can get some more sleep.
Someone who can find the greatest joy in a delectable Shirley's raspberry roll.
Someone to teach a boy a lesson when he saw him shoplifting a laffy taffy from the grocery store.
Someone who let's his daughters pile-drive him to the stomach and jump on his head because they think it's fun.
Someone who's biggest goal in life is to take care of his family and make sure they're happy. (Well, that goal is exceeded everyday...!)
Someone to post hilarious Facebook updates about the randomest things to give us a chuckle during our work day.
Just before God was finished... He threw in a dimple in that smile and an espionage-like instinct for good measure.
I remember our first date when I was 15, he gave me a silk rose bud from the dinner table. I put inside my heel and walked funny the whole night so I could keep it.
I remember when we were first married and I couldn't wait to open my eyes in the morning and see his cute face... things haven't changed. Well, he has 10 grey hairs. But even better because I knew I'd be with him when we were old and grey.
Man, I love this boy! Happy Birthday!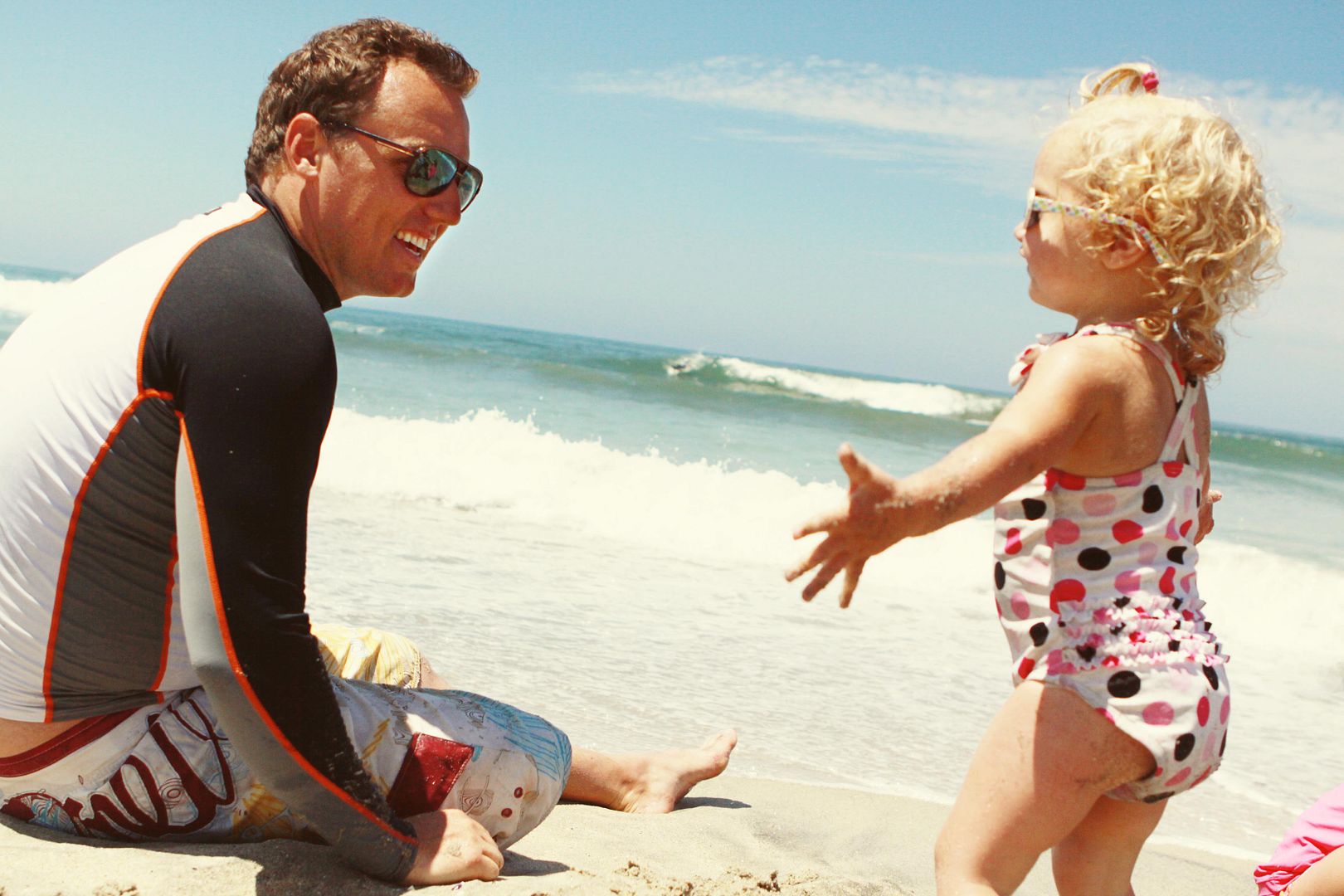 And just for fun some of my favorite tweets of his:
A good rule of thumb is for every 1 minute I can't hear my kids playing, they've done $500 worth of damage

.
Sure, I always envisioned spending the last day of my 20's watching "Goofy Movie" my 2 kids, one of which who just pooped in the bathtub
.
One thing I remember most about my grandpa is that he was such a proponent of change, and kept at least $36 worth of it in his trousers.
Guys, if you let weeds overtake your lawn and just mow it on the lowest setting, it still looks like grass. #heretohelp
My 4yr old found a 2-foot snake in our backyard and now I have to explain to her why daddy sometimes screams like Dora the Explorer.
I just saw a bumper sticker that said, "R.I.P America, 1776-2009" and now I'm sitting here crying cuz I didn't know America was even sick.
I'm pretty good at pointing out dogs in the back of trucks to everyone else in the car.
At my current rate, I'm 3 years away from being the guy who calls the cops on my neighbors lighting fireworks past 9pm.
If Cheetos had omega-6 in them, my kids would be doing derivative calculus.
I could probably give more responsibilities to a couple of my toes.