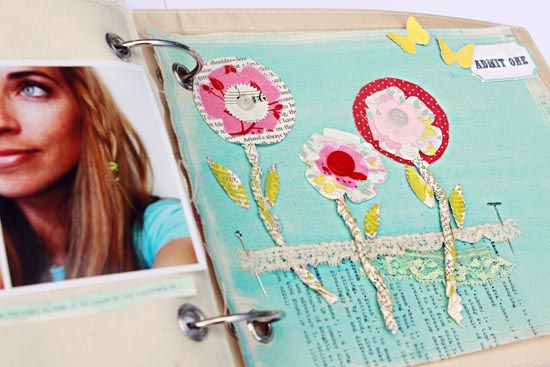 Amidst all the craziness of summer and the next
Dear Lizzy
reveal at CHA we are planning and working on details of
SPARK no 2.
My Spark no. 1 art journal still sits on my desk, along with piles of other stuff. ha!
All the eclectic elements, texture and layers are so funky. Love it.
Spark classes this year are fabulous!We still have some spots to fill up for our event this September. You should join us!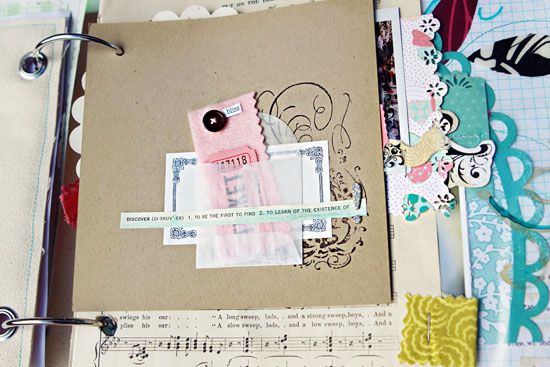 Misc: game pieces, pattern, fabric, book paper, pins & buttons.