My head is swirling with things to-do. That's why I can only think in bullet points.
The pink boxes are all filled with paper l

♥

ve.
Love the random stash of stuff Margie gave me to make banners for Spark! She threw in punched book paper, playing cards, tickets, monopoly money & bits of fabric & vintage lace. Our junque games garland!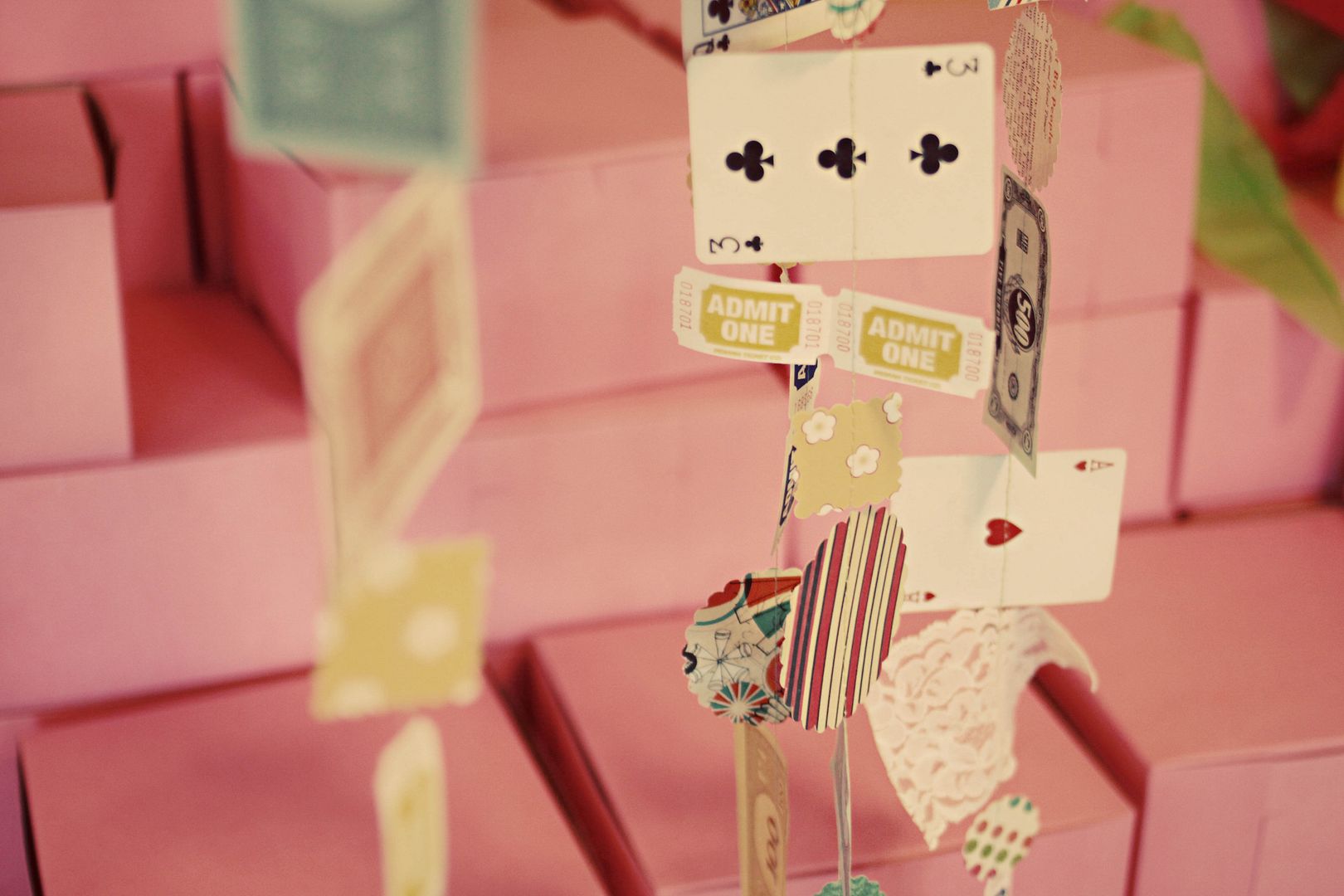 Looking forward to hiding these Golden Tickets around Spark so when the sparkettes find them they win some fabulous prizes.