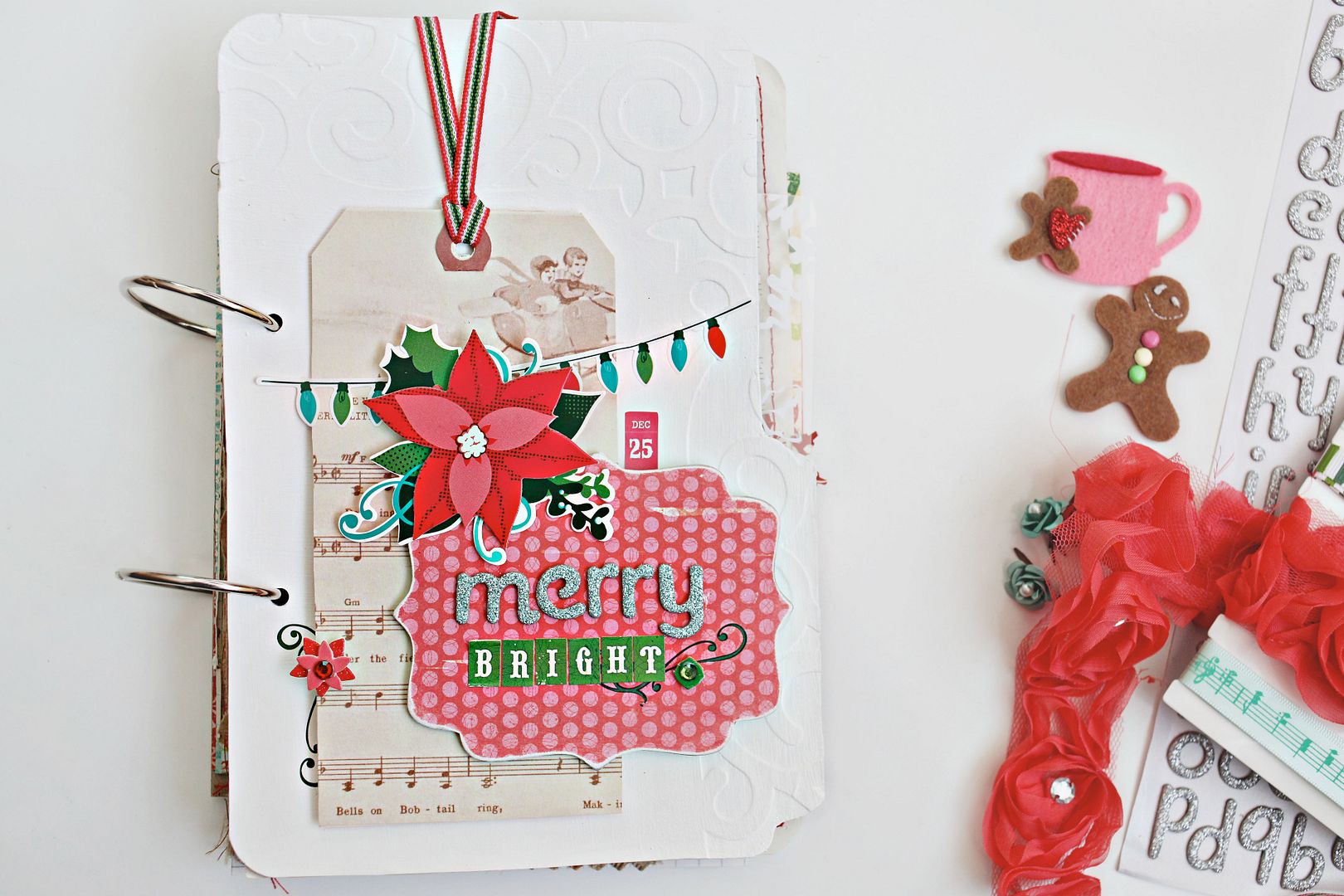 One thing I am adjusting to is --when can I make time to make stuff...?
I think I mastered it with two kids but now here I am... 3 days later finally posting part of my December Daily album. Which, despite my high hopes, is more like a December Weekly album and I'm fine with that because I'm so happy with the stories and moments I've included in it so far. This year I am striving to enjoy the season & my sweet baby and avoiding stressing about the stuff I don't have time to do.
Dear Lizzy:

glitter alphas

,

music note

sticker,

green polka dot

paper
A peek at our Christmas card.
Dear Lizzy: Glitter
Holly Leaves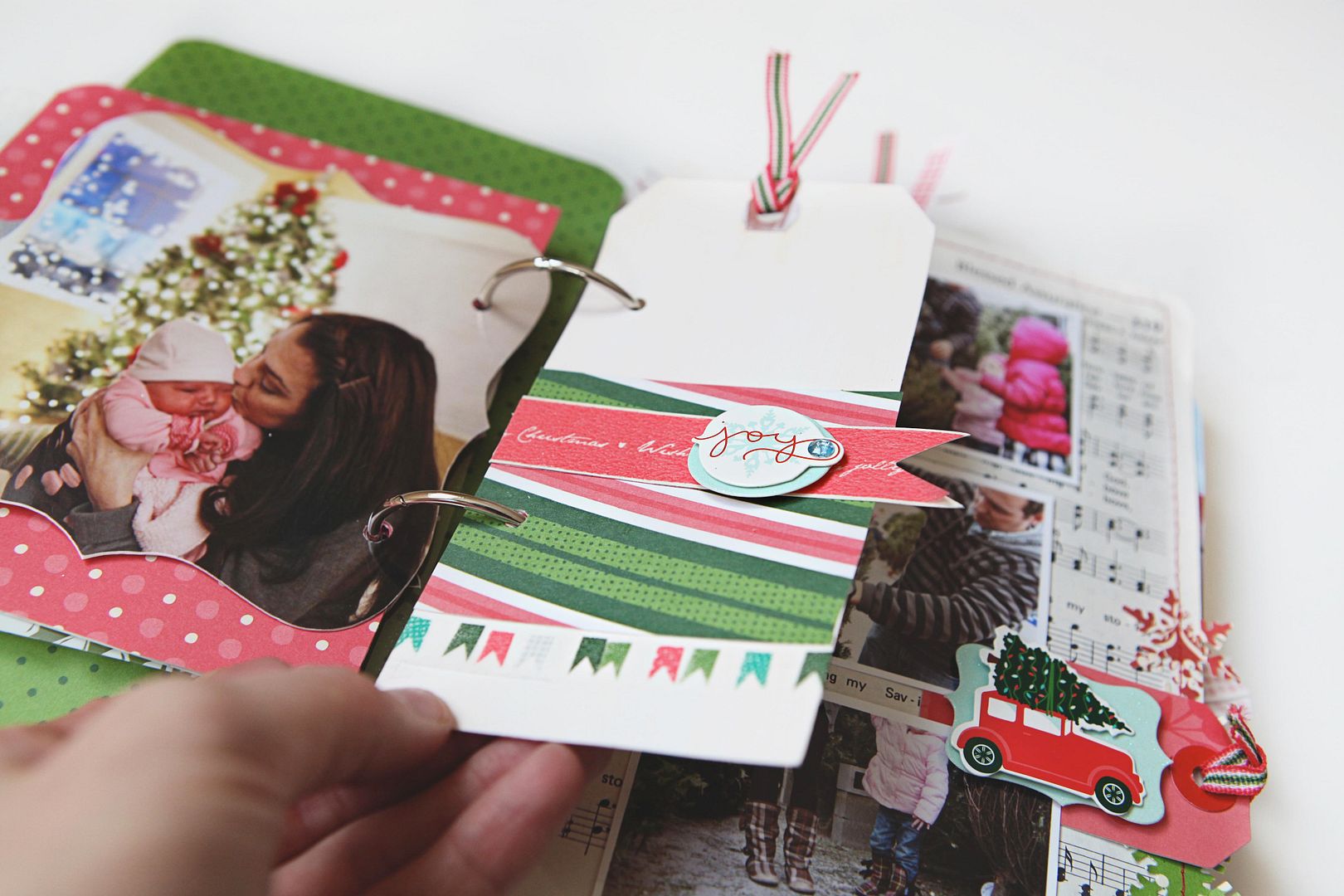 Wrote my journaling about picking out our Christmas tree on the back of the tag.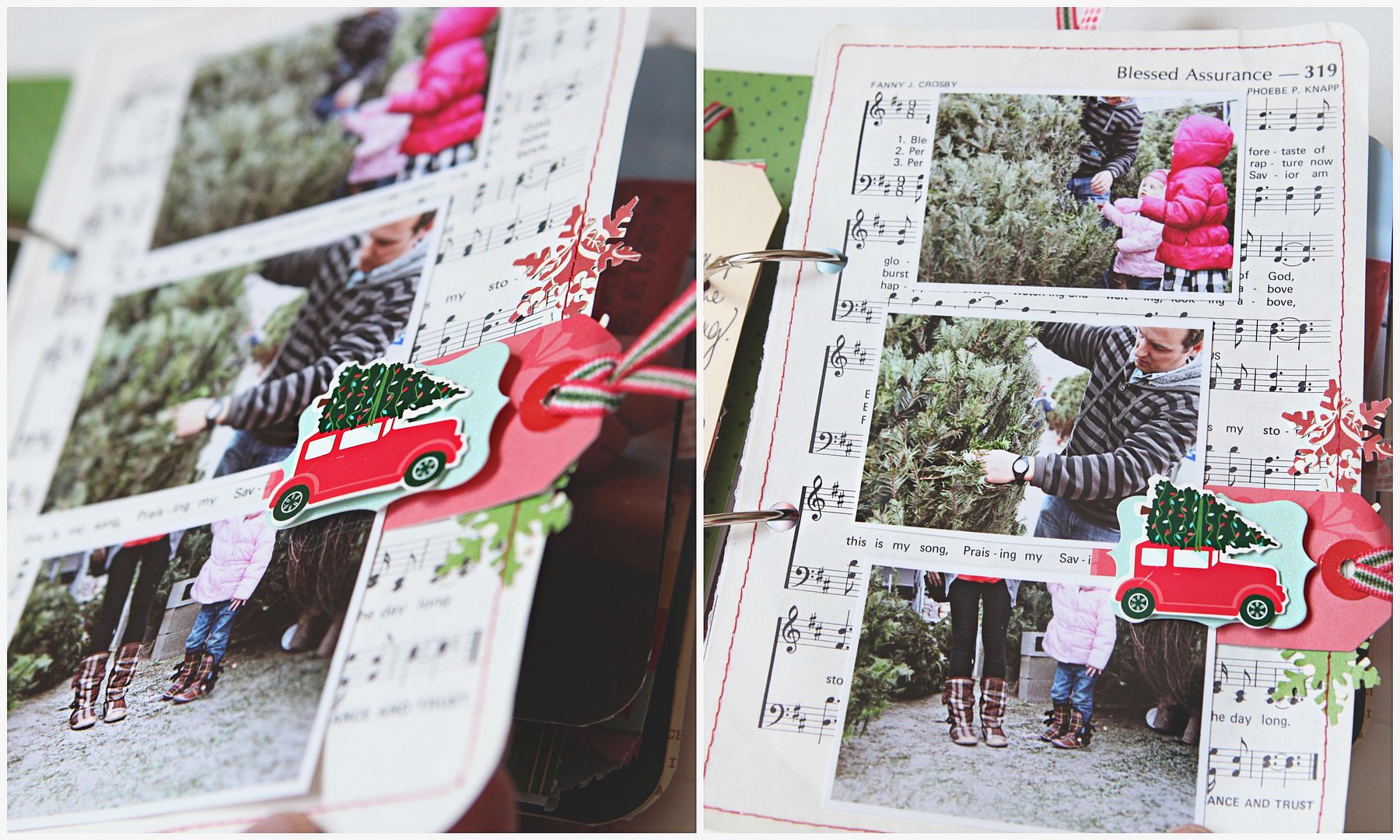 The
car sticker
with the tree is one of my favorite elements from the Christmas line. The fact that Collin loves carrying on the tradition that my dad started when I was a little girl of getting a real tree makes me so happy!
A page of Avery on the North Pole Express and the tag and journaling on the next page.
The photo of Quincey on the train in the above right photo and her tag and journaling about her below.
Glassine envelope holding the tickets, family picture and other little keepsakes from our train excursion.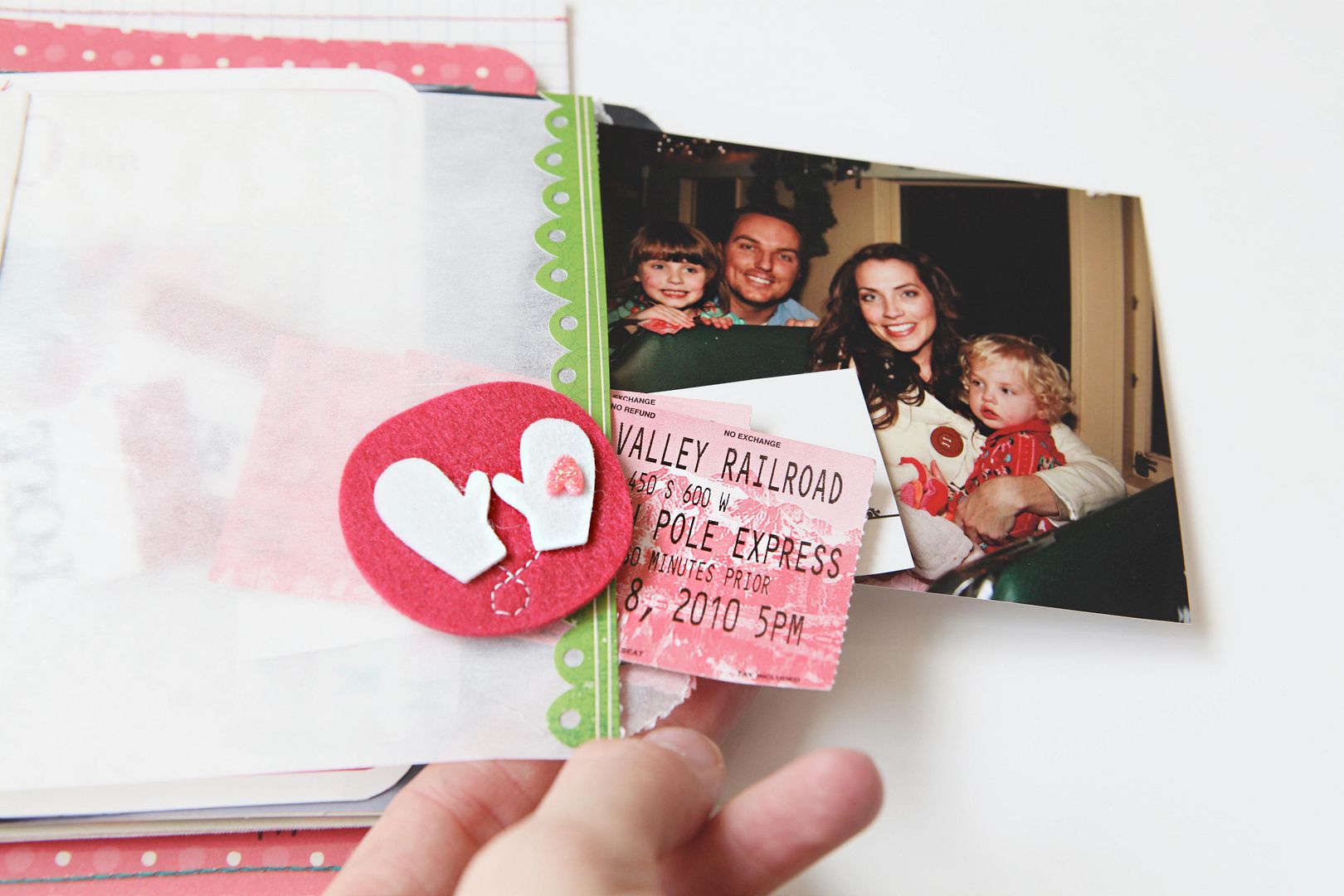 Journaling and photo of when Avery met Santa.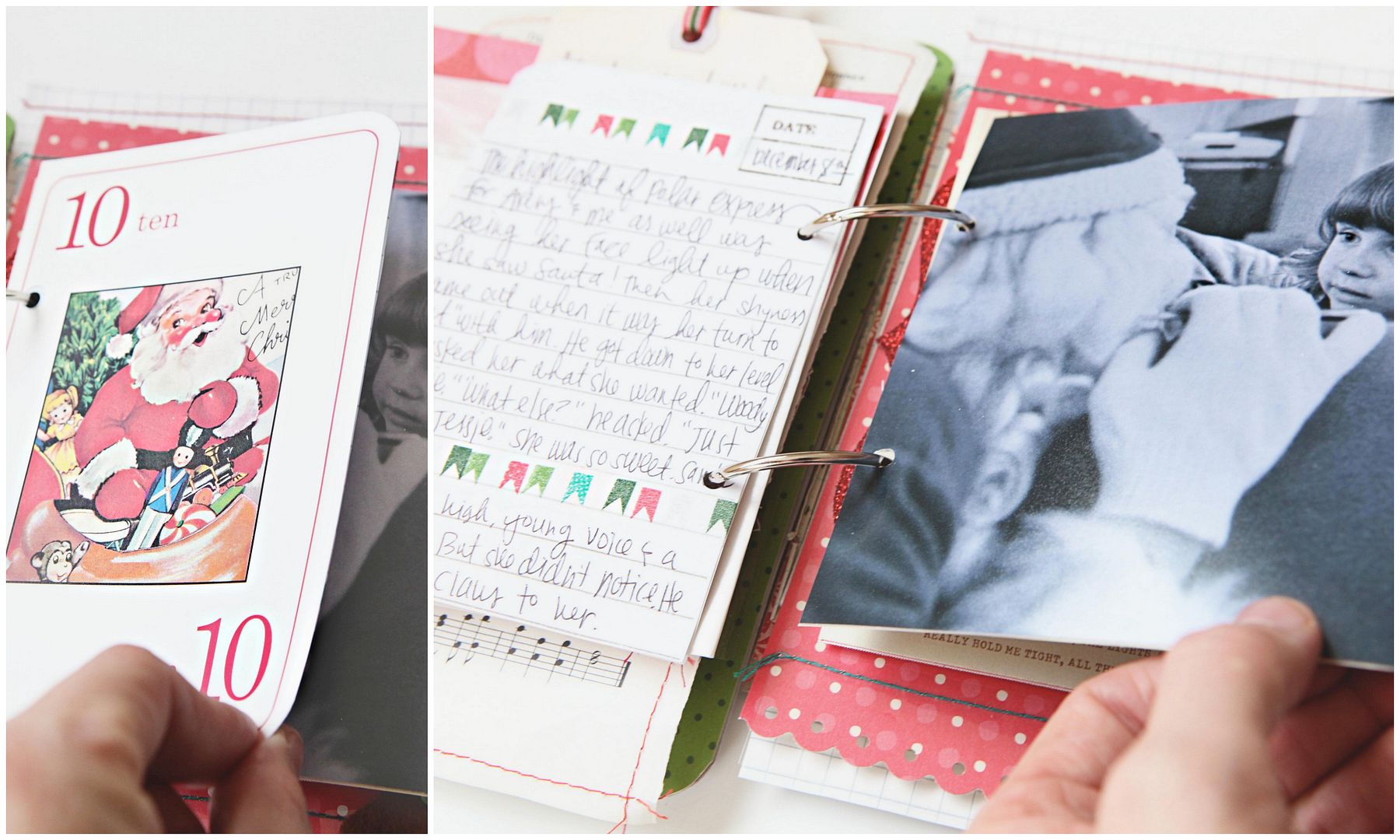 We made sugar cookies the other day. My favorite. Except I like more cookie in my bite than sprinkles.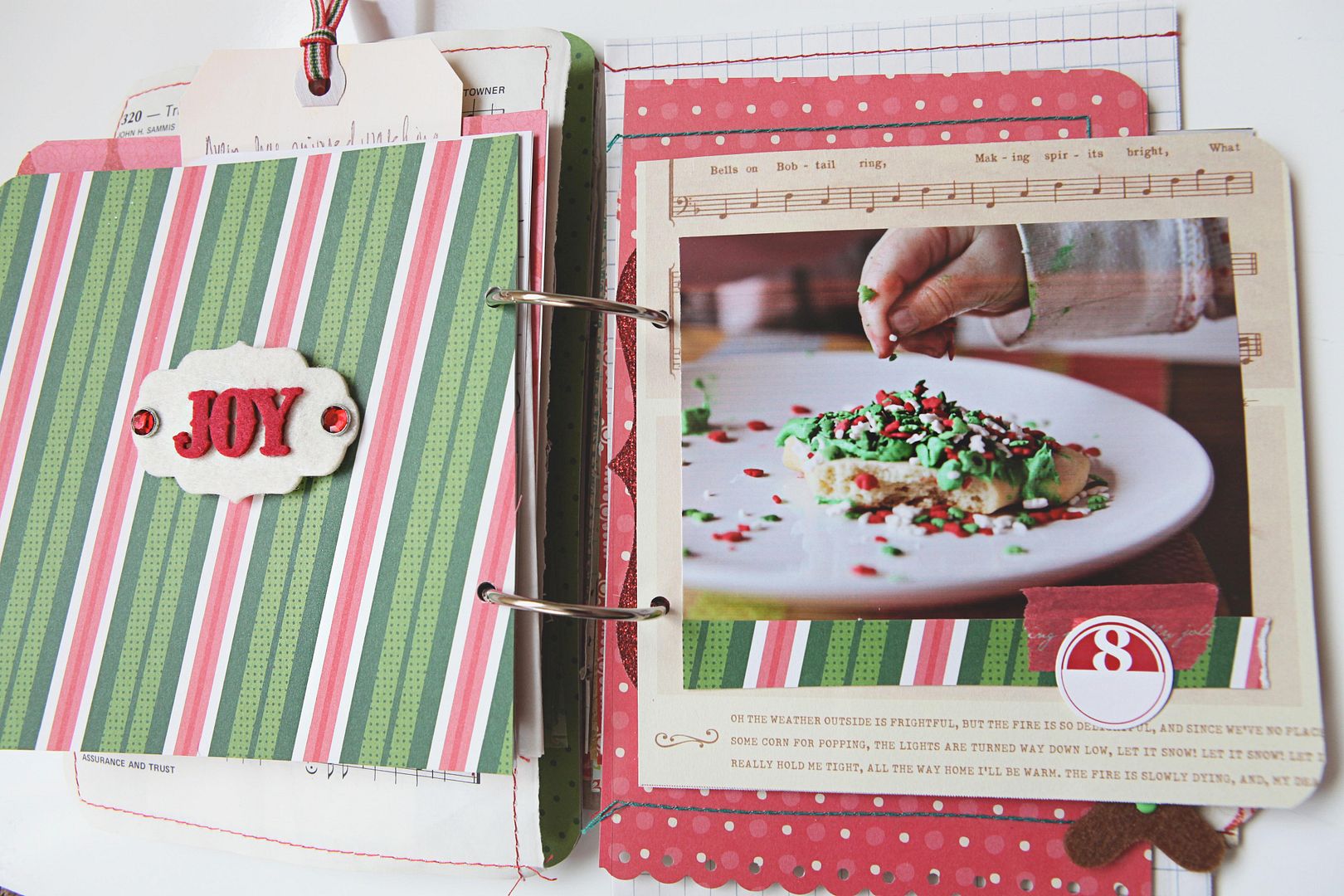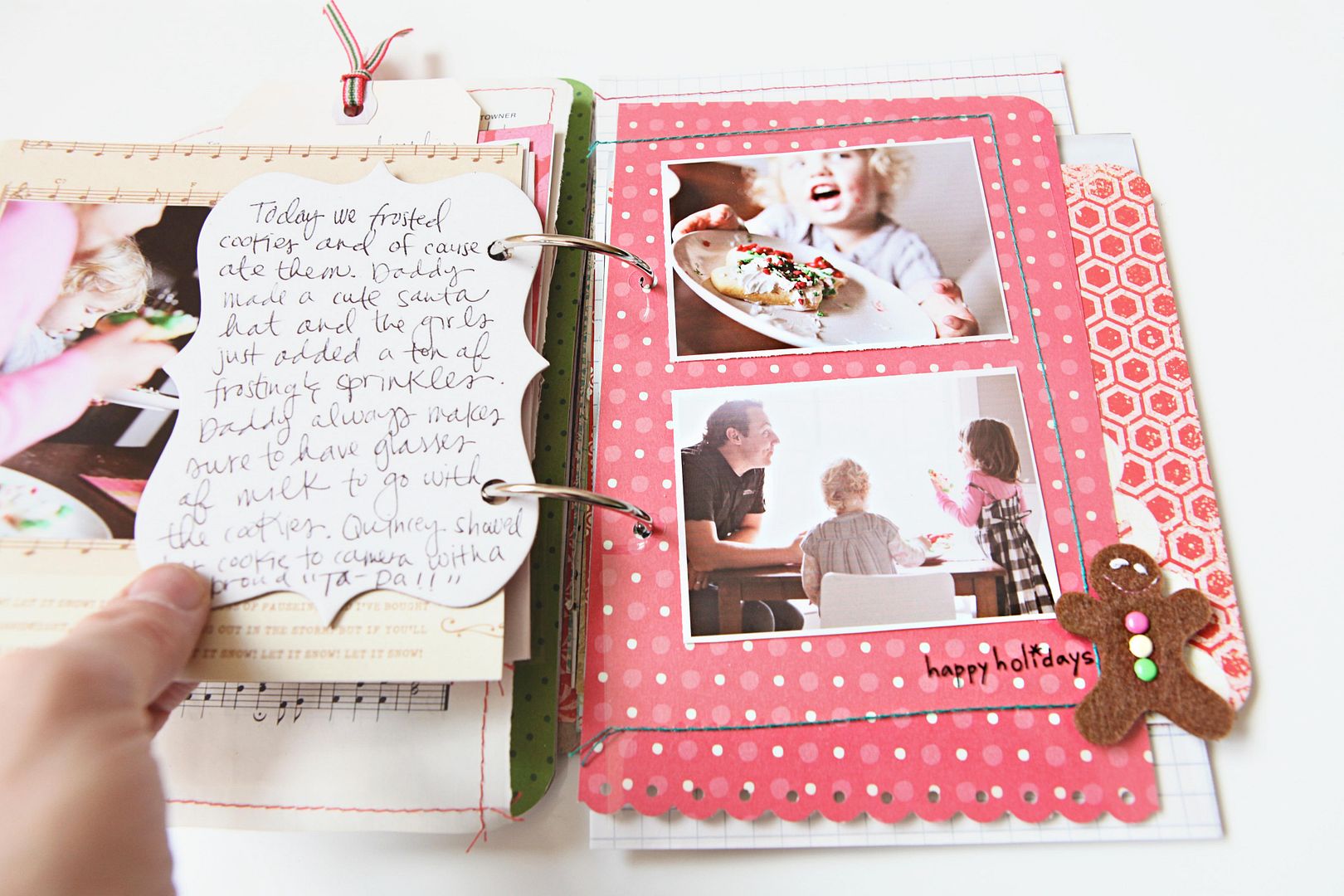 Merry 10 days til Christmas!