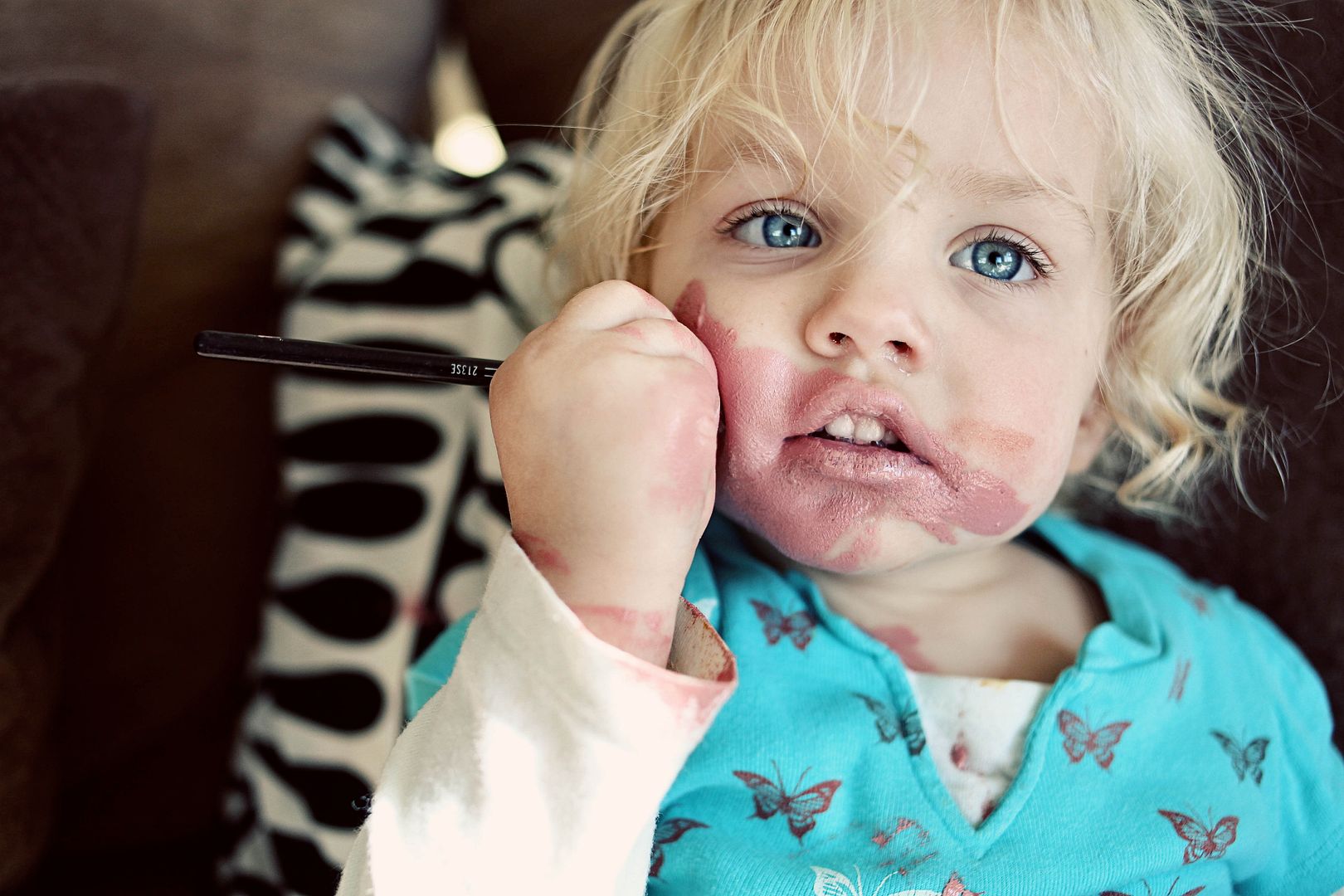 How are the girls adjusting? You might ask. They are absolutely smitten by their baby sister. They come running whenever they hear her crying to see what's wrong and Avery always knows the solution. "She needs milk. She needs a cookie. She needs her blankey."
Some moments I have a slight feeling of empowerment and think, "Hey, I can handle this whole 3 kids thing."
Then other moments it is pure madness. Madness I tell you.
One particular morning, while I was feeding Lola, Quincey was being much too quiet--which is never a good sign. Then the next thing I hear, "Ta-da!"
"What are you doing missy?"
"I'm painting." (She was so proud of herself.)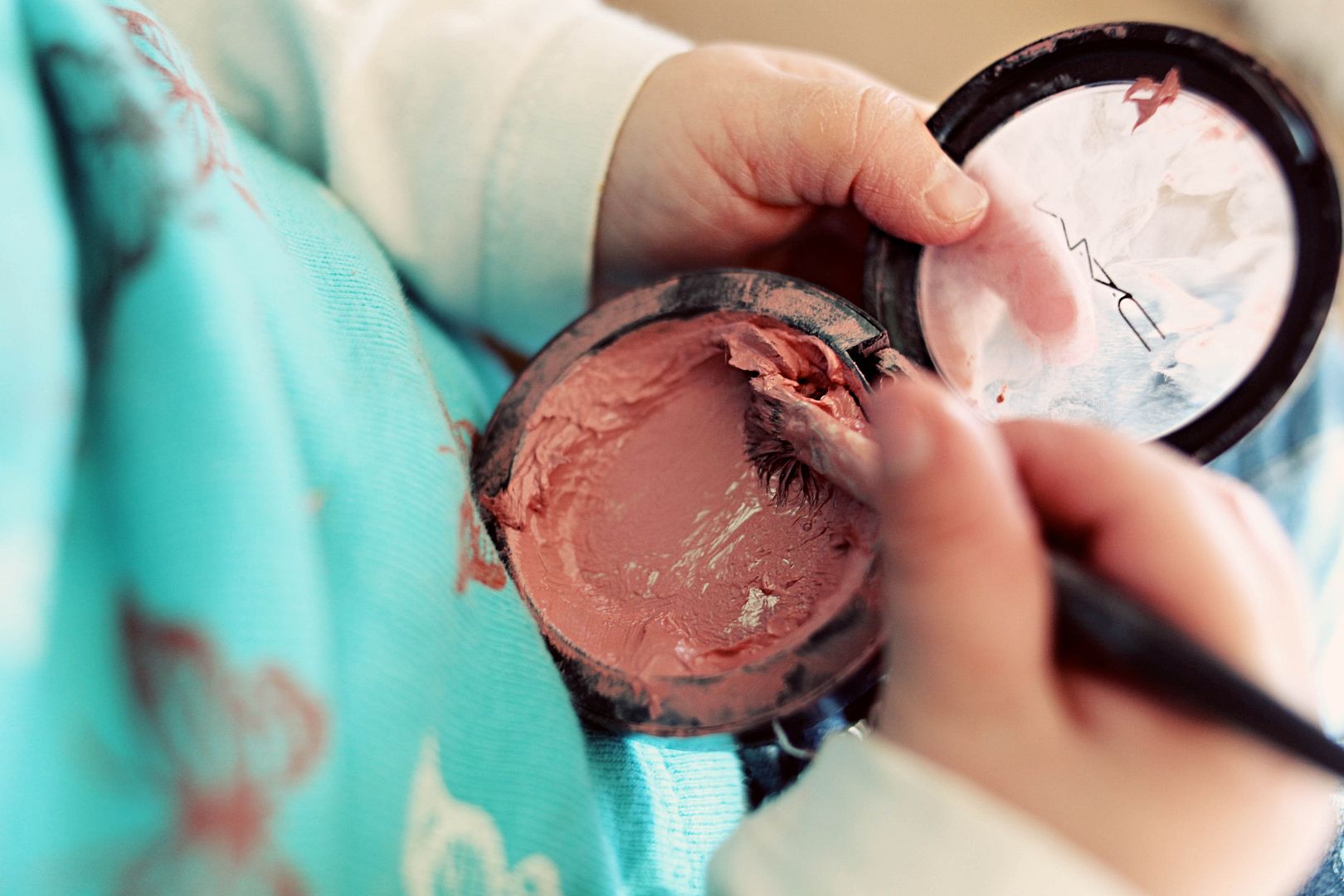 I grabbed my camera and captured my favorite cream blush being destroyed and held back laughter so she didn't think it was okay.
But then again taking pictures probably gave her the wrong idea anyways. Such a silly, little stinker.