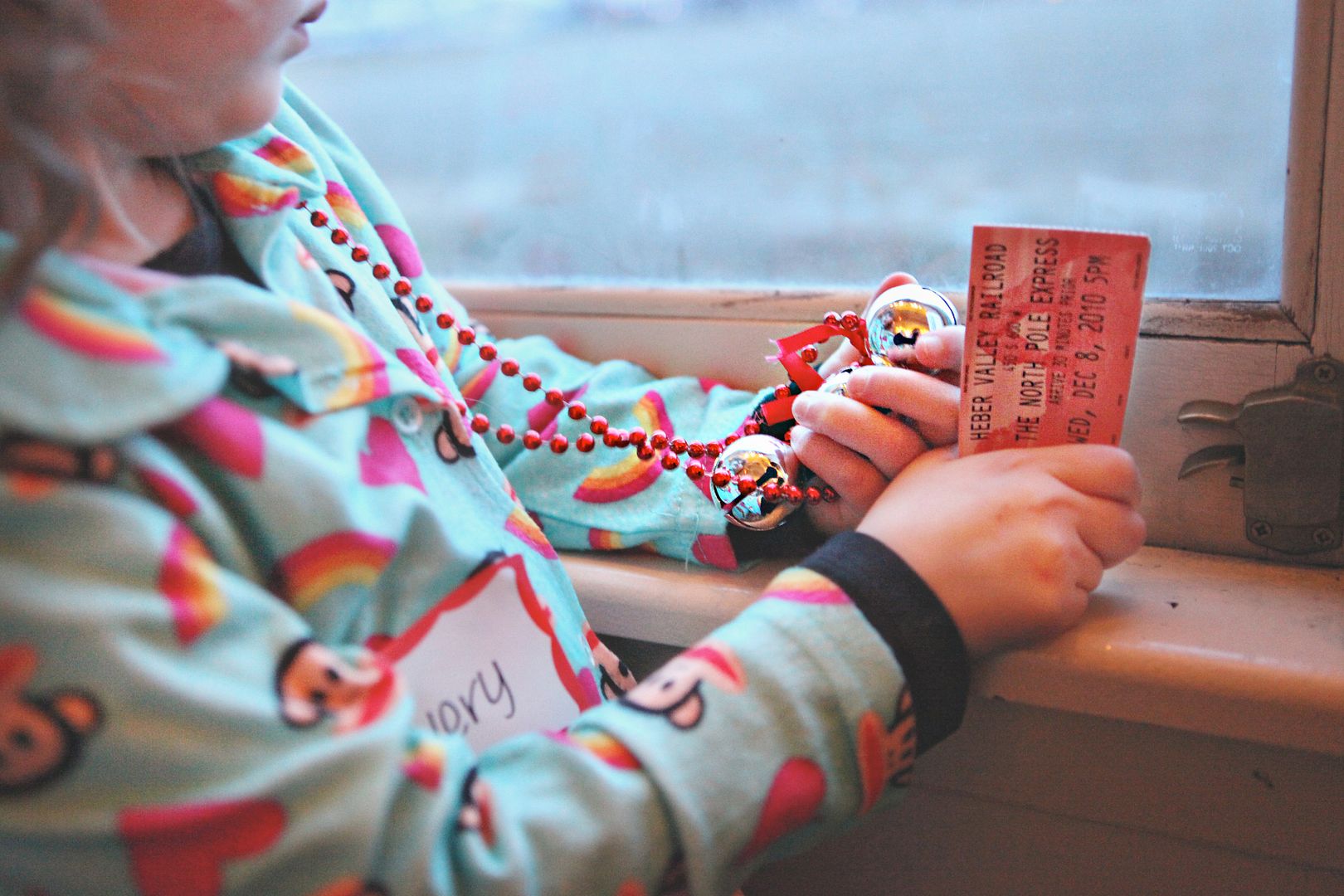 Avery really enjoys the movie Polar Express so on Monday when we started telling her we were going to ride it and see Santa... I'm not sure she believed us. We waited to start telling her until Monday because otherwise it feels like it will never come & she talks about it all day. We learned that earlier this year when we told her about a trip to Disneyland months in advance. Pretty sure she thought we were crazy and this Disneyland place was a hoax.
But the second she saw the train she was thrilled!! It was so magical for her-- she loved singing songs, ringing her bell necklace & clenched her tickets the entire ride.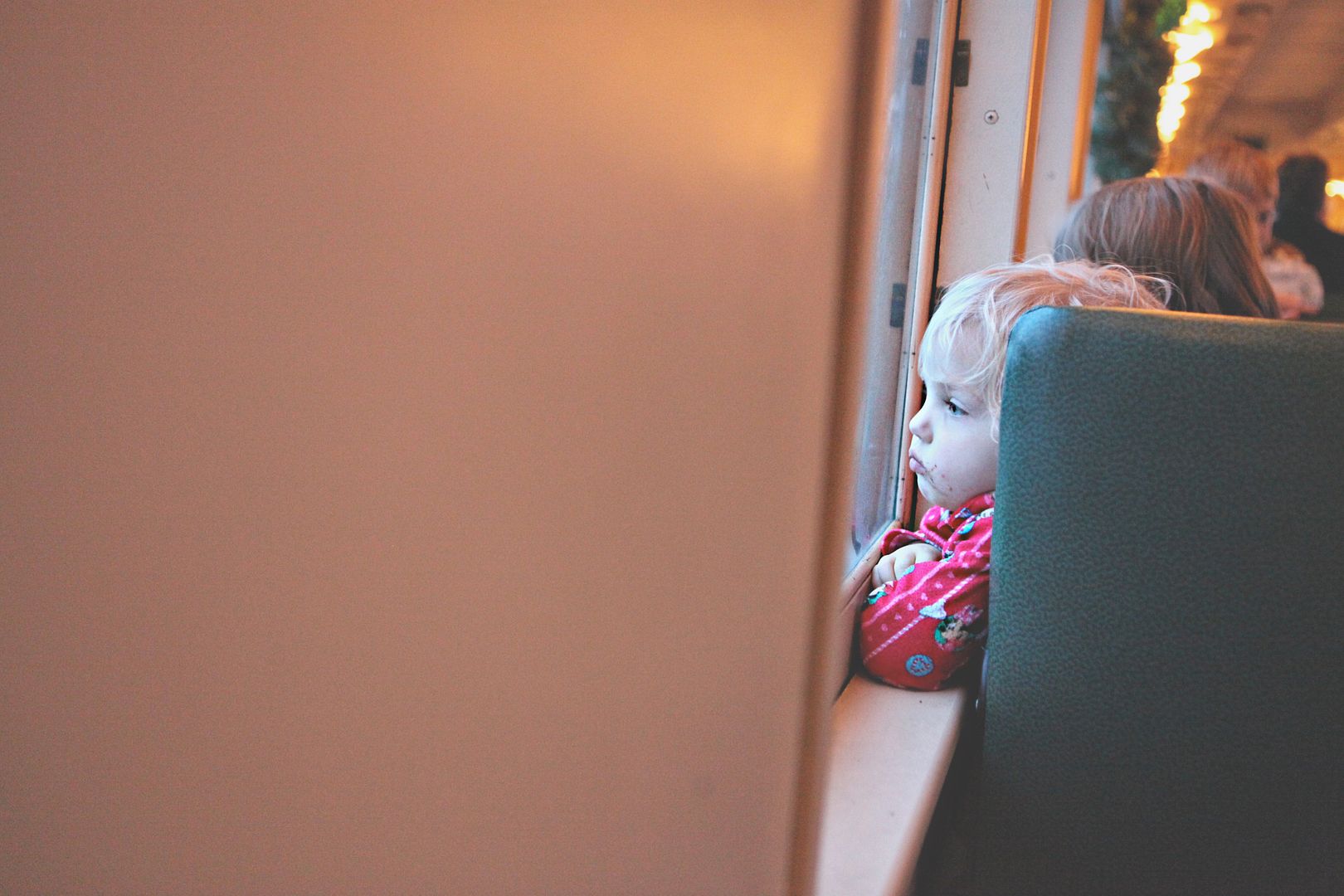 Even though Quincey is not a fan of Santa... she had so much fun & enjoyed the cookies, as you can see by the evidence on her cheeks. She also loved seeing the cows and horses out the window. It really was a beautiful ride.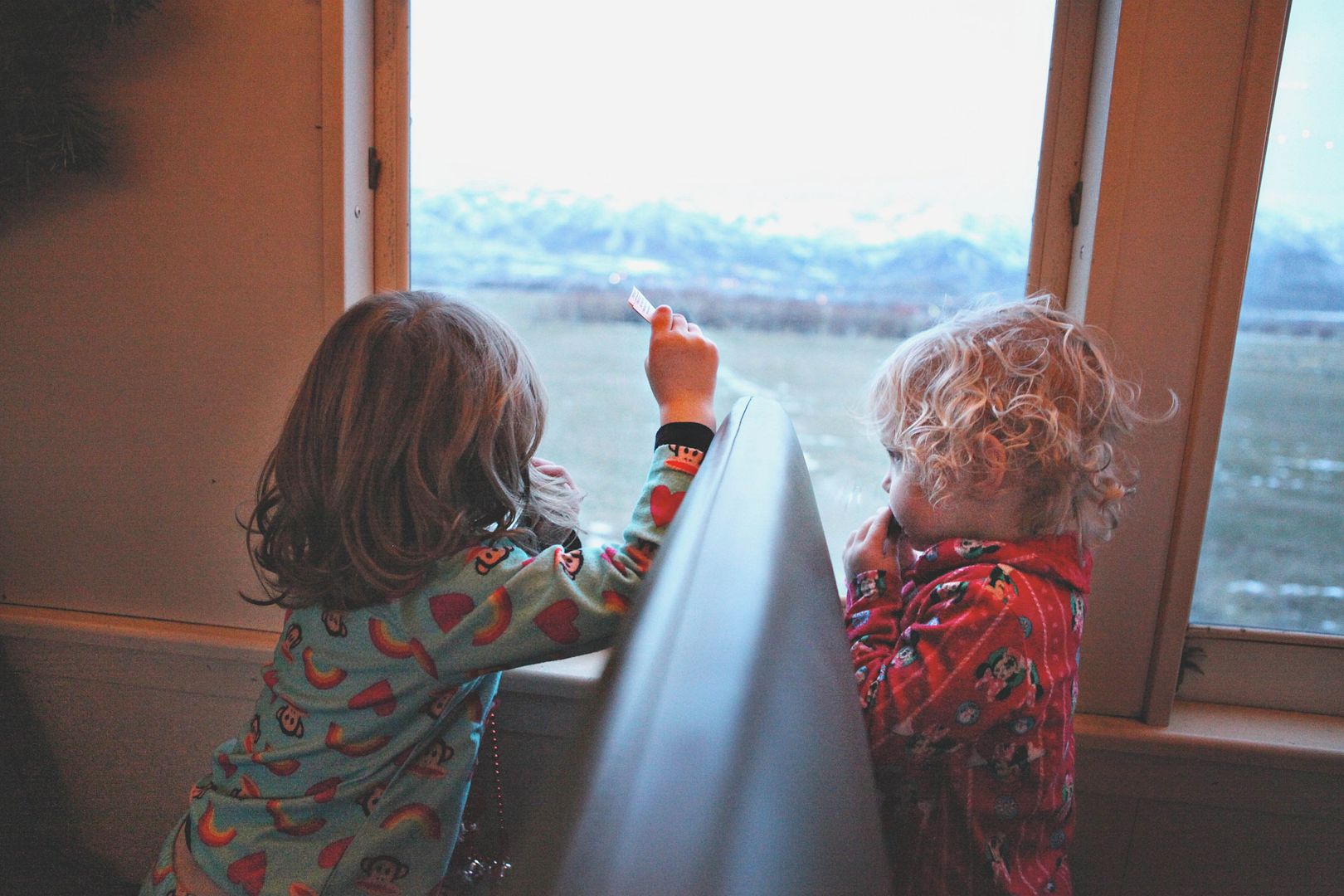 Once again, Lola slept through all the fun. We were in the back by the heater so Collin was sweating to death but Lola was quite cozy.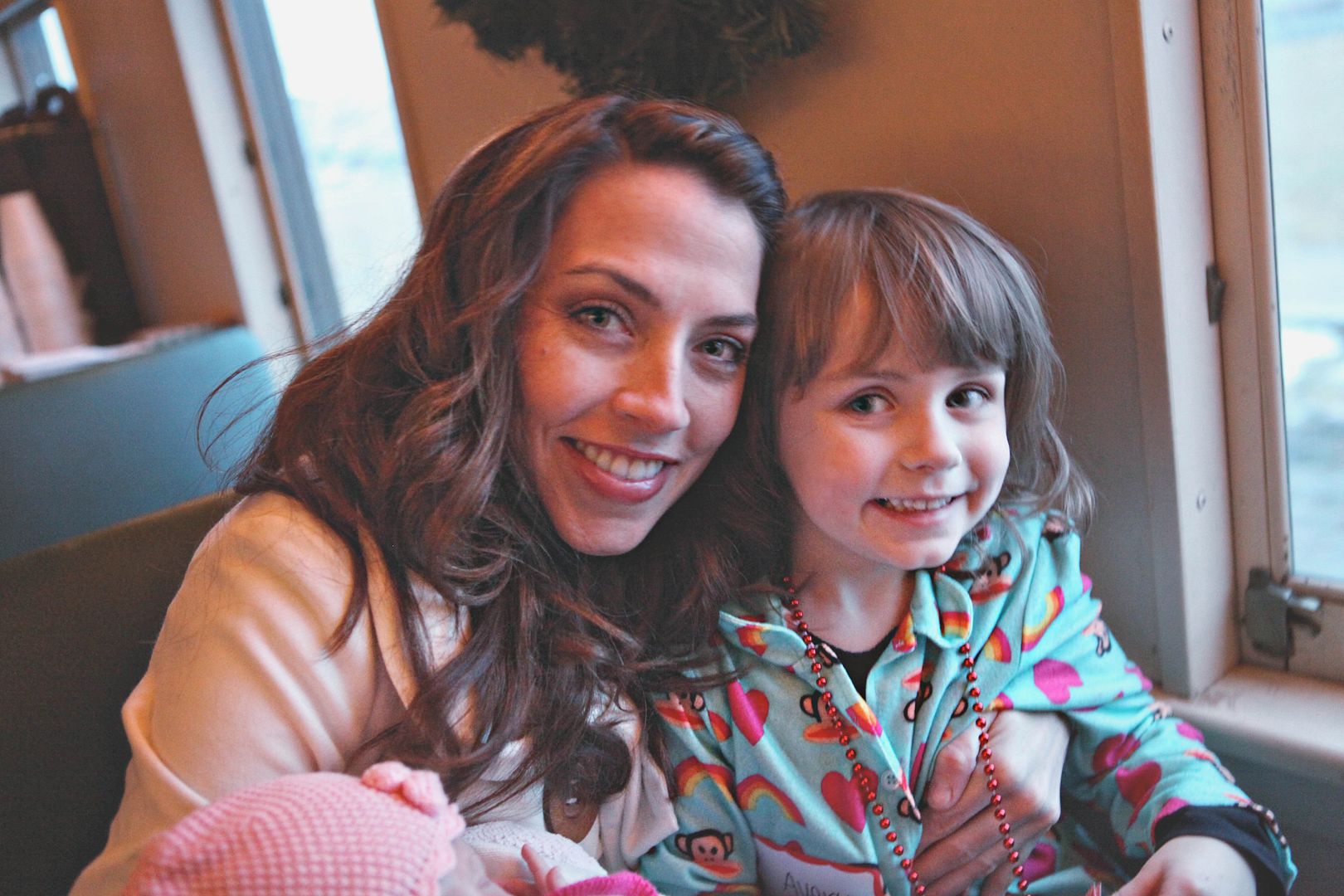 Then the moment she was waiting for! Our car wasn't that full so Santa spent a lot of time with each child. He got down and talked to them, it was so sweet.
Even though he had an obviously fake beard & sounded very young... she couldn't tell at all.
He was Santa Claus to her.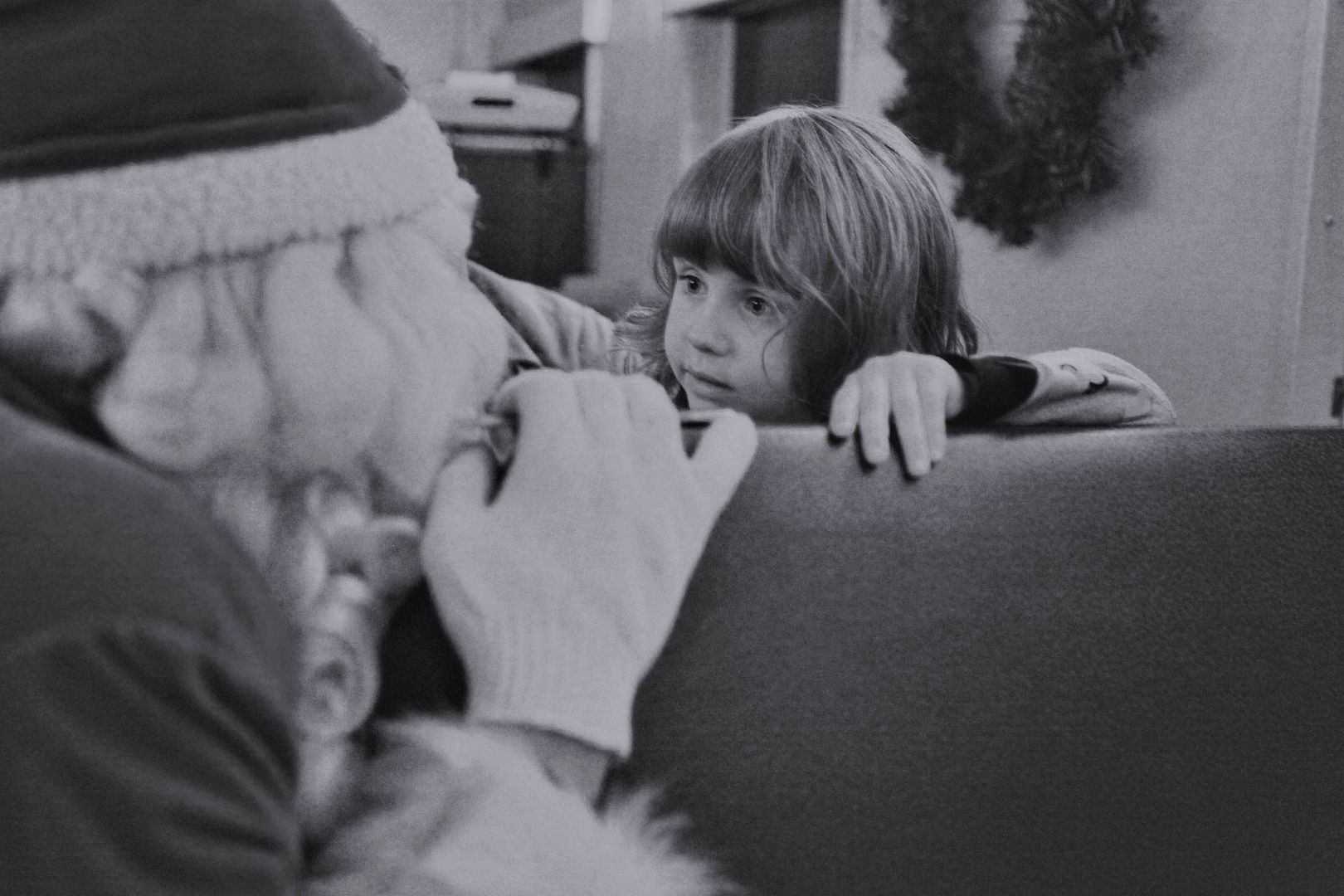 Can't wait to add these photos to my
December Daily
album today and catch up on that.
DISCOUNT TICKETS: If you are local in Utah and want to ride The North Pole Express I have a discount for you!!
$5 off coach tickets on December 7, 8, 9, 14, 15 & 16
Call
435-654-5601 and use the secret code: Utah Bloggers then Dear Lizzy.
Go during the day so you can see out the window the whole ride or at least at 5, like we did, so you can see out the window the first half.