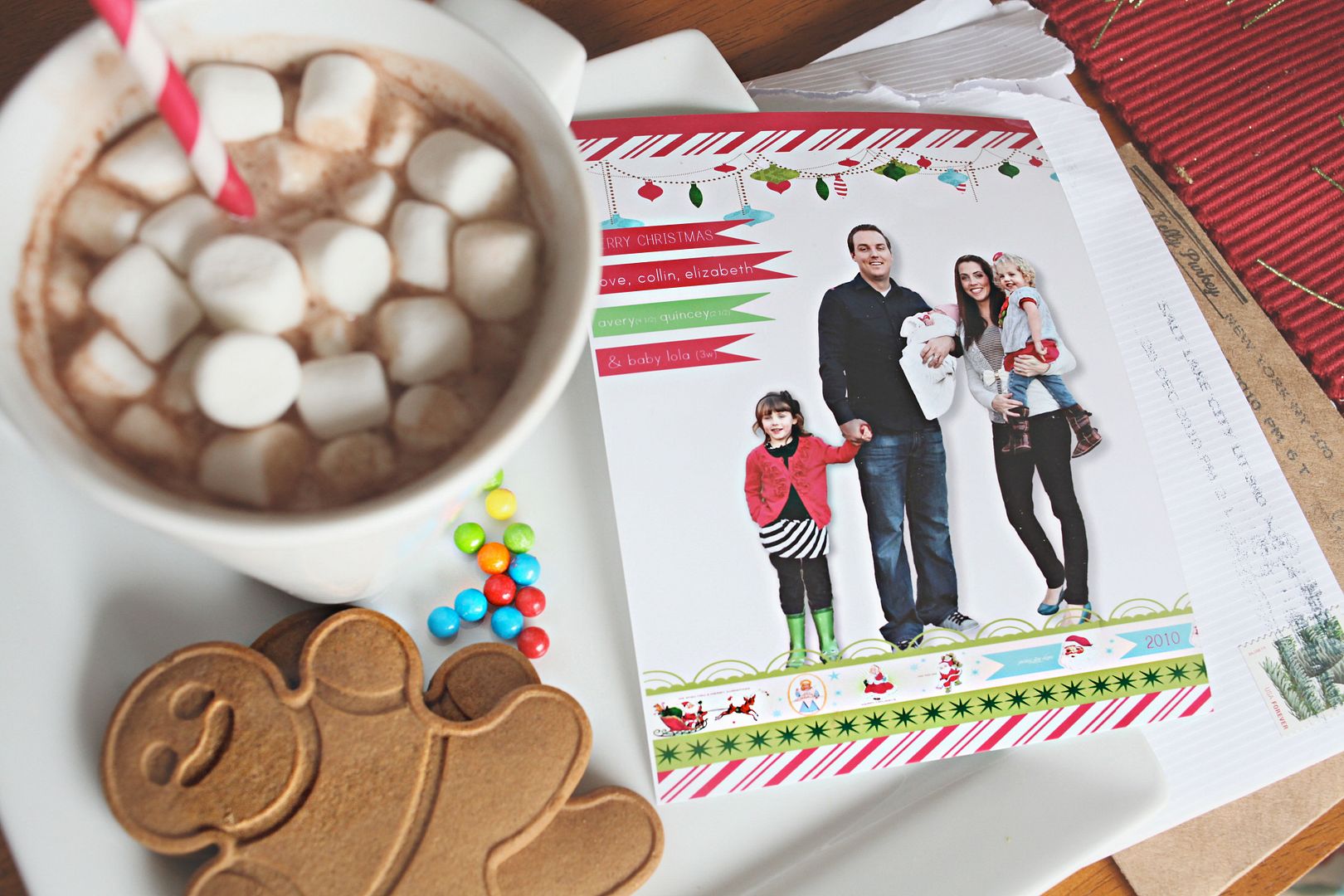 Heres's Our Christmas card this year. My friend
Rhonna
made it easy with her
House of 3
digital stuff!
The background of our family photo was not looking good so I used

Photoshop CS5

to cut out each of us. First, I used the magnetic lasso tool to cut everyone out. Then resized it and moved everyone onto the card.
Hope you had a memorable Christmas from our sugar coated home to yours!
Ours was jam packed fun since both sides of our family are near. I will definitely spend some time today relaxing and doing absolutely nothing after all the hustle and bustle the last few days.
While we made the gingerbread house there was a tragic moment when Quincey bit the hat off the candy Frosty. Avery was crushed that his magic hat was now gone, "But how will Frosty come to life?"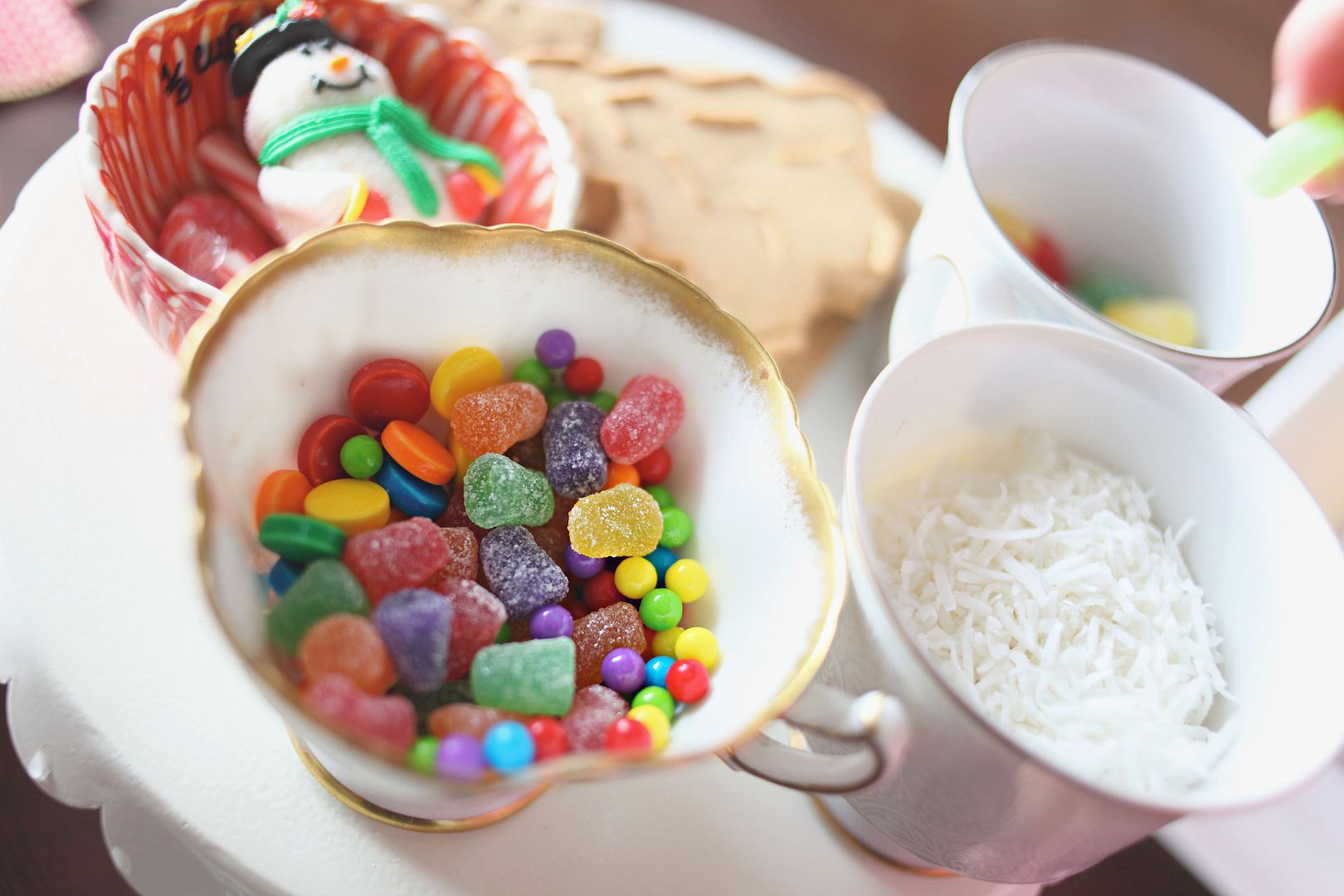 I'm flattered that the Dear Lizzy + AC line made the Top 10 Collections at the
Moxie Fab
Blog.
Thanks so much!