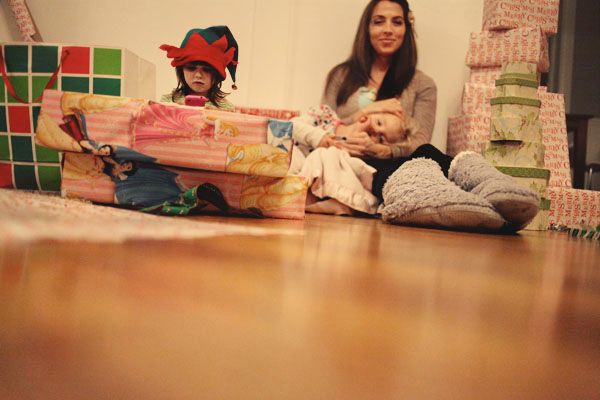 Sometimes we get tired here at Santa's workshop and have to take a cuddle break.
Counting down to Christmas and checking things off our list.
Including, watching our favorite holiday movies:
Family Stone
,
It's A Wonderful Life
and especially--
Elf
. Pleasantly surprised to find out that Avery has the Kartchner-movie-quoting gene. She saw Elf once and was reciting parts of my favorite lines.
"
First we'll make snow angels for two hours, and then we'll go ice skating, and then we'll eat a whole roll of tollhouse cookie dough as fast as we can, and then to finish, we'll snuggle."
Something that Avery did not inherit is our procrastination gene
.
Since she already put grapes out for Santa on our mantle above the fireplace. Grapes.
Dang, I've heard Santa really loves sugar cookies or Mint Oreos will do.