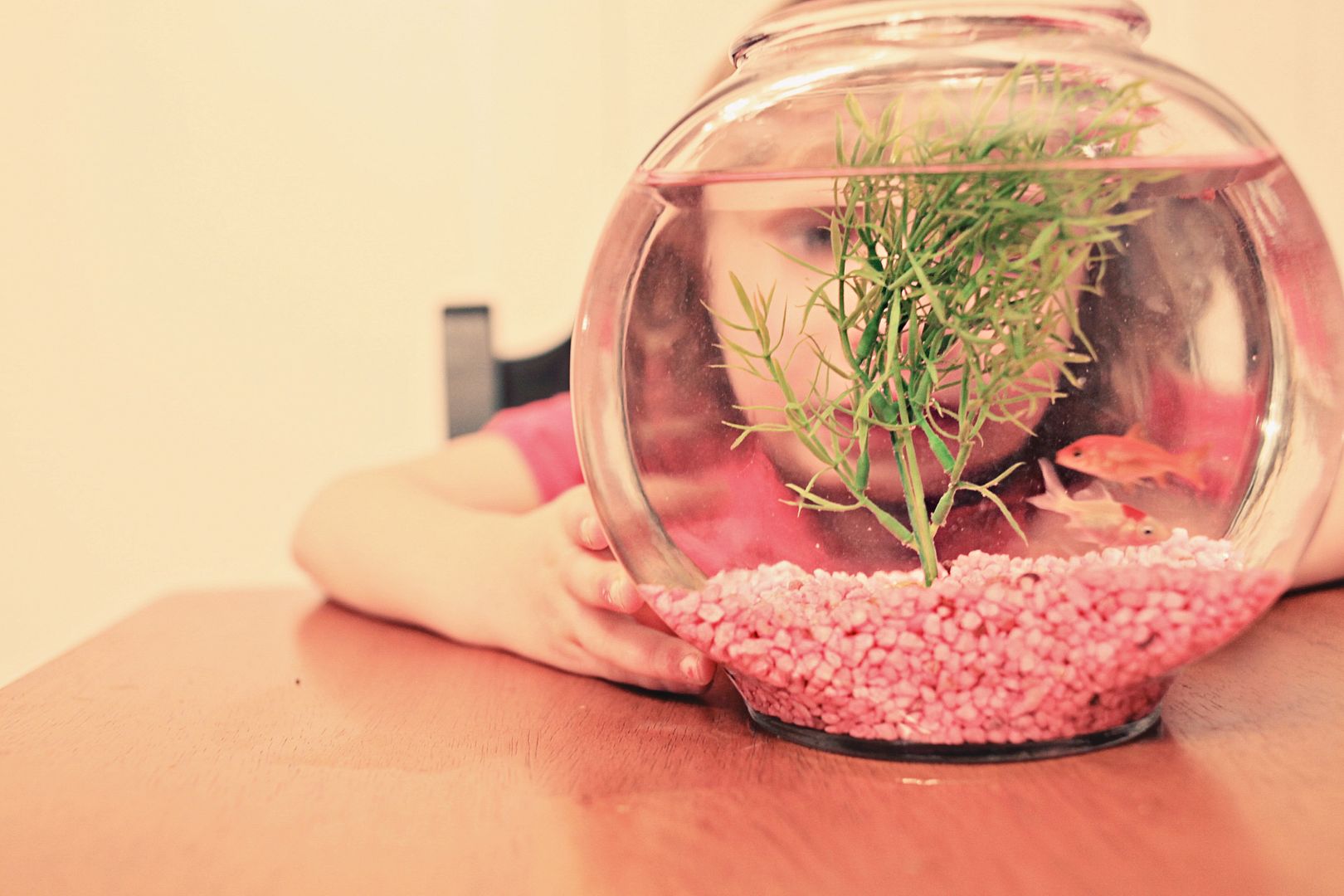 Avery has been wanting "a pet" for a while now.
I blame this Elmo's world
movie
.
But thank goodness she didn't choose a pony & instead a fish. I was okay with a fish. Small food = small poop.
Being the good mother I am ;) I sucked all the bribery out of the reward, "if you clean up your toys you can have a fish... if you eat all your dinner you can have a fish." Then I knew I needed to fulfill my end of the bargain.
So, finally, yesterday she became the proud owner of Doedee & Matthew. She carried her fish bowl around everywhere so I took an

instax

photo of it so she could carry that around. That was a good solution for her... and the fact that the fish bowl splashed in her face once. yuck.
The clerk at the pet store even had Avery sign the dotted line for her pets. ha!