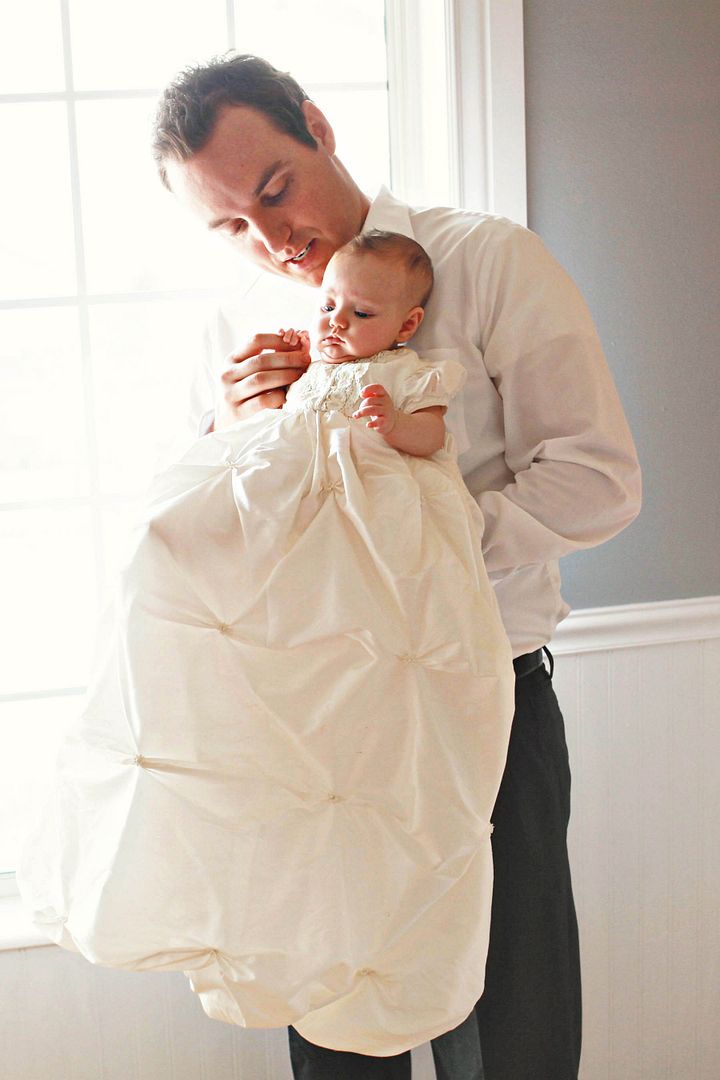 Last week was Lola's
baby blessing
. A tradition to receive a special prayer from Collin & an excuse to dress up like a princess.
All three of our girls have worn this dress that was made by Collin's mother. It's raw silk and has beautiful lace details. At first I wanted everyone to have their own dress but now it's so sweet that they all have worn it.
Our whole family came to our church that day and then over to our home for a small luncheon. The grandmas are both clearly smitten by this sweet baby.
In other news: I am so tired of the above decals on my wall. I want to paint or even wallpaper instead. But that wall is vaulted and goes over a wall into the other room. I guess it's hard to explain.
I am just tired of those decals. Any ideas? Here's a picture of what the vaulted wall that it connects to in the other room looks like.
here
.
Hope you're having a nice weekend!