A few weeks ago I ventured out bravely into the cold. It was my first time flying solo with all 3 girls as we headed over to our local Quilting Cottage. I weighed out my options of either staying cozy indoors or pulling my hair at the store but went for it anyway.
Surprisingly, they were so well behaved I would have gotten them a new car or a trip to Disneyland or their own credit card but all they asked for were
fabric dolls
.
These are
Aunt Lindy's Paper Dolls
sold as fabric by-the-yard or panel. Then purchase a thick iron-on interfacing (whatever thickness you prefer) and cut them out. I've added velcro to some of them but it's just as fun without.
Avery waited very patiently as I ironed the dollies together. If your kids are older they could do the ironing and even the cutting. But since I still don't trust Avery with a butter knife I did it for her.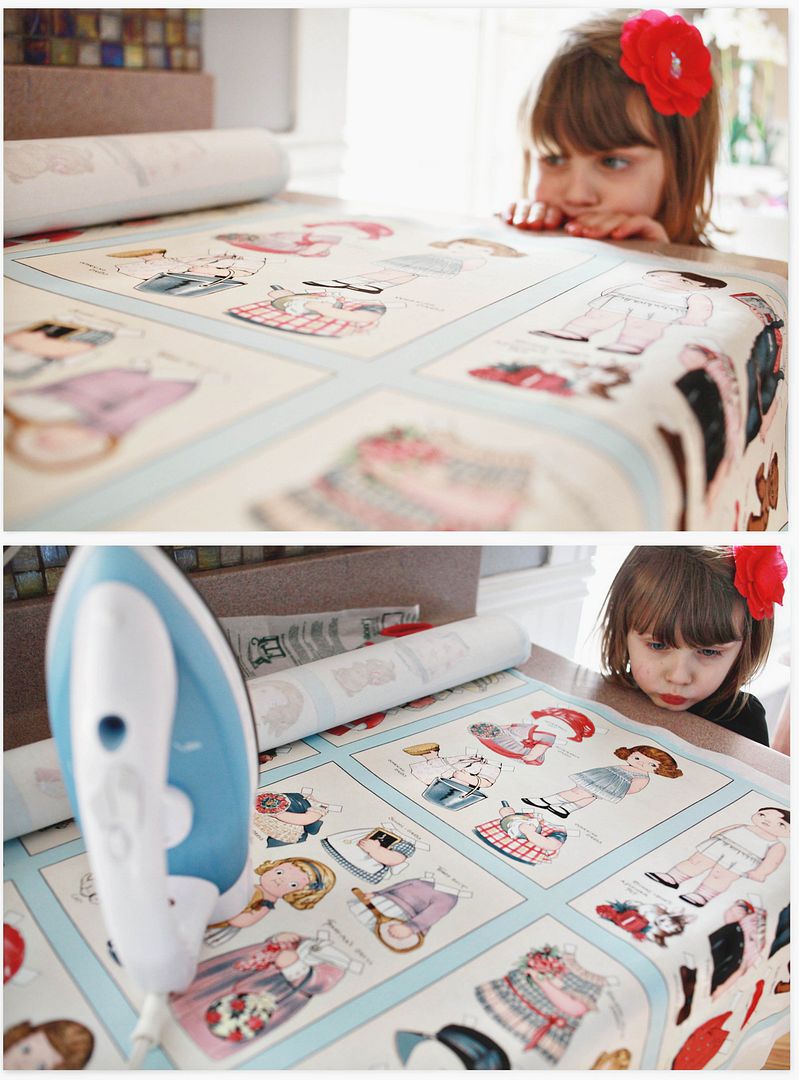 She named this one Billy or sometimes he goes by Alfalfa. He comes with a George Washington costume and wig.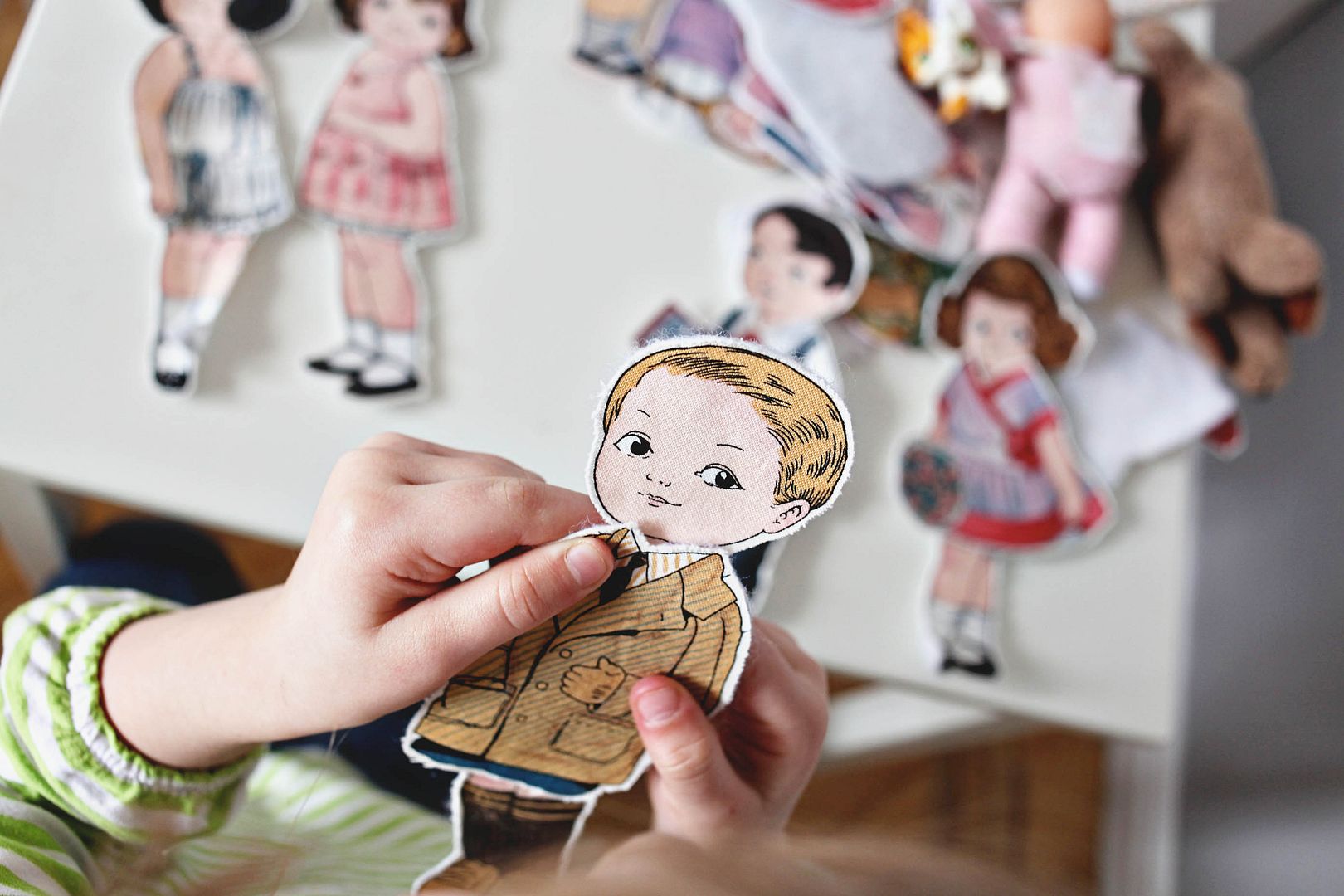 There is fabric that includes extra
darling clothes
. She keeps everything in a little fabric bag and are great for keeping her happy at church.