Thank you so much for your uplifting comments and comforting words about my grandpa. It means so much!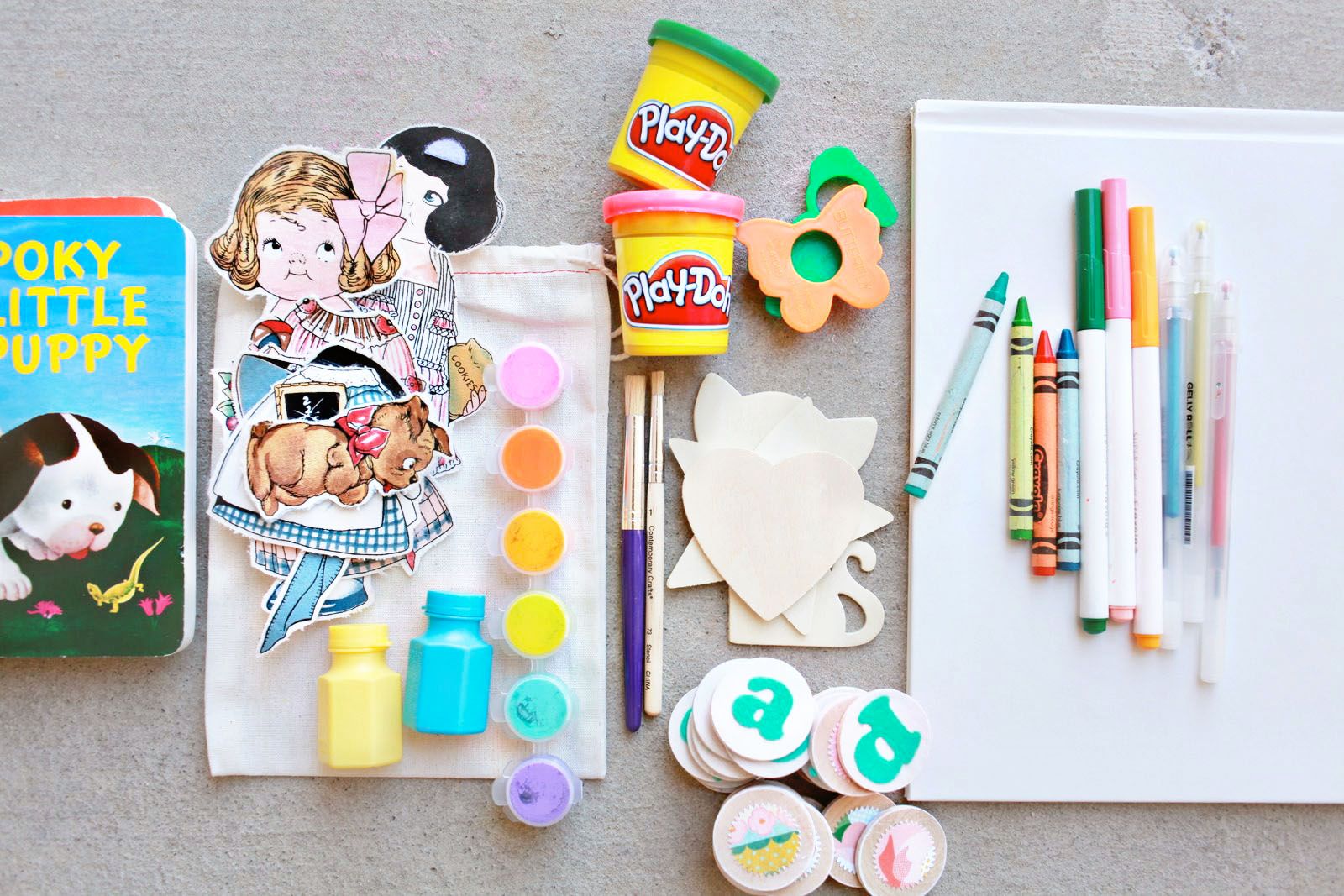 Before we left I quickly put together a kit to keep my kids busy during our trip here to San Diego for my Grandpa's memorial service and to be here with my Grandma.
Board Books//Fabric Dolls//Bubbles//Paints, Brushes & Wood Shapes//Playdoh & Playdoh shapes//Gel Pens, Markers & Crayons to go with their
Blank Book
. Lastly, I made some alphabet chips to play with. Avery loves sounding out and asks me how to spell certain names and words. Quincey loves singing the alphabet and putting them in order.
I painted one side white and punched a circle piece of paper for the back side. Then I added felt alphabet letters to the opposite side.