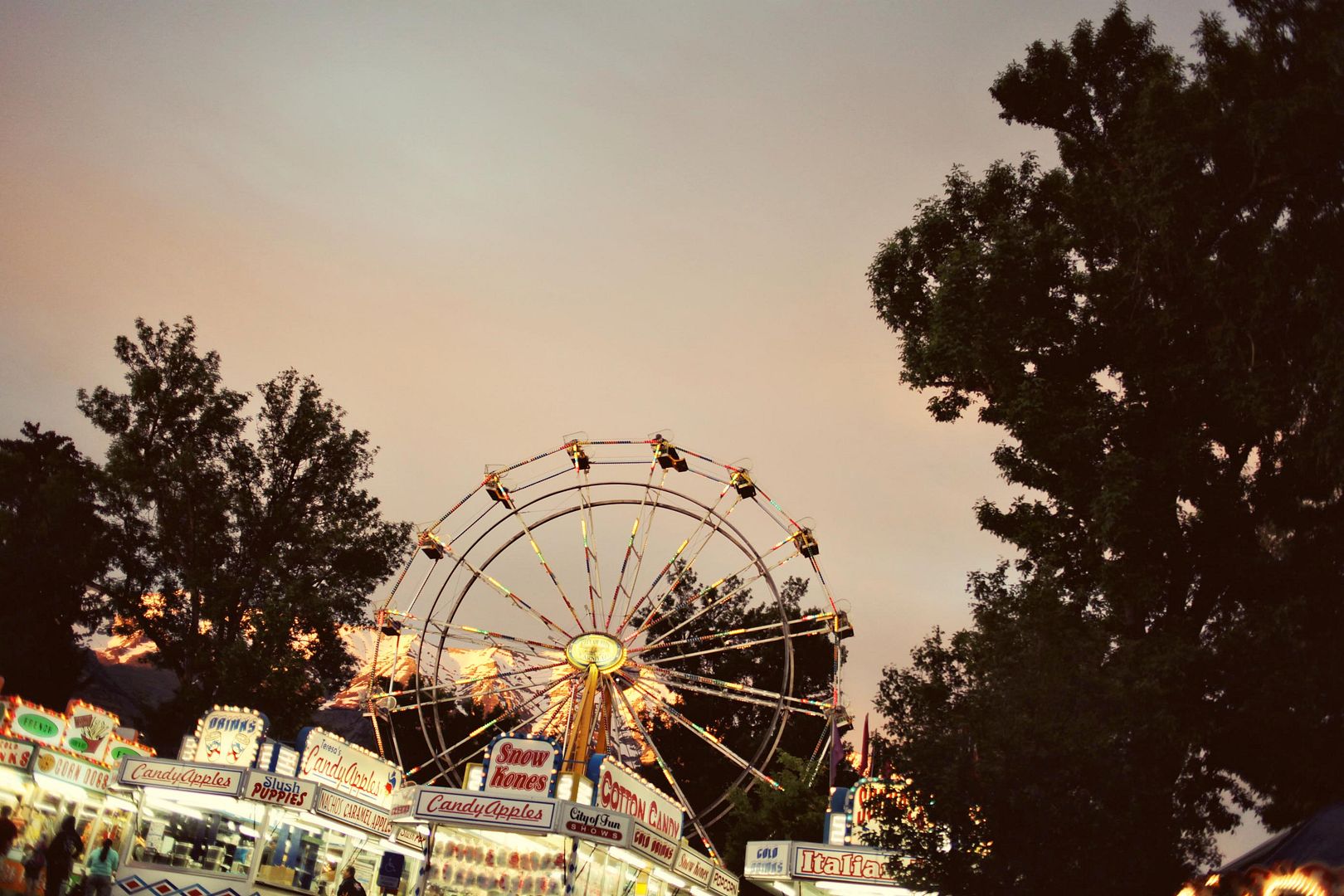 Shades of Summer
started when I was pregnant with Quincey and I knew I wouldn't be traveling anywhere that summer so we thought it would be fun to send around 10 pairs of traveling sunglasses. Surprisingly, you guys are enjoying taking
dorky pictures
wearing them with me so this will be our fourth year.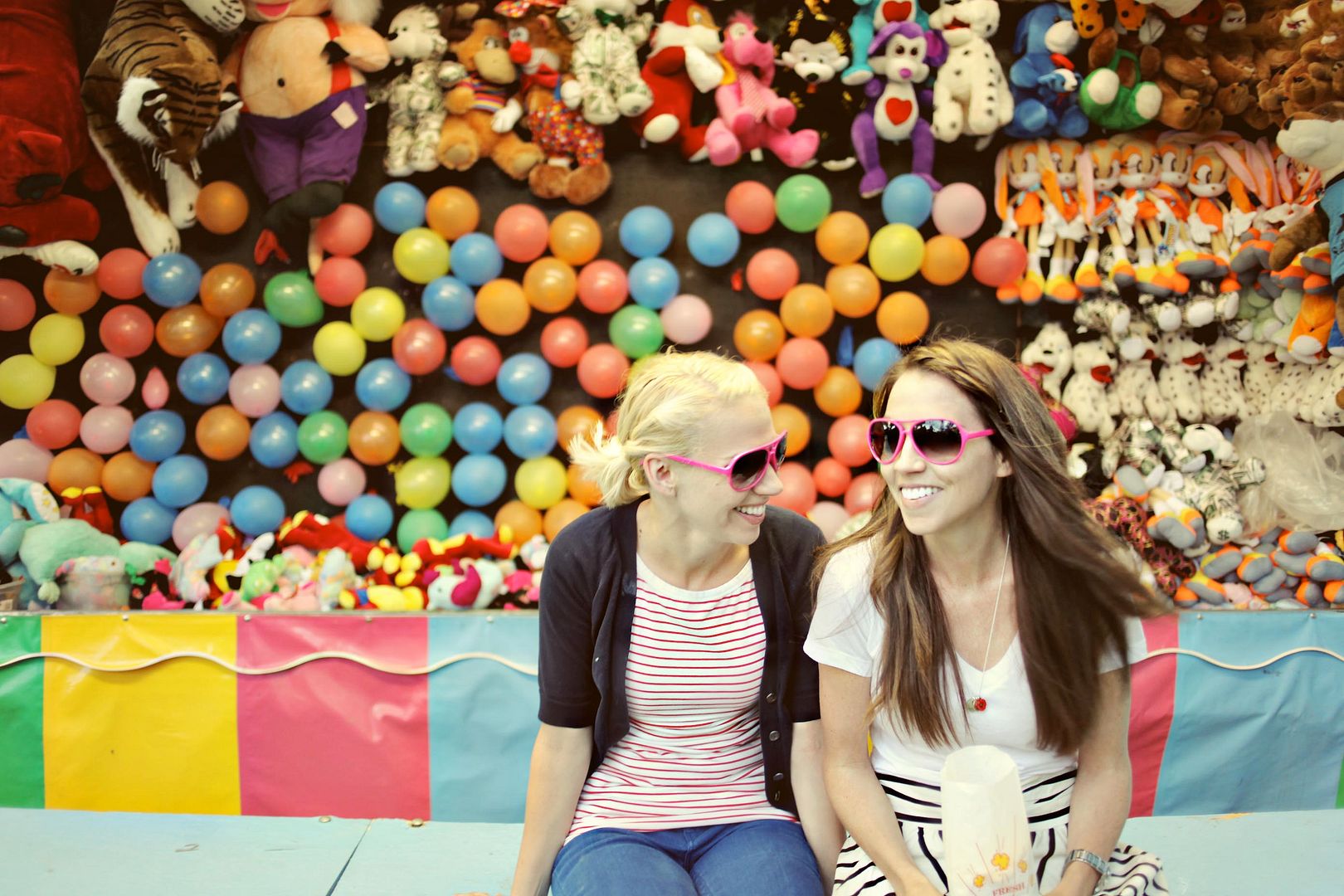 Last night my darling sister, Ashley, and her cute family joined us at our local Carnival. I talked Ash into being the first SOS girl this year. We might have almost broke the table we were sitting on and almost had to pay $5 to try to pop the balloons behind us but thank goodness neither happened.
Another reason I like SOS is that it encourages us to get on the other side of the camera & to not worry if anyone is looking at you while you cheese it up wearing pink aviators.
I know, I know... we've already worn pink sunnies. I was hoping for turquoise but the coupon clipper in me couldn't beat $1.50 at Forever 21.
Here we go!!
Email me at ShadesOfSummer@gmail.com if you want to join in the fun.
EDITED I filled up for the SOS this year! Thanks everyone who emailed me by 3:45
mountain standard time
you are on the list.
By signing up you pinky swear you will do the following:
-Take a photo wearing shades and email me a picture at
shadesofsummer@gmail.com.
-Place the shades back in box and ship to next SOS girl with in 2 days.
-Post a picture on your blog, facebook, etc if you want to & link back here. That's it!
If you are near Germany, Netherlands, Switzerland, Austria email Barbara our SOS organizer at
scrap-impulse@t-online.de but you will still email me your photo once you take it. Thanks!