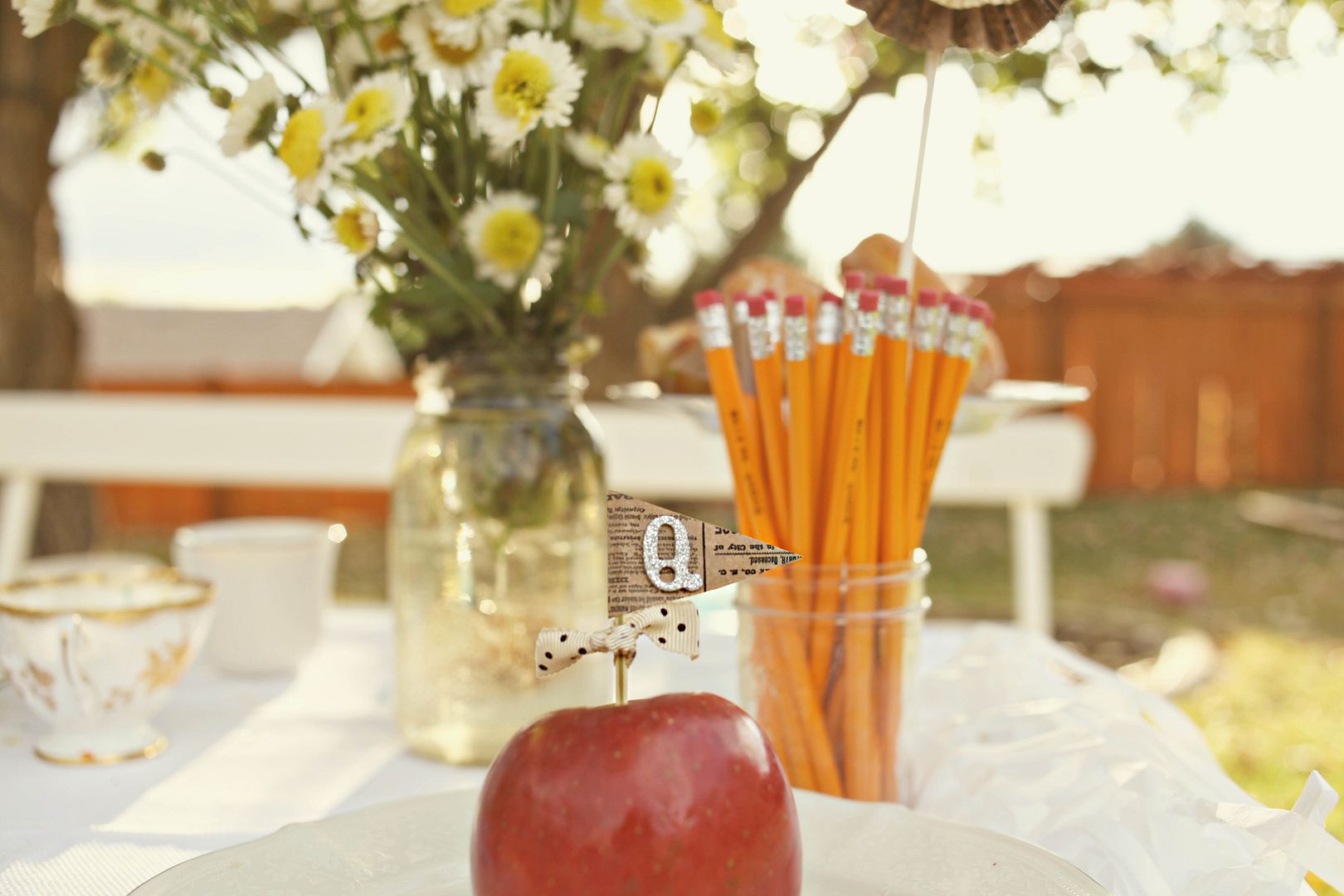 Last night was the night before school started & I thought it would be fun to celebrate with a feast, like my friend Stephanie
aka
nie nie
does. This spontaneous thought struck me only mere hours before dinner. Soooooo, that meant I didn't have much time to make it not just
any
typical night but a memorable one before they soar off to Kindergarten and Preschool.
One thing that I loved about my Dad is that he was enthusiastic about traditions. Many of them are still going strong to this day. I'm sure he would definitely approve of this impromptu, new tradition- a feast fit for our back-to-school princesses.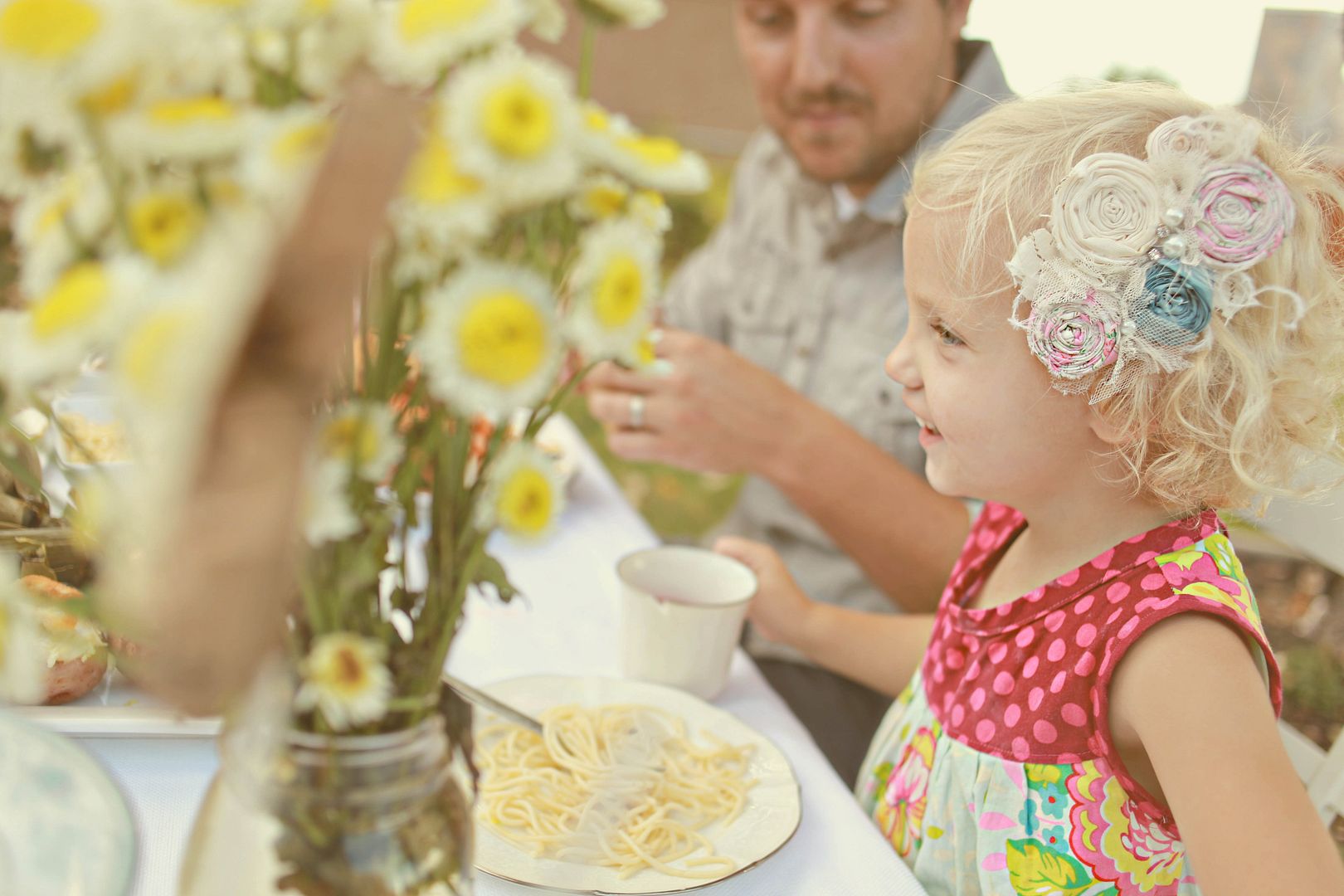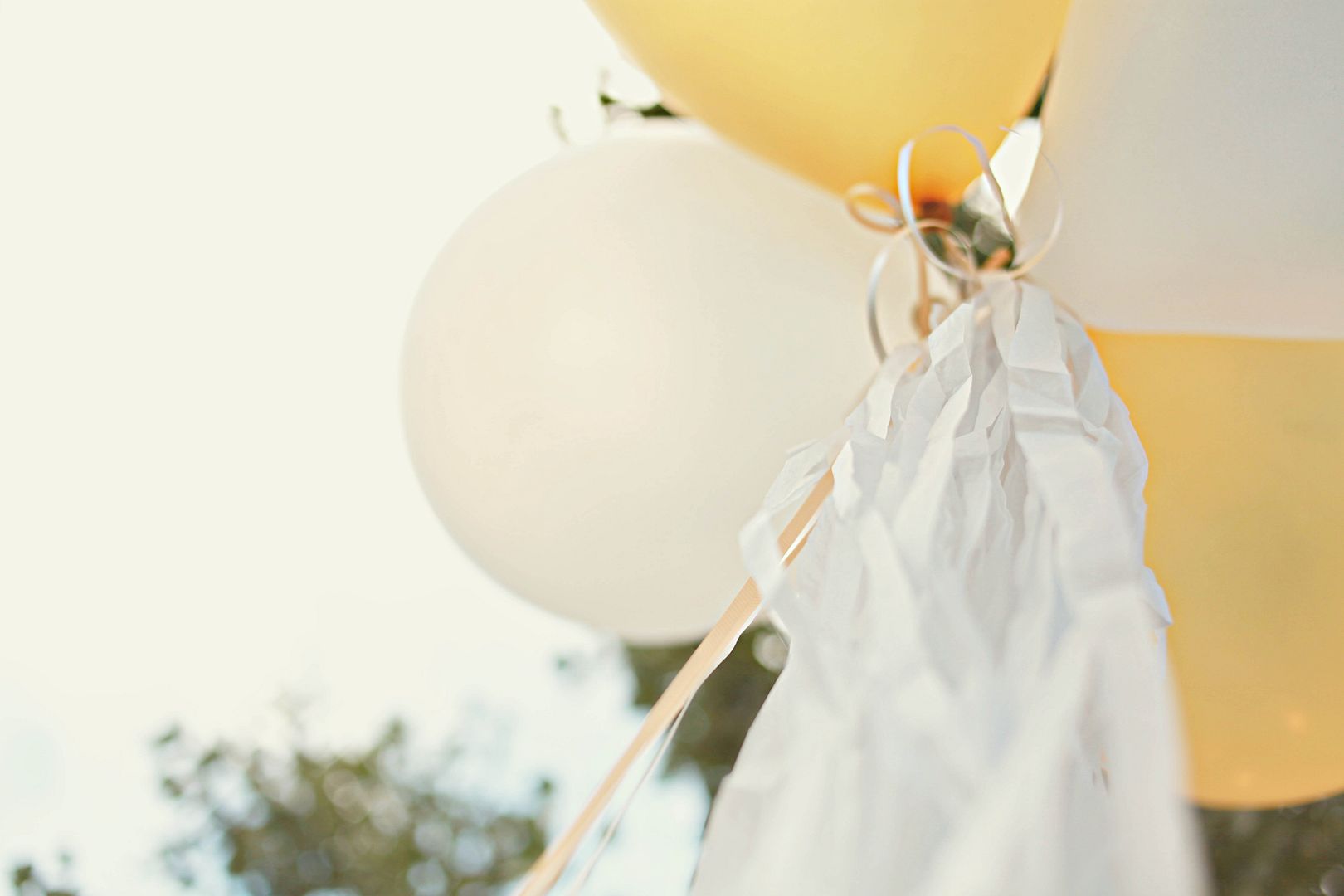 Collin was in charge of the theme and the meaning for this school year. He chose the word
Discove
r and the thoughts behind it were very sweet. He also gave them each a
Father's Blessing
. A tradition both of our families did each year before we started school. It's a blessing to magnify their spirits, filled with encouragement and any added support they need for the year. I remember feeling loved and less nervous... Avery said she felt happy.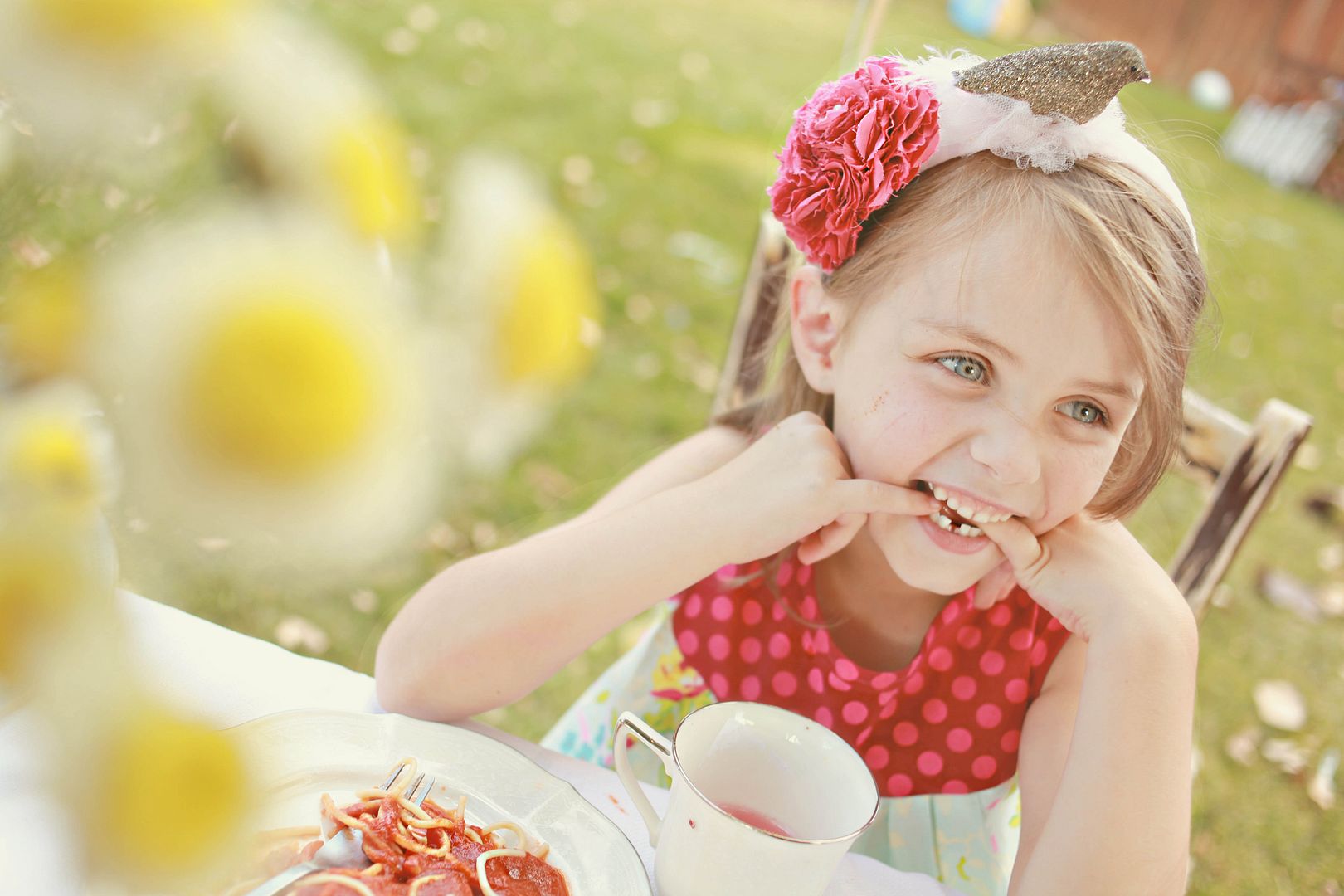 I asked them what they wanted for dinner and they said spaghetti! We also enjoyed artichokes, twice baked potatoes
(add equal parts mayonnaise & grated parmesan cheese to potatoes for a yummy topping then brown just before serving)
garlic bread, lemonade with frozen berries & sugared donuts for dessert. Nothing fancy schmancy.
Generally I keep dinners very low key but for our feast I broke out the wedding china we haven't used in 9 years. The night definitely turned out to be way more work than expected. Just as I was down to scrubbing the last pot and spoon, Quincey walks into the kitchen and says "I'm hungry."
haha!