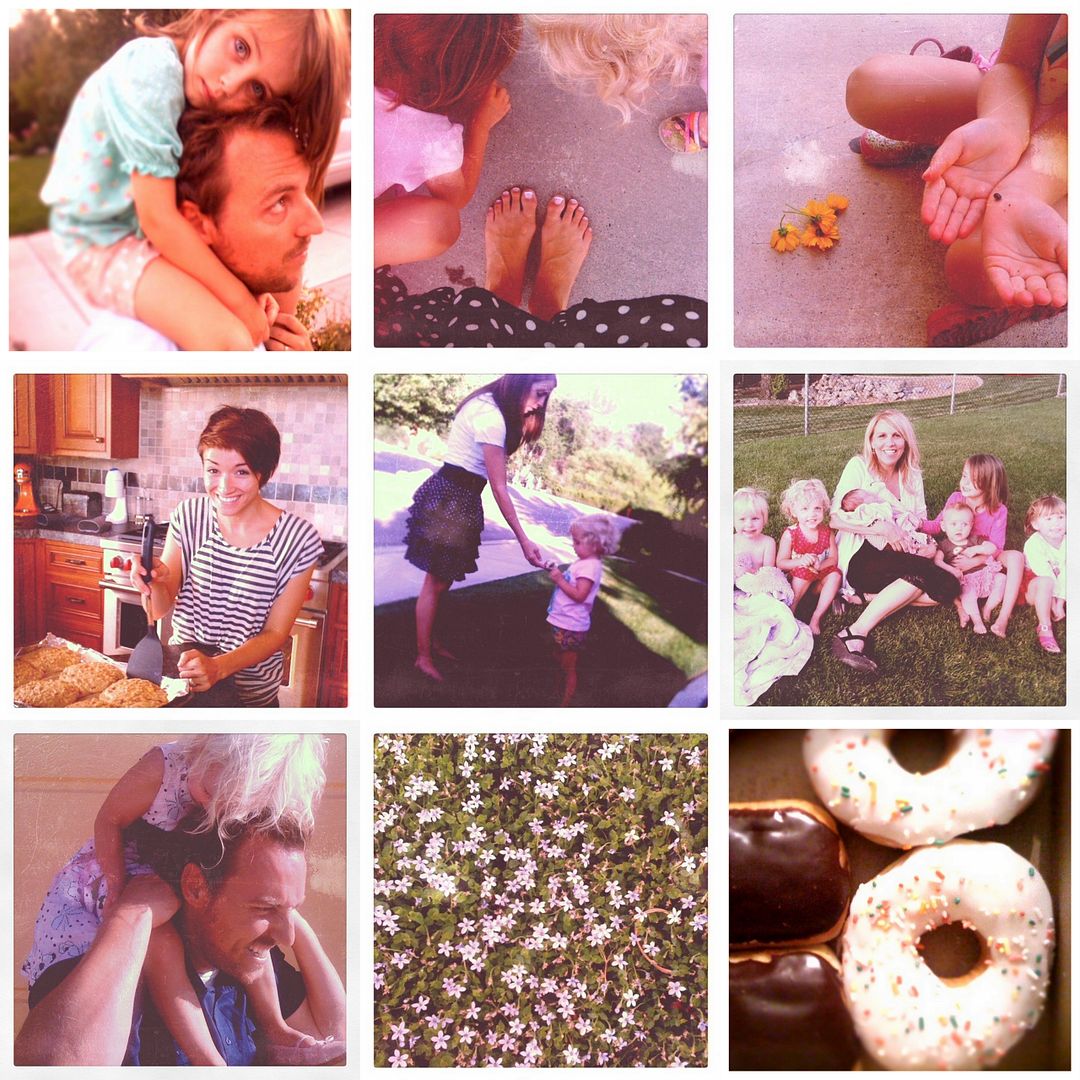 Sometimes I tend to obsess over things. When I was younger it was collecting those plastic charm necklaces and anything to do with New Kids on the Block. Today, I'm officially obsessed with Instagram. For those of you who don't know it's a free app on your iphone and works similar to twitter or facebook where you follow people or have friends, the difference is that your feed is all pictures.
⓶
When you go on a walk with the girls they stop and look at every single ant
⓷
More evidence of how much this girls loves bugs
⓸
Making the yummiest monster cookies with my friend Annie
⓹
A freshly picked flower from my Q
⓺
My mom and all her granddaughters (missing one grandson)
⓽
Midnight treat with sprinkles on top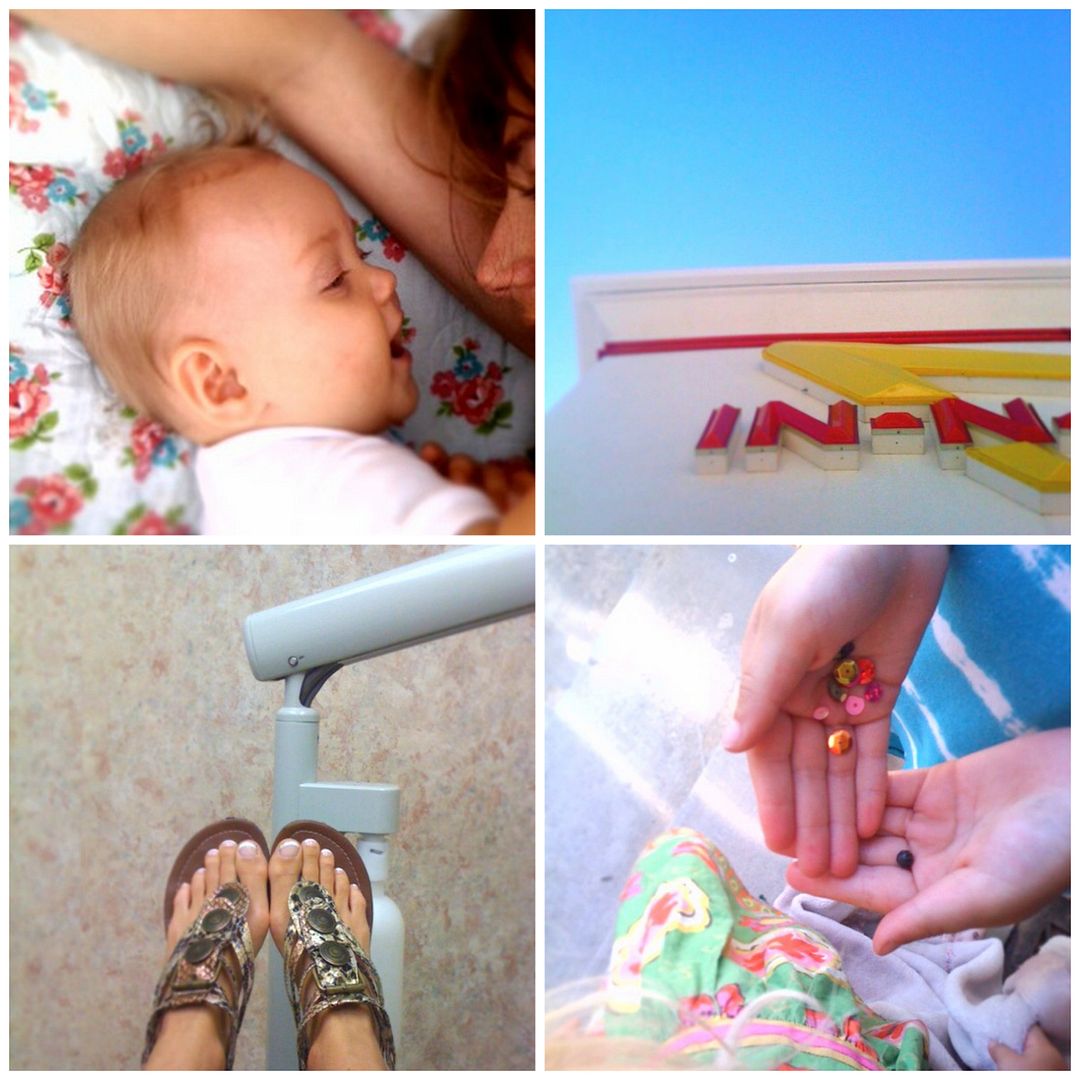 One reason that got me hooked is that it's insanely fun to capture those moments you might not necessarily get unless you had your phone in your pocket.
⓵
Sunday morning on a blanket with my girl.
⓶
In-N-Out lunch date with Collin
⓷
Dentist appointment. If you know me I hate the dentist. But this particular appointment it was me all alone in a quiet room watching Friends & seriously laughing so much that I had to turn it off while the assistant took pictures of my teeth. (I was so dorky but it was that episode where Phoebe and Chandler are pretending to like each other but he really loves Monica. It's a classic.)
⓸
Avery has a handful of sequins in one hand and a potato bug in the other... so random. I love that girl.
And there are some gnarly photo actions!
Did I just say gnarly?
⓵
Getting J-Dawgs with the fam (J Dawgs= best hot dogs around)
⓶
Cupcake batter and a princess
⓸
View from our summer mornings outside
⓺
My sister doing my hair
⓻
Cupcakes from Sweet Tooth Fairy
⓼
Sleepy girl and her care bears
⓽
Birthday card for a friend
One of the biggest reasons I love Instagram is the numerous companies who take your photos and either print and send them to you, make mini books or large books, posters or even tiny stickers. That's the part that really got me hooked. Because let me tell you, anything that makes it easier to get pictures of my computer and into my hands makes me a happy girl!
PostalPix
: Prints your pictures onto photo paper & aluminum
Blurb
: Photo books. Blurb also prints your blog into a book. Yeah, you can thank me later.
I'm trying all of these out so I will let you know how that goes!