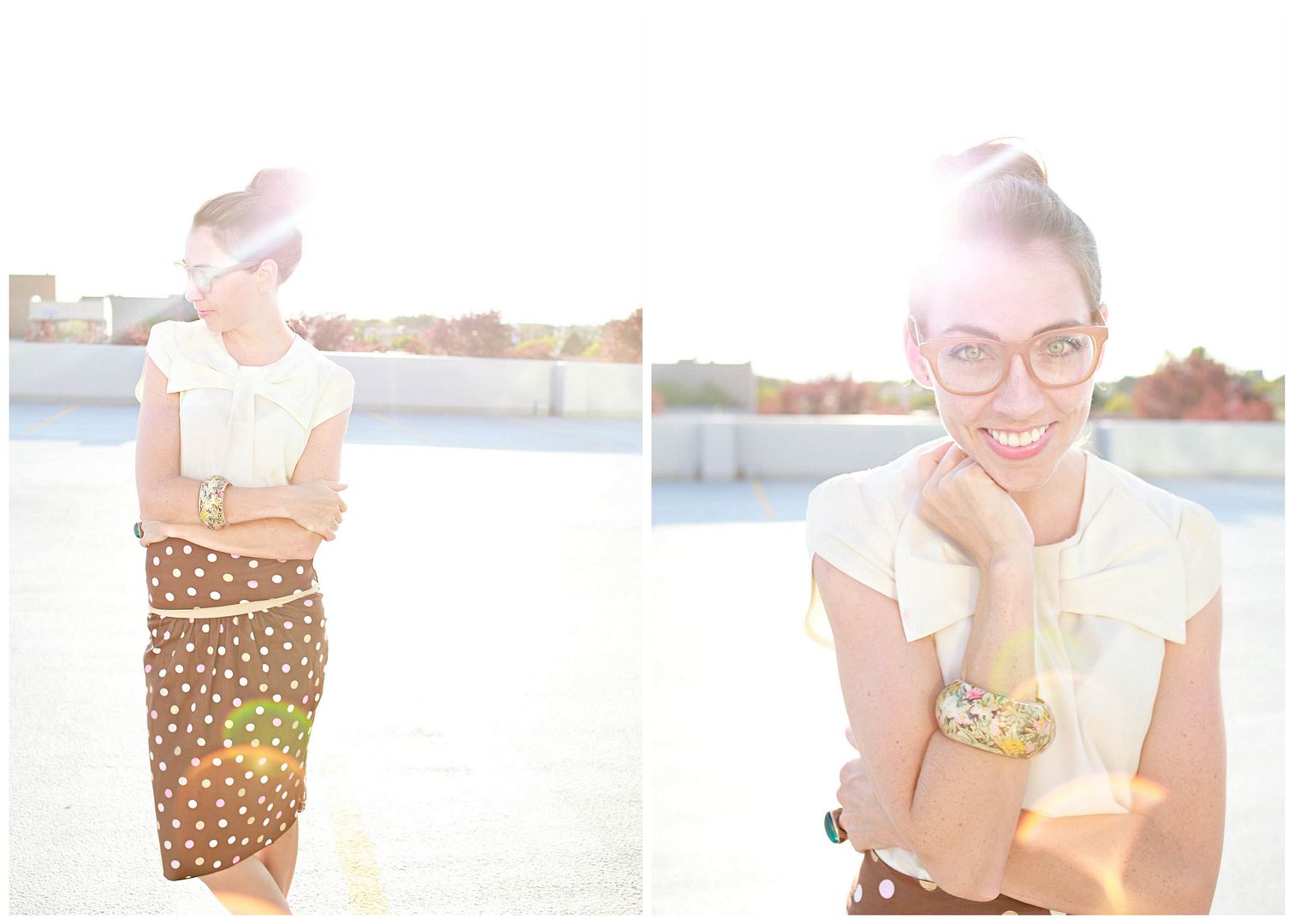 Sometimes when it comes to clothes I can be a hoarder... nothing that I need an intervention for where all my friends come over and pry flannel shirts from my kung-fu grip. But I can hold onto things for random reasons for much too long.
I once made a rule
, that I always break,
if I haven't worn it in 2-3 years then I should say
bye bye
unless there was something special & sentimental, or a nice pattern. This polka dot skirt I haven't worn for well over 7 years & regardless of the fact that the zipper was broken- I just couldn't let it go. As you can see my sentimental side always wins.
Well, I recently did another spring cleaning
(yes I'm aware it's August)
to clear up some space and thought it would be fun to refashion a few things.
This skirt was my guinea pig.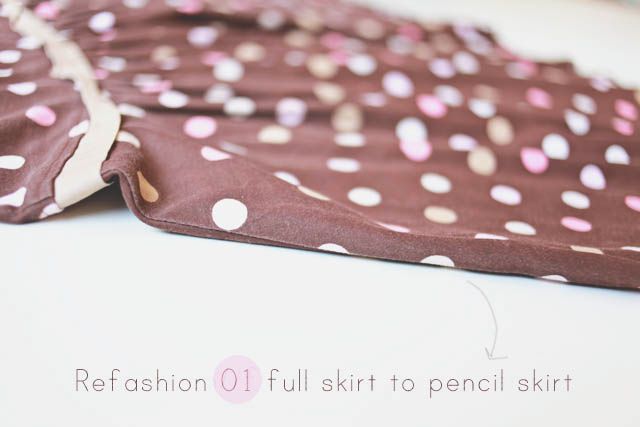 I used my favorite pencil skirt as a pattern. Pinned the pencil skirt to the polka dot skirt. Made sure that since the polka dot skirt has many pleats on the front that the pleats were folded. Then I cut both sides of the skirt, leaving a seam allowance.
Next, I pinned one side together (right sides facing each other) and sewed that side seam. Then I sewed the other side seam leaving room at the top for my zipper. Then I tried on the skirt. One of the sides was too bulky so while I was wearing it I pinned where the bulkiness started and stopped (to mark it) then sewed so that the skirt fit more snug.
I added the zipper, which is a Christmas miracle that it actually was functional once I finished.
The pleats in the front give it enough room so that I didn't need a slit or anything and it not as restricting when I walk compared to my other skirts so I love that aspect.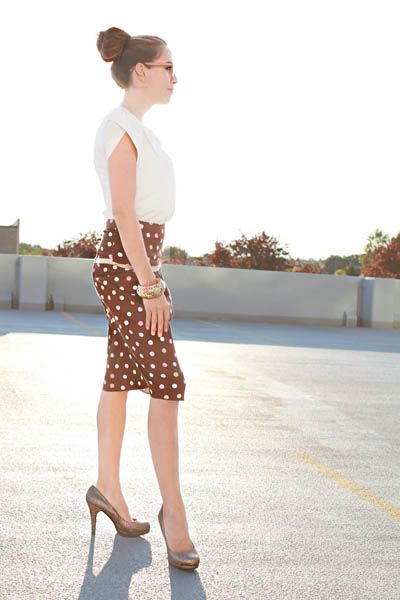 Share any tips or ideas of your refashioned pieces...! I'd love to hear.
Before the refashion the skirt fit really low on my hips, now it's sits higher on my waist which was a happy accident. Yes, I had to take apart the seam a couple times but it all came together in the end. We will just have to see how it stays together when I wear it.