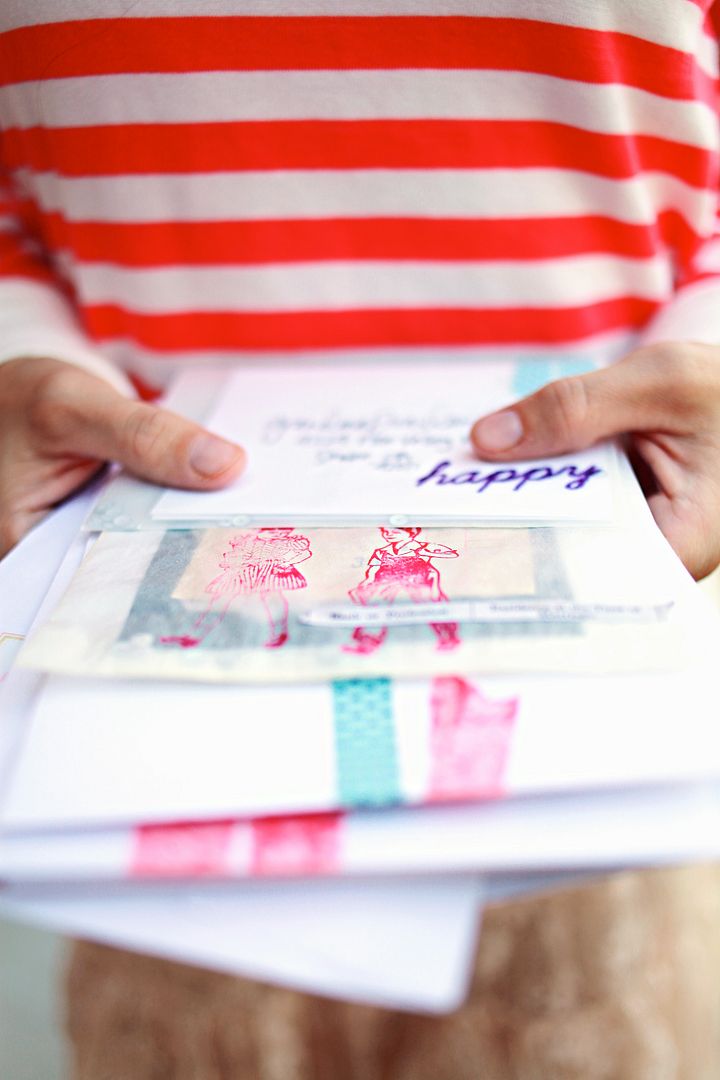 One of my new years resolutions was to send out happy mail to people I love once a month. At first I was going to say once a week but then I settled on monthly. Well guess what peeps...? It's now September and here I am mailing off some letters! Finally. So I sent out 9 one for each month to play catch up.
Happy mail can lift anyones spirits. I especially love sending notes in vellum bags and envies so you can see what's inside. Also added
Studio Calico
stamps and my
Dear Lizzy
tape.
There are some bills in there but I moved them to the back of the picture for pretty's sake.
Also making me happy at the moment is listening to the
record player
I got for my birthday not to mention the vintage records I found in a box in our basement from when I was a little girl. There is also a whole box of Donny Osmond and Osmond Boys records, but don't worry mom we will not touch those! ;)
Collin picked up a couple more vintage Disney ones (Jungle Book and Bedtime Songs) last night when he dropped up a truck load to goodwill.
The best part of the girls listening to records, when the vinyl has a scratch and skips they think it's part of the song. So now whenever Avery sings
Tomorrow
from Annie... "Tomorrow tomorrow... I love ya tomorrow you're only a... only a... only a... only a... only a... only a..."
haha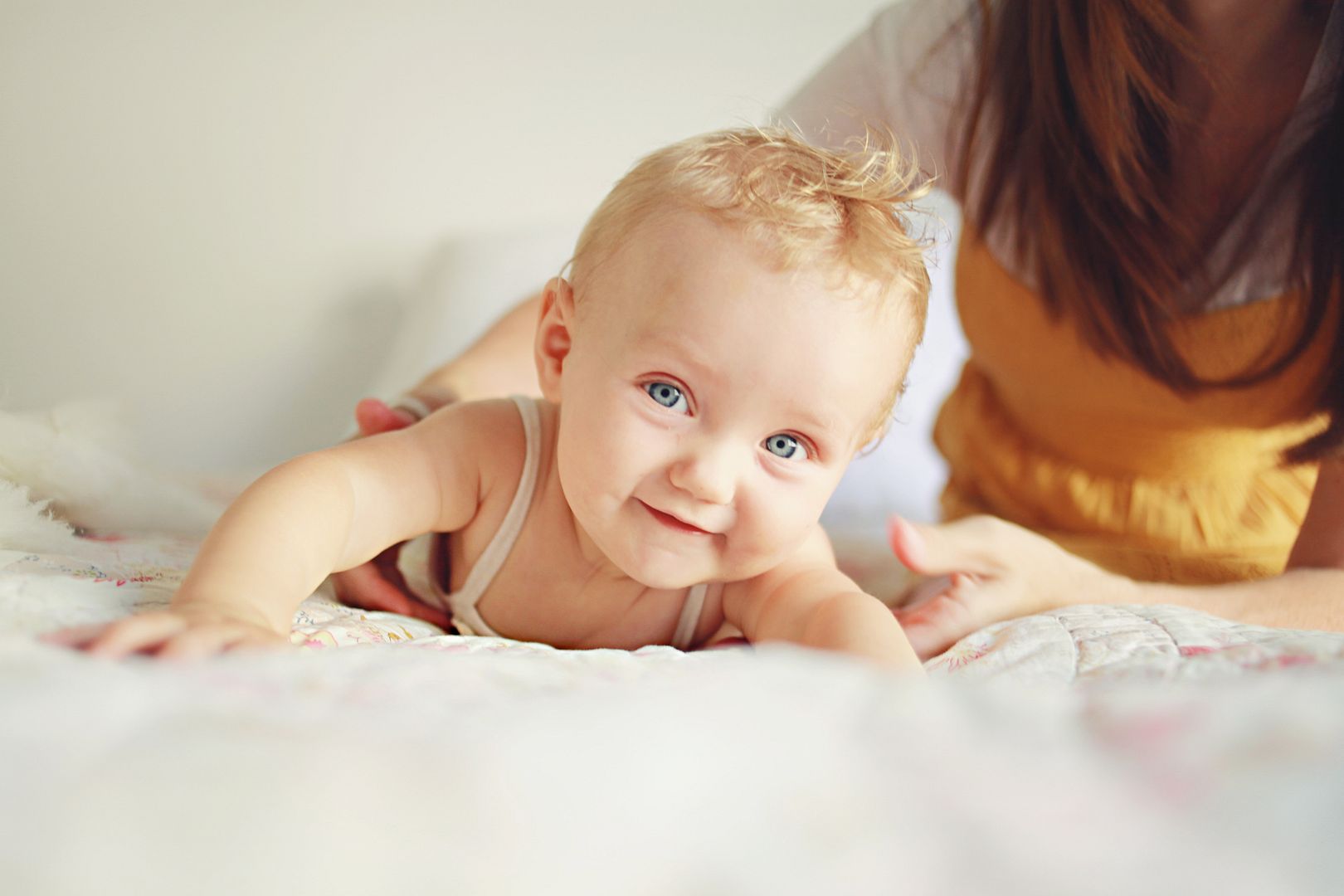 And last but not least on my happy list today, this dolly.
Have I told you that she took a step!!? It was more like a little scoot but still I was proud. And, yes, our kids are fast walkers.
Have I also told you that she has 4 big chompers? At first she had one buck tooth but the other on caught up. She's pretty much the cutest.
This picture was taken just before the top toofers grew in. But believe me they are there. (Ouch! bring on the bottles. ;)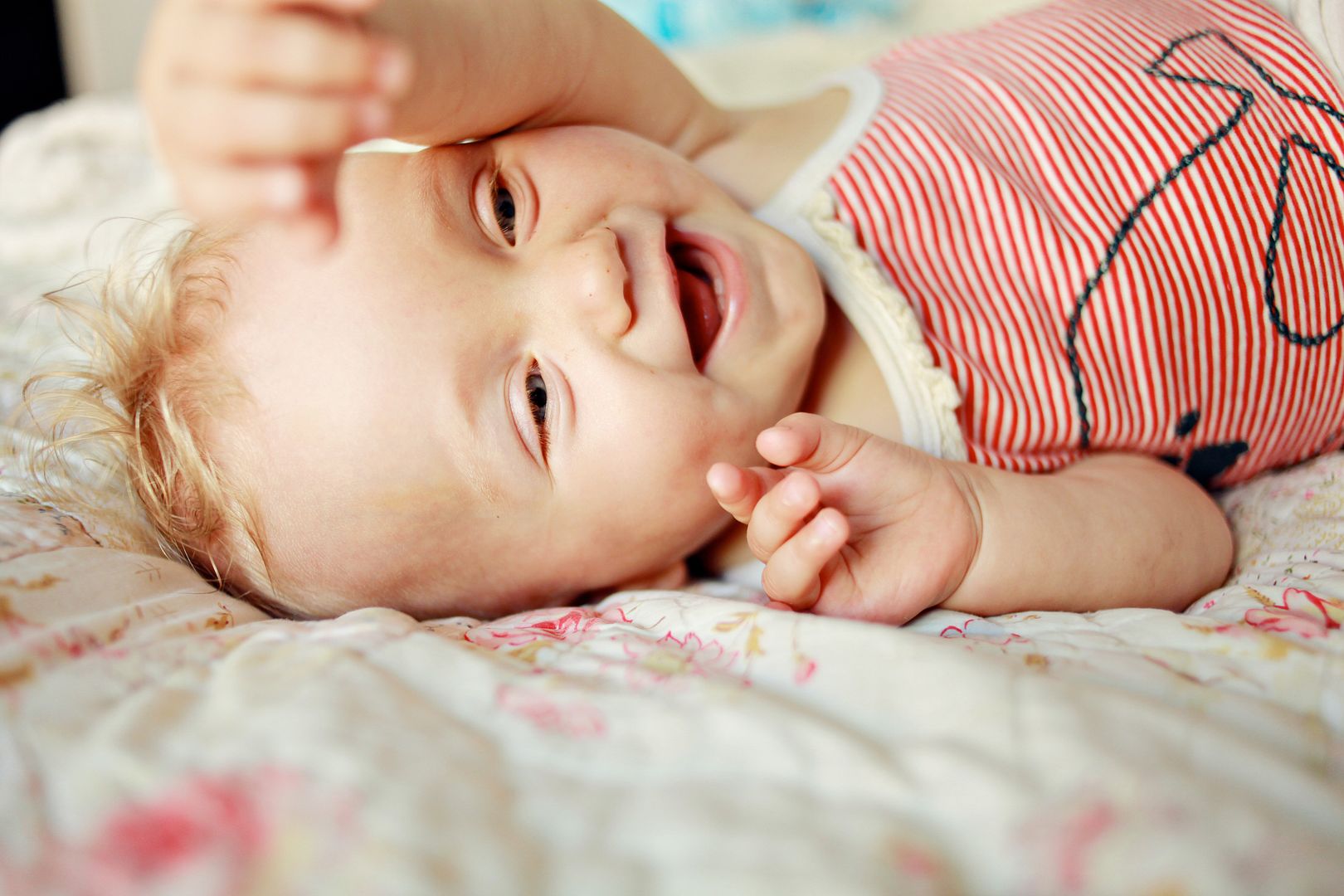 I'm in the middle of moving my office back upstairs from the basement. I'm excited. Now back to work. The bigs are at school and I have 2 hours and counting...
Happy day to you!