I have a hard time remembering how old my mom is but I do recall a few years ago when she had us convinced that she was a few years younger-that is until Collin did the math.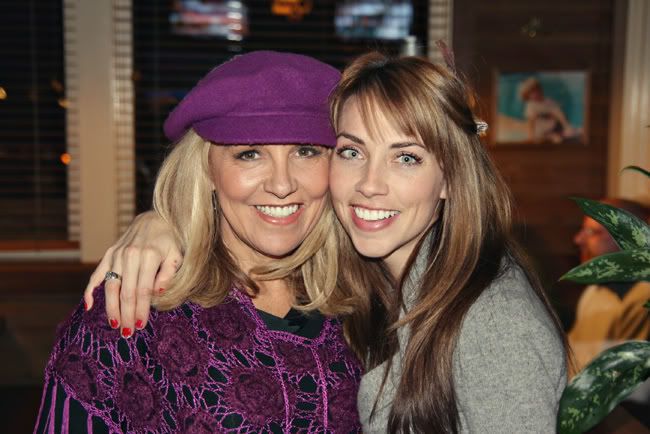 Heard over dinner last night at Chili's.
"I hope I look as good as you when I'm your age, Mom."
"What do you mean, I'm only 40."
Note to Self: Do not cut your own bangs, let your sister Camille who is a trained professional or even your other sister Bethany who is learning to be a professional. Thank you. :)
~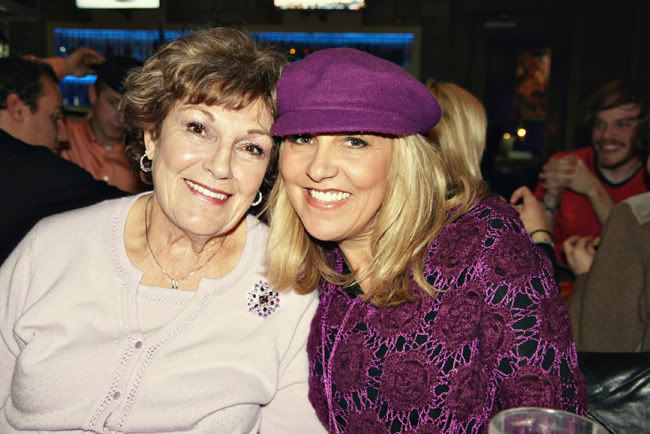 My Grandma (and Grandpa) were in town from California for Christmas, they left this morning. We miss them already.
Happy Birthday Mom!! Love you! :)
Of course I ordered the same burger as my brother-in-law Chris who is 6'11''. Somehow I ate the whole thing which didn't impress the 3 vegetarians in my family.
Avery had fun at the cool kid table and set the record for longest time sitting in a high chair at a restaurant-it was a proud mommy moment;)!