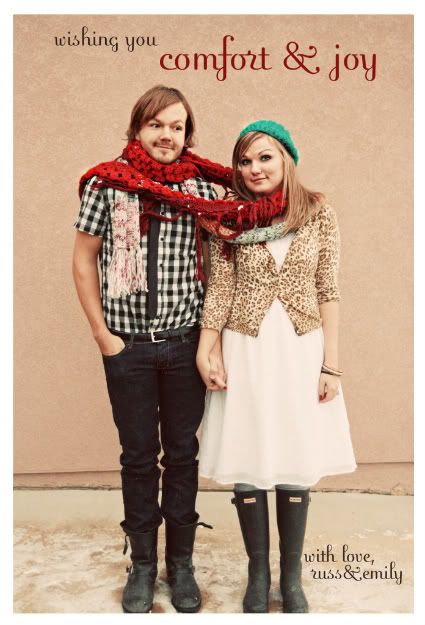 ::Uncle Russ and Aunt Em::
super cool
ahead of their time
master movie quoters
Emily had this idea for a picture and finally on a whim, with the last 5 minutes of daylight, we took it then turned it into a Christmas card. I had to post it because it turned out so cute and because I love these two!
Then a couple days later they were our little elves and played with Q&A & helped wrap presents. We compensated them with a couple yummy cinnamon rolls and watched Christmas with the Kranks. One of those stressful movies where everything that could possibly go wrong-does! aye yi yi!