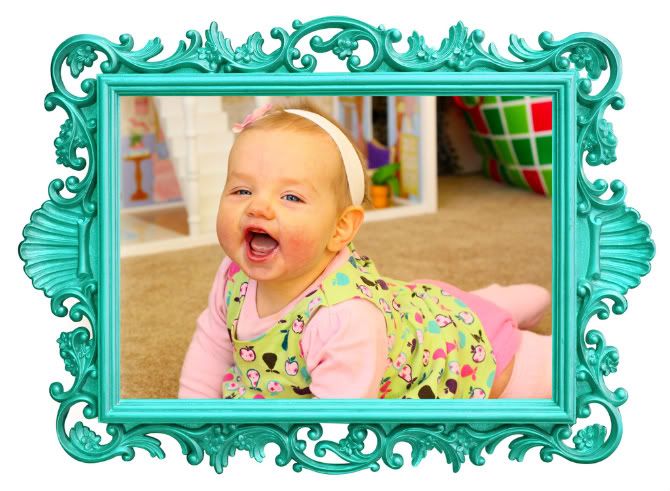 Since the best I can do for sharing my pages is this...
I figured this blog needed some Q-bear lovin' anyways. That photo captures her huge, drooley smile and brings it back to life on my computer screen! Sometimes I think she is too precious for the triple-w. Then sometimes I can't help but share those chubby cheeks that I kiss all day!
Sitting up is still a challenge because she would much rather be on the move!
And if you are gonna move might as well be scooting-in-style with
Baby Legs
. I love them because then her cute, little piggies still peek out the ends. Making it much easier for mommy to tickle and kiss.
Avery is at the window waiting for Auntie Charity to come play today while I try to double the size of that stack above!
Any fun plans for the weekend? I need to plan a much needed date night... Happy Friday!
Digital frame
found at 2 peas. click
here