My calendar says it's officially summer so you know what that means... the return of
Shades of Summer
.
Last year I sent out 10 boxes of traveling sunglasses to over 150 ladies. I'm so sad that some of the shades didn't make it to everyone so this time around there will be stricter rules to play along...;) Stay tuned this week for the info and a chance to sign up on Wednesday.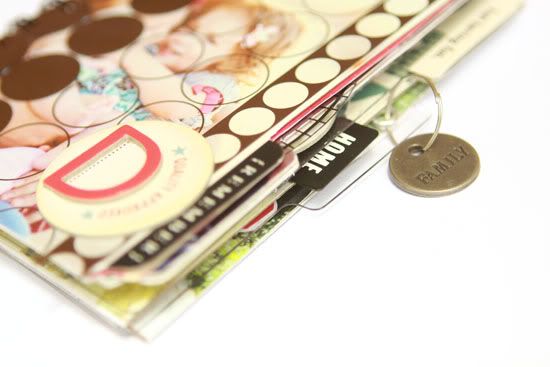 A simple album for Collin from his darlings. I love how their cute faces peek through the
circle transparency
on the cover page. The mini album was made with an Accucut die mixing chipboard and acrylic pieces then my trusty
Bind-It-All
and coils to put it all together.
I wrote little love notes on the back of the October Afternoon wild cards, sewed a pocket with vellum and tucked the notes inside.
Hambly: Circle transparency; Teresa Collins: black ruler paper from Documented collection; Heidi Swapp clock; Jenni Bowlin bingo card; October Afternoon Wild Cards; Studio Calico: Alphabet Paper; KI Memories: red circle paper; Tim Holtz: word tickets. The sun is out so we are off to the pool. Happy Monday!