It's funny, today for the ole' blogiroo I am faced with an unusual problem.
Instead of searching for something or only having one thing to share... I have too much to talk about that has now lead to an overwhelmed feeling and I don't know where to start. It's an odd blogger feeling... So, I shall begin with my favorite photo that Coll took of our mini mozart. She gets sillier everyday... More photos on Collin's
blog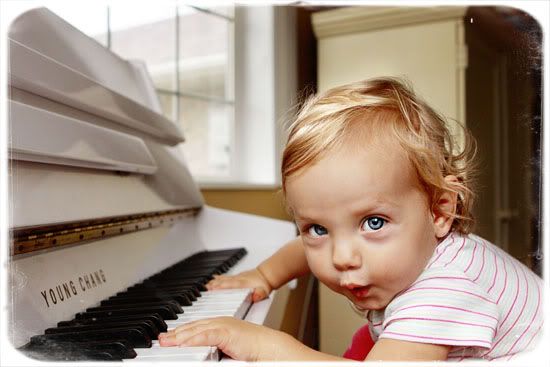 I loved reading all your summer memories... there was definitely a trend in topics and that would be family! The winner of the Blue Moon Scrapbooking is... drumroll...
Heather said... By far, my favorite memory of this summer, was the us time we spent in the backyard just hanging out with our family and chasing the pups around!!
August 15, 2009 8:37 PM
3 more giveaways this week so stay tuned! Frame from House of 3