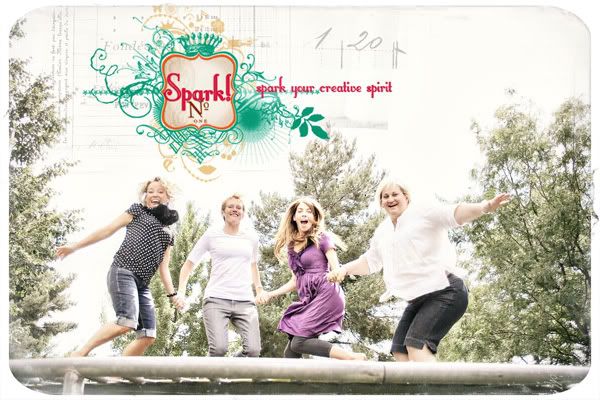 I am so excited to share with you 1 of my secret projects... SPARK! What is Spark? It's an event that we are planning that will be
magical, electric
...
amazing
!
It all started while I was at lunch with Margie & Rhonna at one our favorite places & a spark was lit... I remember getting goosebumps, tears in my eyes, laughing & even jumping up and down at our first meeting and honestly at
every
meeting!! :) Spark has now
burst
into lots of planning and getting everything perfect for you!
Why did we start spark?... Because we feel so alive after creating! Whether it's making someone smile or capturing a cool photo... When we create, no matter how simple or extraordinary, there is a power that
ignites
inside! We then often seek to feel that amazing electricity because when we nurture our creativity it shapes who we are.
That's what you will experience at Spark...
you will be enlightened & enlivened.
We will gather together as women to
inspire, connect, share & cultivate
.
The 'Spark' event will give each of us the opportunity for our
Sparks To Fly
... There will be amazing classes exploring creativity through
photography, mixed media journal, expressive jewelry & fabric frenzy.
This was us yesterday, the Spark girls--
Jefra
,
Margie
,
Rhonna
& me... Jefra took some fun pics while we were working on details, sharing, laughing, planning & excited for you to join us!
Come and
Feel the
Spark
!!