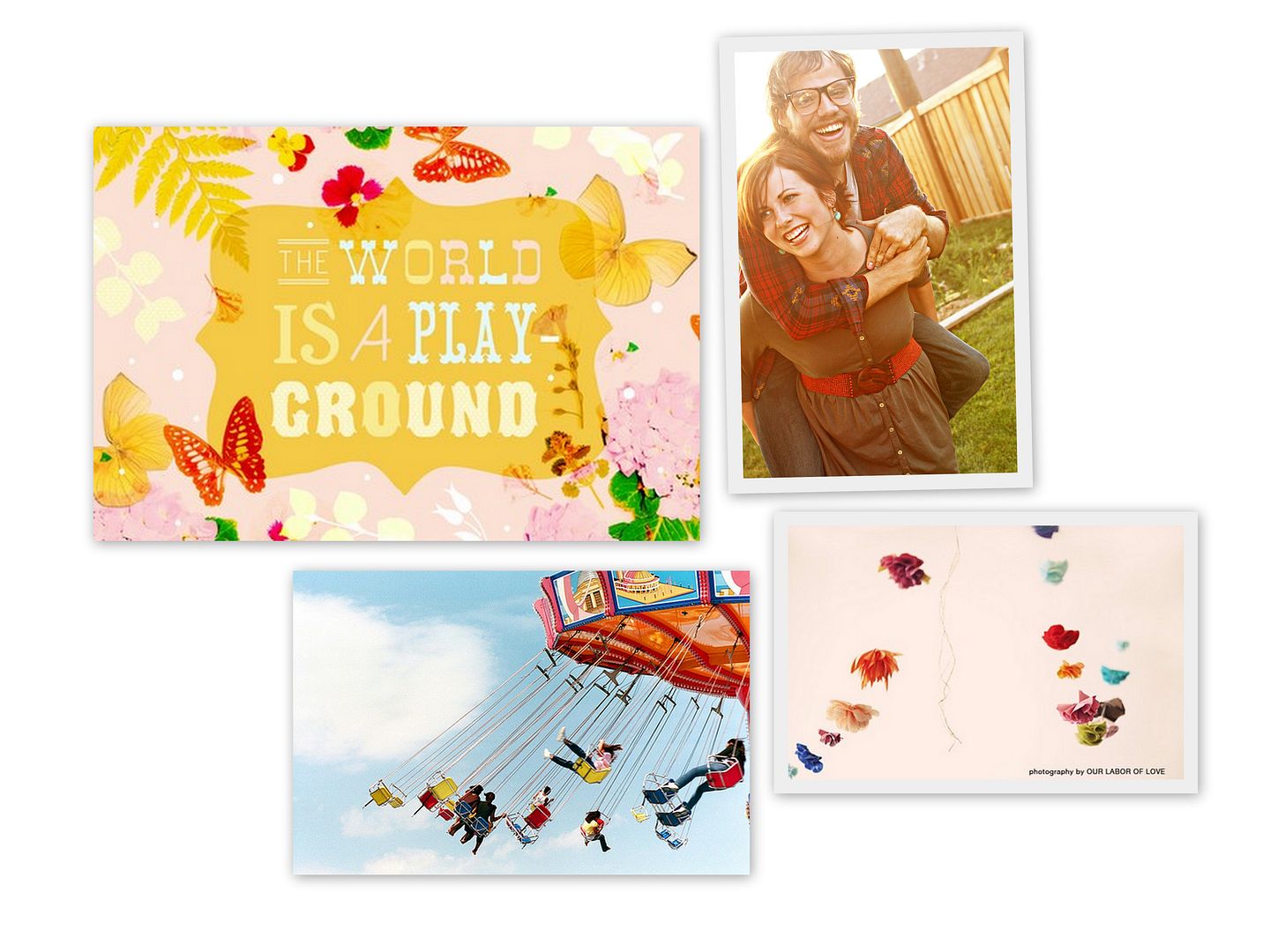 Lately I've been overwhelmed with eye candy and inspiration online:
This poster "The World is a Playground"
by
Katie Daisy
. My cute brother, KC, who is reminding me more of my dad with everyday. This is a good thing because I miss my dad SO much and at the same time hard because it hurts my heart that I miss him SO much. I guess it's too complicated to explain.
The photo
Swingers
and this
flower garland
... if I planned our wedding over again, believe me, these would be everywhere!

(vintage ticket

house of three
)
The last thing that inspires me are these gorgeous hand stamped necklaces from
The Vintage Pearl
... I have one that says Quincey & Avery's name on circles with a pearl and I love it so much. Jewelry is meant to have meaning! I cherish mine and will add to it with every child...
not sure how many that will be yet
... but someday all my kiddos will have a hand stamped charm. Erin designs all the jewelry then custom stamps them. She is such a creative gal... her blog is beautiful check it out
here.
If you want to
win your own hand stamped necklace
check out her site
The Vintage Pearl
then leave a comment with your favorite necklace and what you would engrave on it... Can't wait for you to have your very own.