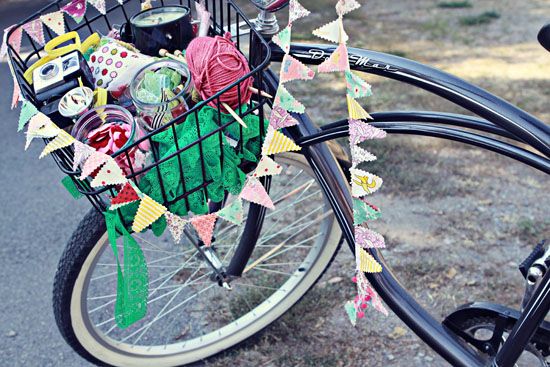 Yesterday was delightful with a capital D. We got together with the
Spark
girls to film a fun promo video for our event! We each brought something to fill our baskets with. I sewed together a mini fabric banner to hang off the basket & handlebars, brought jars of buttons & flowers & my favorite vintage camera. I
loved
this idea... to fill our baskets with creative yumminess.
Rhonna, Jefra & Margie thanks for the fun memories, laughs, & singing "
I gotta feeling... that tonight's gonna be a good night"
♫
with me while we rode through the trees...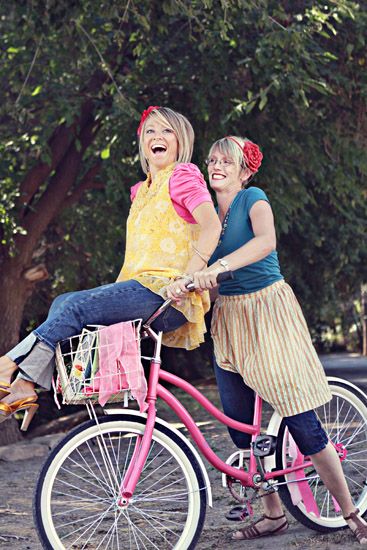 What would you fill your basket with?
Stay tuned next week for the
spark
feature presentation.
:)
Check out our site to see our newest Spark Plugs including

Bijou Market
PS As if the day couldn't get any better we met up with Heidi Swapp for lunch.
She.
Is. Amazing.