Shouldn't she still me using my nail polish as lipstick & riding roller skates around the house? Nope. My baby sister is actually all grown up. When did that happen?
To celebrate the upcoming arrival of my second niece--my mom, sister & I threw Ashley a baby shower. Great food, lovely guests & lots of pink presents.
Starting at the top left photo::: Ashley looks so stinkin cute for being due in a few weeks, but poor thing is SO uncomfortable. Her ribs are even dislocating... I keep telling her it will all be worth it I promise... just wait!
photo 2-3 Camille made the
cutest
favors out of fabric for all the guests with lip gloss & lotion inside. photo 4: A picture including my little brother Josh's girlfriend, Arianna, me, my older sis Camille, Ashley & my beautiful mom, Cindy.
photo 5: Chris, he'll be such a good daddy. Yes, he's tall. 6'11" to be exact.
photo 6: We printed out photos of Ashley & Chris when they were little and put them on Jones' soda pop bottles. photo 7: My sister makes the best spinach pie... mmmmmm!
When it was present time I asked everyone to please share some advice with Ashley when she opened their gift. Everyone was willing to share some wisdom & it actually was my favorite part of the shower. Mine was to 'sleep when the baby sleeps'... & I realized I should take my own advice when I have my next baby.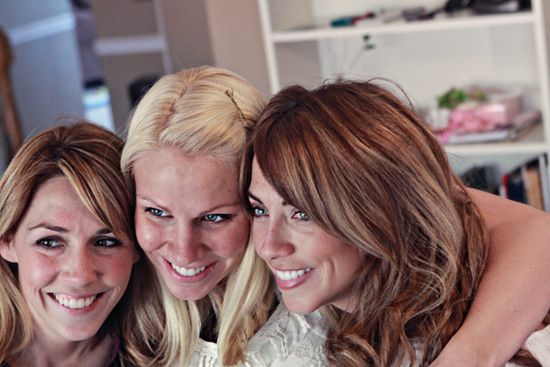 We are so excited for you Ash! You will be a great mommy... Can't wait to hold mini miles! xo 
& we also can't wait for baby Frame!
More information about my ONLINE class this week.
Here are a couple hints, the first class is a mini album & registration will open Monday, September 28th!!